What the Biden Mask & Test Kit Plan Gets Right
Glimmers of hope for those involved in government service delivery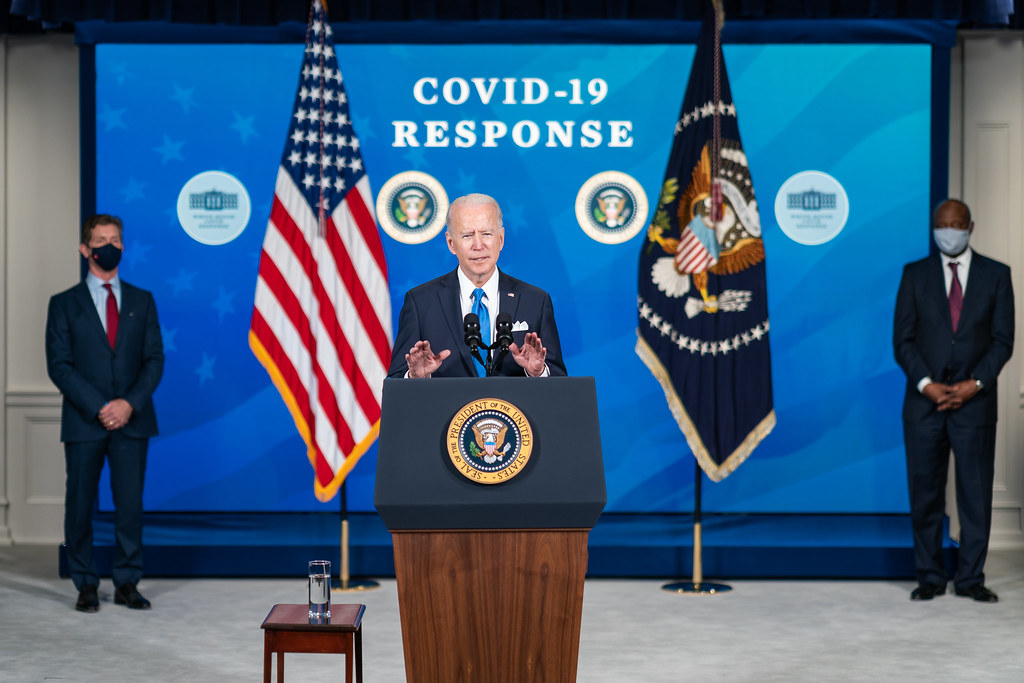 This morning James posted a critique of the recent announcement that the Biden Administration is giving away 400 million (oops… sorry James) Miiiillllion N95 masks. This effort to combat ongoing spread joins a previously announced program for free at-home COVID test kits (that starts today)1. James's post is a short one and I recommend reading it (and the related comments) before proceeding with my take, as the post provides a bit more context about the program via Politico.
Let me start by saying I agree with many of James' critique points. I think our own Steven Taylor sums things up well with his comment:
There is a bit of "fixed the barn door after the horse has come home" to all of this (not that we are out of it, but the measures would have made a lot more difference some time ago).

https://www.outsidethebeltway.com/biden-to-distribute-400-miiiillllion-masks/#comment-2673680
It appears pretty clear, in a "Monday Morning Quarterback" way, that the Biden administration put most of its COVID eggs in the vaccine basket, underestimating the politicization of the vaccine and, perhaps, overestimating the vaccine's ability to stop the spread of the rapidly mutating disease. As a result, they were late to the game in creating and implementing other direct-to-resident programs to help stem transmission.
Since James has already covered critique, I'm providing a different perspective based on my experience in government service delivery. As long-time readers of the comment section (or anyone who has scanned my bio below) may know, I've been working in the Civic Tech space for approximately half a decade. The last two of those years have been with Code for America, a national non-profit working to improve the delivery of government services at the municipal, state, and federal levels. This work gives me a slightly different perspective on what it takes to create these programs.
There are two things about these programs that stand out as moves in the right direction:
1. We are starting to think beyond mail for direct service delivery
For years a key concept for the distribution of government services is a "household." There are two things that make up a household: people and a static mailing address. The latter of these things creates a problem for folks who are living at the margins. Without a stable mailing address, they are often unable to access needed services or engage in civic activities (like voting). While the test kit distribution is initially tied to the concept of a household and the mail, the plan from the White House includes expanding it to local pick-up, a phone line, free tests through insurers, and will also work with local and national Community-Based Organizations to distribute as well (I am not sure if those alternative distribution methods will still require a household or not). The masks are not based on households at all; instead, they rely on in-person pick-up. These are both good things.
Ultimately a robust program should have multiple delivery channels. Developing those channels takes time. For example, I suspect that the in-person mask distribution option was most likely made possible by existing relationships and networks created via the vaccine distribution system (an example of how programs can build on programs). If this is successful, my hope is that it moves governments towards more hybrid service delivery
2. There is no means-testing involved with these programs
Generally speaking, everyone who requests masks or test kits2 will get them. There are no questions about or need to verify income. Means testing is a huge issue in government service delivery. We as Americans have a, somewhat understandable, concern about free riders–people who take more than they give or access government benefits that they could otherwise pay for. For my purposes today, I'm not particularly interested in the moral arguments for/against this. There are, however, systematic costs to means testing.
First, means-testing necessarily adds friction to the design and delivery of social services. The process needs to be interrupted to go through validation. Beyond the cost of designing and implementing the validation process, there is also the cost of the time that is lost to each validation process. A second issue is that means testing typically moves the administrative burden from the government to the individual. This is especially problematic for people living closer to the margins who need to collect the necessary documentation3 and often navigate complex systems (that hard to understand in English and are rarely well translated) to prove they qualify for services. As a result, it's an accepted fact that means testing excludes many folks from the programs that they would otherwise qualify for. So from a public service delivery perspective, it's a great sign that these programs (like the vaccination program) remove any explicit means-testing requirements.
Are these programs a civic technologist's dream? Of course not. But both contain small steps towards a better, more equitable, not to mention faster, form of service delivery. And that's a step towards making government work better for all the people within this country. Of course, the devil will be in the details (or in this case the rollout and usage) and time will tell as to how well the programs are implemented and utilized. I, for one, will be watching and, in the meantime, remaining cautiously optimistic.
---
Hat time to my Civic Tech colleague and former CfA'er Christa Hartsock for inspiring this post. She's also part of the Logic Magazine editorial and production team. If you enjoy thoughtful explorations of a wide range of tech-related topics, I highly HIGHLY recommend subscribing to and supporting Logic.
---
1. In the process of doing research to draft this post, I order kits for our home via the simple form at covidtests.gov. I encourage everyone to do the same. Heck, it's even getting meme'd.
2. Provided they have a valid household mailing address. Unfortunately, the USPS doesn't have accurate data on multi-unit housing (a colleague guesstimates this somewhere in the area of 20 to 30% of all units). This will create problems for folks living in subdivided households and some apartments.
3. In addition to the challenges this creates for the unhoused and undocumented residents, it can also create a lot of burdens for low-income individuals. For example, often eligibility for programs, like pandemic relief, is tied to tax returns. One of the things that Code for America's research has highlighted is that because of the various income streams they are drawing from, including state and federal support as well as sometimes multiple on- and off-the-book income sources, low-income individuals taxes tend to be more complex than the average citizen and more likely to contain errors. This creates problems for them down the road (either because of the errors or because they get frustrated and don't end up filing).