Biden to Distribute 400 Miiiillllion Masks
A day late and a dollar short.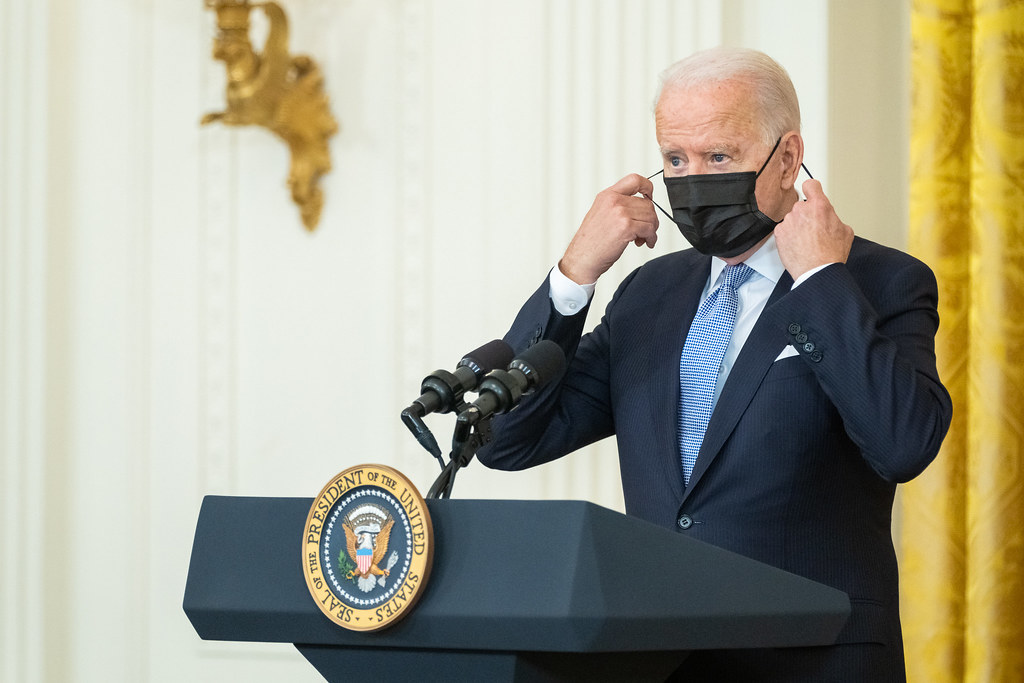 POLITICO ("Biden plans giveaway of 400M masks as Omicron surges"):
The Biden administration is planning to distribute hundreds of millions of free, high-quality masks through pharmacies and community health centers, a White House official said Wednesday.

The 400 million newly available masks will be non-surgical N95s that are sourced from the government's Strategic National Stockpile, as part of an effort to ensure Americans can access the more-protective masks during a record surge of Covid-19 cases.

The initiative — which POLITICO first reported Tuesday evening — comes in response to growing pressure on the administration to encourage Americans to abandon cloth masks in favor of more protective versions, amid evidence that the cloth coverings do not work as well against the more transmissible Omicron variant.

Public health experts and former Biden transition advisers had also lobbied the White House in recent weeks to give out masks, arguing that cheap and genuine N95s are still difficult for people to find.

The administration plans to make the masks available at tens of thousands of pharmacies and health centers by early February, the White House official said, which people will then be able to pick up for free.

The supply will not include child-sized masks, though two people with knowledge of the matter said the government is working to procure them.

Still, it represents the most significant federal effort to distribute face coverings since the pandemic began. The Biden administration last year sent out more than 30 million masks to sites within high-risk communities, though those were cloth coverings.

This new initiative follows weeks of debate over whether the administration should step in to distribute masks, with some senior officials skeptical that giving out N95s would make a significant difference in slowing the spread.

Several states have already dropped their mask mandates, and in deep red areas hardest-hit by Covid-19, there's little appetite for mask wearing and other preventive measures that have been heavily politicized throughout the pandemic.

The Centers for Disease Control and Prevention, meanwhile, has refused calls to change its guidance to recommend that everyone wear high-quality masks like N95s, rather than cloth coverings.
While certainly better late than never, this is absurdly late. It's been obvious for quite some time that cloth masks were inadequate against COVID, much less the Omicron strain. That CDC is still not budging on this score is beyond baffling.
And, while the folks at POLITICO seem genuinely impressed that this is "hundreds of millions" of masks, there are 330-plus million Americans. This is barely enough masks for everyone to have one.
Further, it's simply inexcusable that, two years into the pandemic—and a year into this administration—the government hasn't cracked down on the sale of knockoff masks from China. We can hardly expect American industry to crank up production of quality N95 masks when CDC is telling people not to wear masks, then telling people to wear ineffective masks, all the while allowing the Chinese to out-compete us on price by selling cheap, nearly worthless ones on Amazon and elsewhere.
We elected Biden to return adult supervision to the White House and he's largely done that. He's certainly been a million times better on handling this crisis than his predecessor. But we're at the point that we should stop grading on a curve.