What's the Opposite of Schadenfreude?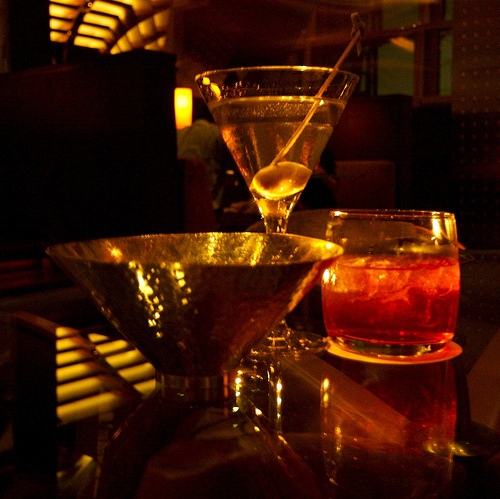 A Media Bistro announcement in my inbox informs me that,
Gawker.com video editor Richard Blakeley postponed the [monthly Media Meshing] party to next week to accommodate holiday hangovers, but he exclusively told The Press List that December's Meshing will be the last. Blakeley says he's doing away with the popular event because the economic crisis has left many media people unemployed and, "it seems kind of rude to be getting trashed when people are without jobs."
I was never going to attend one of these parties, so I've got no self-interest at stake here but Blakeley's reasoning strikes me as silly.  Almost as silly as some of the comments on Megan McArdle's Happy Thanksgiving post chiding her for being so public about the joys in her life when some are less than joyful.
Approximately 94 percent of Americans who wish to be employed are employed.  Even in the best of times, some Americans are miserable.  And, even if Barack Obama permanently ends that unhappy condition by deft use of his magic pony, one presumes someone, somewhere will be in something less than a state of absolute bliss.
At what point is it permissible to act as if you're happy?
Further, if one can afford to throw large parties at public venues and would otherwise do so but for the unseemliness of it all, it's worth noting that canceling said party will contribute to the very economic downturn causing said fear.
So, if it's "rude" to "be getting trashed when people are without jobs," what label do we apply to putting more people out of work by failing to get trashed?
Photo by Flickr user yewenyi under Creative Commons license.