Where Are the White House Photos?
A departure from the Internet-era tradition.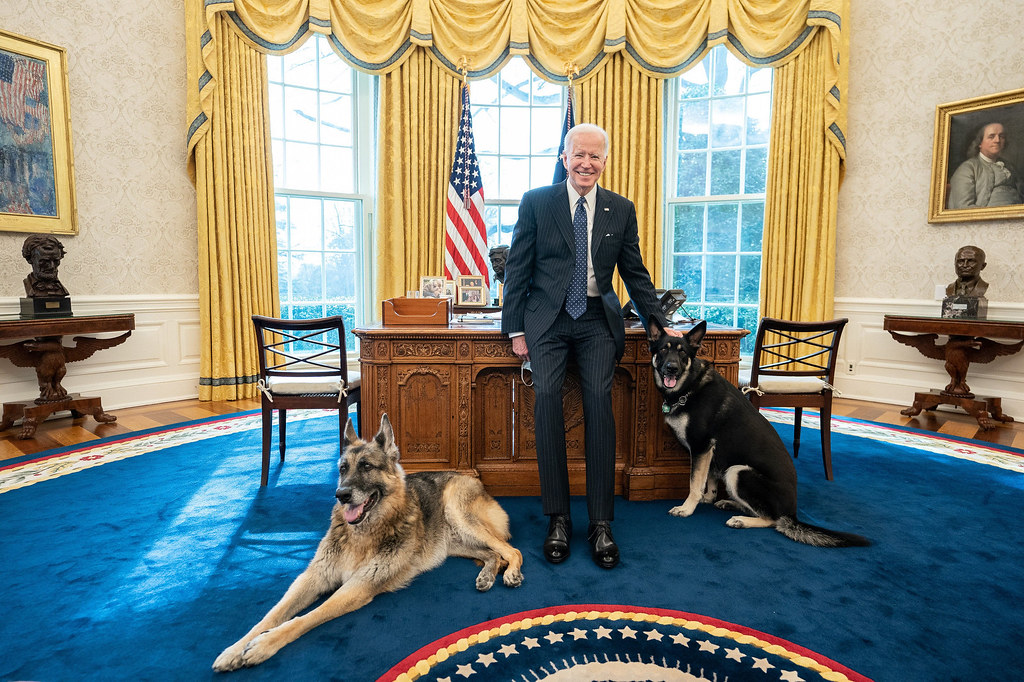 This will likely interest no one who isn't running a political blog or otherwise in the market for a steady supply of open-source photographs but the White House photostream from the Biden administration blows.
For years now, the official White House photos have been publicly available on Flickr. Even the Trump administration, which thumbed its nose at pretty much every other norm, did a fantastic job of it.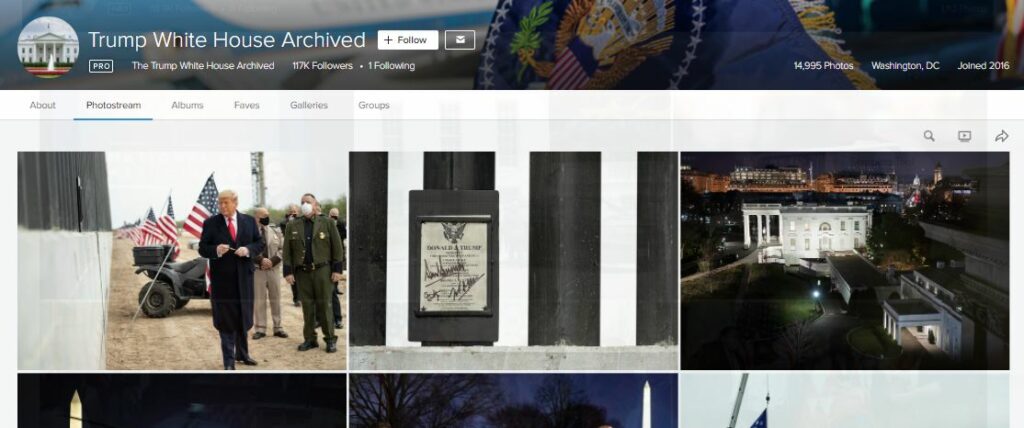 There were multiple photos just about every day through January 12.
The Obama team did their part, providing a constant stream through January 13.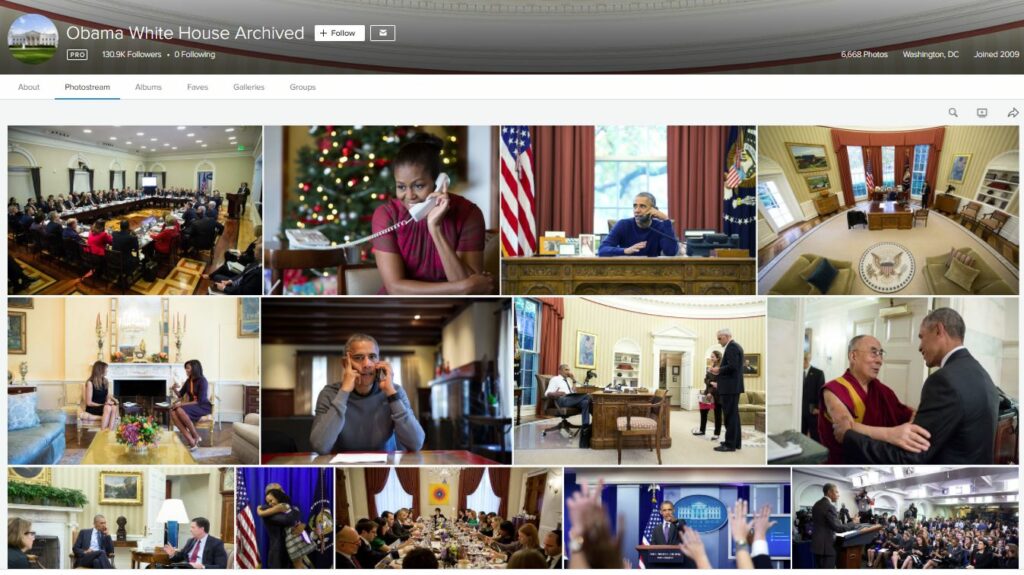 The Bush 43 administration photos don't seem to be archived at Flickr but there was a steady stream through the White House website itself. They're archived and indexed in what seems an old-fashioned manner but 2001-2009 was a very different era in terms of web design.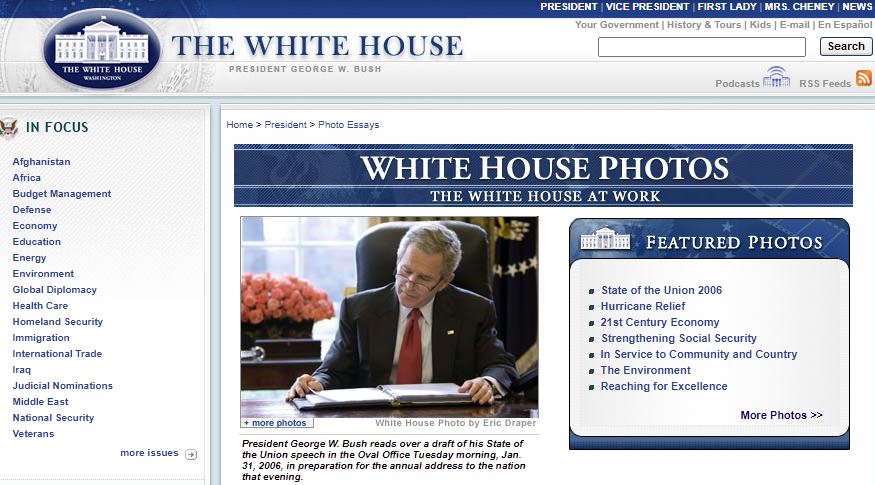 The Biden feed, though, is simply terrible. The most recent photo is from July 27. And it focuses almost entirely on Vice President Kamala Harris; President Biden is a bit player. Hell, Jill Biden gets featured more.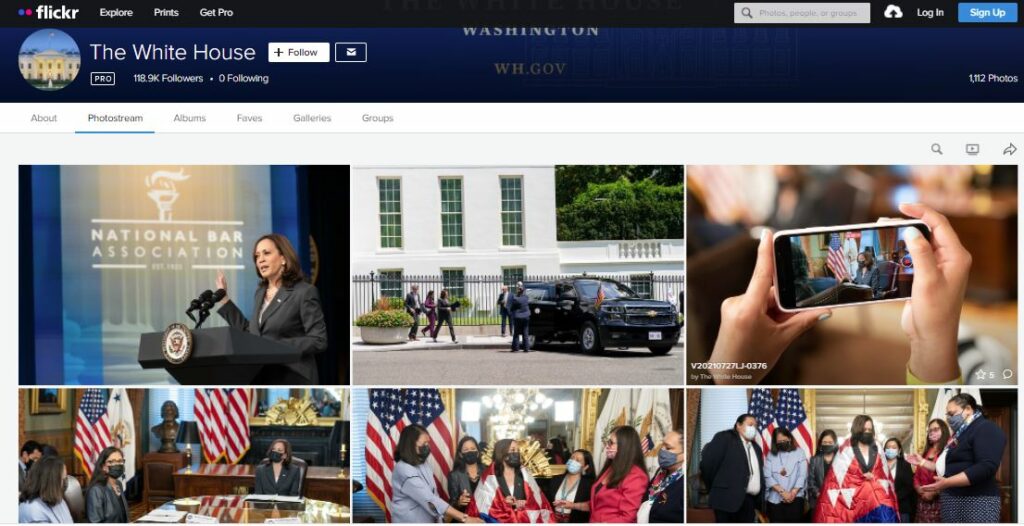 Well into composing this post, it occurred to me that maybe the Biden team was simply using something other than Flickr as their main archival system. But I can find nothing on the White House website. I did find Instagram and Facebook feeds, though: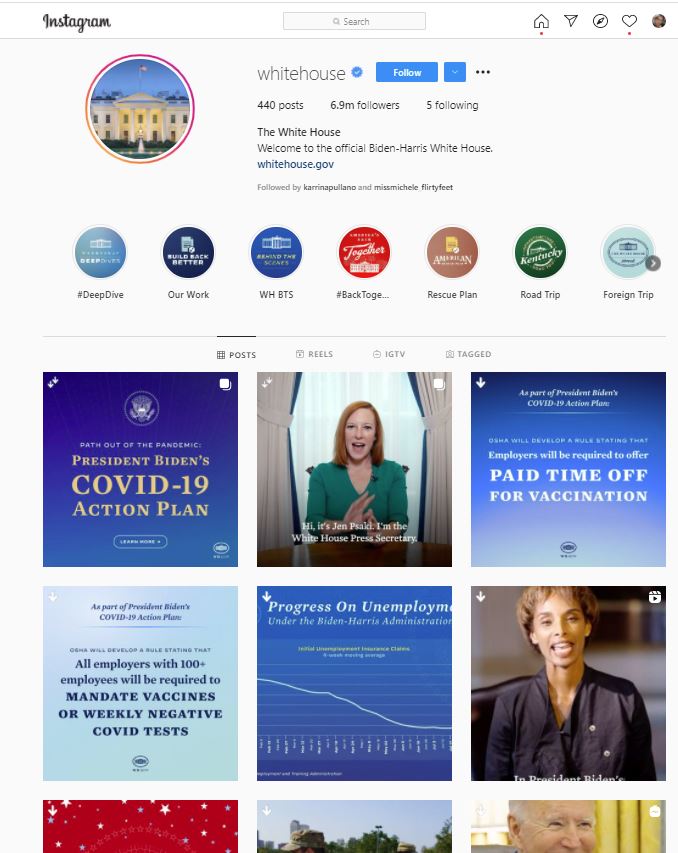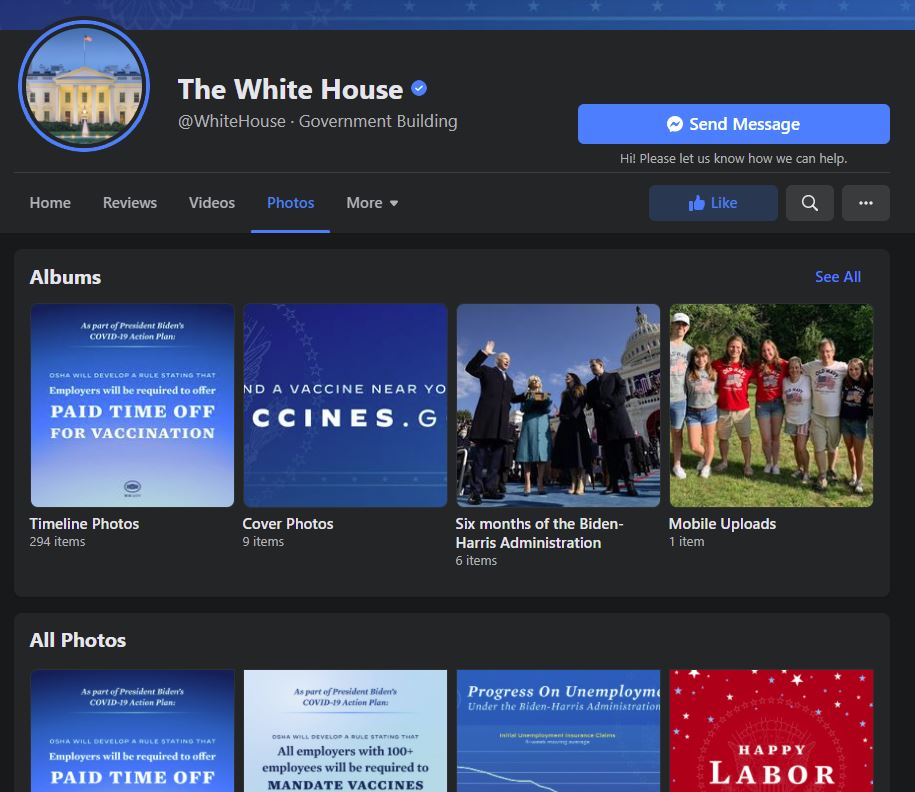 If anything, they're more anodyne and less President-centric than the Flickr feed.
Interestingly, Trump was criticized early in his administration for not using the official photographer much. But it was soon remedied. Shealah Craighead's work was quite prolific. Conversely, Obama's team came under fire for over-controlling the image of the President.
John Bredar wrote the book about the history of White House photographers, and he agrees with Losh — to an extent. "I remember from interviewing [Pete Souza] back in 2010, that he was saying something like 90% of their selects, 90 to 95% of their selects, meaning his and his picture editor, were being uploaded to Flickr, and that maybe 5% were being filtered out for a variety of different reasons by [Obama's press secretary] Josh Earnest at the time."

In 2013, Obama came under fire when photojournalists from mainstream outlets noticed that Souza was uploading large numbers of photos from events and engagements to which they hadn't been invited. The White House Correspondents association and 37 news outlets sent a letter to then press secretary Jay Carney that compared the behavior to that of Soviet Russia. The New York Times described the protest as a "mutiny."
But, aside from the petty concerns of journalists and bloggers, there's a real issue here:
"From the perspective of someone who looks at history kind of with a student's eye, those are valuable documents to understand what was going on," Bredar says. "And if nobody's kind of avidly collecting or managing that, that's one issue, and potentially a significant loss to the country."
Regardless, we're eight months into the administration and this is likely what we have.