White Supremacist Arrested In Attempted Bombing Of Seattle MLK Day Parade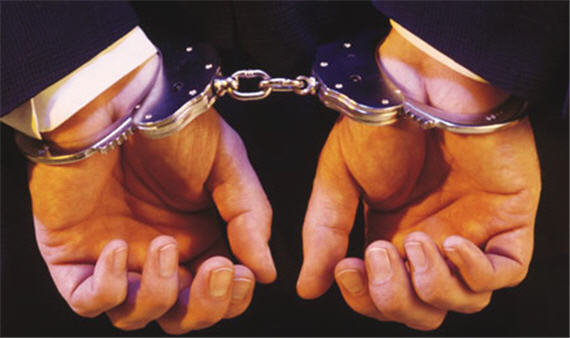 Back in January, I noted that police in Seattle had narrowly averted what could have been a tragedy when they discovered a bomb along the route of the city's Martin Luther King Jr. Day parade. Today, they made an arrest:
A Stevens County man has been charged with the attempted bombing along the route of the annual Martin Luther King Jr. Day parade in downtown Spokane.

A magistrate clerk at the U.S. District Court in Spokane said that Kevin William Harpham is scheduled to make an initial appearance Wednesday afternoon in Spokane. Harpham was arrested Wednesday near Addy, Stevens County.

Harpham, 36, has been charged with one count of attempting to use a weapon of mass destruction and one count of knowingly possessing an improvised explosive device, according to a complaint that was unsealed Wednesday.

An FBI source in Washington, D.C., said the man was arrested Wednesday outside a home near Addy. Agents, including a bomb expert from Quantico, Va., were planning to search a house where others associated with the suspect may be living, the source said.

The suspect is believed to be affiliated with white supremacists, the source said.

According to the Southern Poverty Law Center (SPLC), Harpham was a member of the neo-Nazi National Alliance in late 2004. The SPLC said it was not known when Harpham joined or whether he was still a member.

The National Alliance was one of the most prominent hate groups in America for decades, but has fallen on hard times since the 2002 death of its founder, William Pierce, the SPLC said. Pierce is the author of "The Turner Diaries," a race war novel often referred to as the Bible of the radical right.
I assume that none of us are surprised at that last part.