Why Is Revenge Porn Legal?
Wisconsin recently became the third state to criminalize revenge porn. Why is it still legal in the other 47?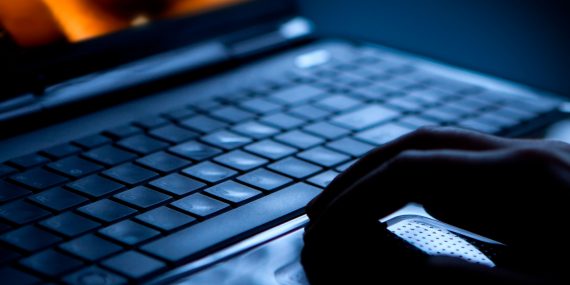 Wisconsin recently became the third state to criminalize revenge porn. Why is it still legal in the other 47?
Writing in The Guardian, Mary Anne Franks and Danielle Citron declare, "It's simple: criminalize revenge porn, or let men punish women they don't like."
With the click of a button, an intimate photo of you can be uploaded to a website where thousands of people can view it and hundreds of others can share it. In a matter of days, that image can dominate the first several pages of search engine results for your name. It can be sent to your family, your employer, your co-workers, and your peers.

We know this as "revenge porn", and its rise has drawn the attention of lawmakers across the globe. Last week, Wisconsin became the third US state to pass an anti-revenge porn law just this year (after Idaho and Utah).

Revenge porn, more accurately described as nonconsensual pornography, is the distribution of sexually explicit images without the individual's consent. It's a serious form of harassment and often a form of domestic violence. Victims are routinely threatened with sexual assault, stalked, harassed, fired from jobs, forced to change schools, even forced to change their names. Some victims have even committed suicide.

At a fundamental level, nonconsensual pornography is an extreme invasion of privacy, one that causes serious and often irreversible harm to a person's physical and emotional well-being, damage to their reputations, and can even threaten their financial security. As modern societies, we impose criminal punishments for far less. We punish theft, drug possession and destruction of property. So why don't we punish revenge porn?

[…]

Victims are told that they should never have taken or shared the images to begin with, and that by consenting to be seen naked by one person, they are effectively agreeing to being seen by the entire world.

This position is both morally bankrupt and hypocritical. People rely on the confidentiality of transactions all the time: we trust our doctors with sensitive health information; we trust salespeople with our credit cards; we trust banks with our earnings. We are able to rely on the confidentiality of these transactions because it is taken as a given in our society – most of the time – that consent to share information is limited by context. That intuition is backed up by the law, which recognizes that violations of contextual consent can and should be punished.

This should be especially true for sexual consent – the lack of consent makes the difference between sex and sexual assault. And laws against sexual assault and voyeurism recognize the right of people to control when, how, and by whom they are exposed in their most intimate moments. Everyone has this right to privacy and this right to choose – and this is why we need laws against nonconsensual pornography.
Thankfully, the trend seems to be in the right direction:
Georgia and Maryland are next to join the trend: Both have bills awaiting their governors' signatures.

The National Conference of State Legislatures is tracking almost 30 similar bills pending in other states, the District of Columbia and Puerto Rico. And federal legislation is in the works: Rep. Jackie Speier (D-Calif.) is drafting a bill that's expected to be introduced this spring.
I can't think of a single argument why a spurned lover should have the right to post obviously harmful photographs without the consent of the party in said photographs. The only question, really, is where to draw the line. Franks and Citron propose this:
But we must be careful in crafting these laws – we need to be clear about what we are punishing and how we define the crime. As the Cyber Civil Rights Initiative model statute reflects, the law should criminalize the intentional distribution of sexually explicit images of a person without that person's consent. The focus on consent is vital, and shouldn't be obscured by focussing on the perpetrator's intention – whether they intended to harm the victim, or whether they did this for their own entertainment or profit shouldn't matter. Such requirements aremisguided, as they detract from revenge porn's real harm: what matters most is the perpetrator intentionally violated the sexual consent of the victim.

In the US, it's especially important that such laws are designed to deter and punish malicious invasions of sexual privacy without punishing or chilling otherwise innocent or protected expression under the First Amendment. This means that the law would include some important exceptions – it wouldn't apply to images taken of people voluntarily exposing themselves in public or images from commercial pornography. It wouldn't apply to posting a picture of a flasher on a website to warn others. It wouldn't apply to a friend sending a link to a person to warn them that their image has appeared on a revenge porn site. It wouldn't apply to an image disclosed to report on a matter of public interest. It would never apply to merely "embarrassing" photos of people in their underwear or in bathing suits.

It would, however, apply to a vengeful ex who sends a nude picture of his former partner to her employer or uploads it to a revenge porn site. It would apply to the person who obtains nude images of people via hacking or theft and uploads them to Twitter. It would apply to people who secretly record sexual activities of or with another person without their consent and post the recordings on YouTube, or to images of sexual assault posted to Facebook.
The only rejoiner of any merit posted by the commenters at The Guardian thus far is that enforcement would be difficult, given that it might be difficult to prove who posted the photos given the anonymity of the Internet. But the counter to that is pretty obvious: all manner of laws, including those against rape and sexual assault, are difficult to enforce. That doesn't mean we shouldn't try to deter and punish morally reprehensible acts that clearly harm others.