Why Owning Beats Renting, Digital Music Edition
One of the perils of the Internet age is that companies constantly go belly up, leaving their customers in a lurch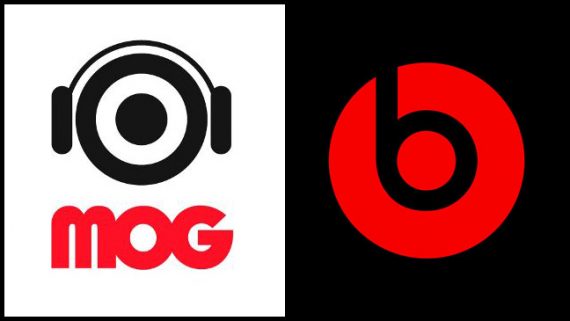 One of the perils of the Internet age is that companies constantly go belly up, leaving their customers in a lurch. TechCrunch reports on the latest example:
As Beats Music turns up the volume on itsnew streaming service (which is now live in the App Store), it is calling it a day on MOG, the streaming service its parent Beats Electronics acquired in 2012 reportedly for $10-15 million, and which forms the backbone of Beats Music: it will shut MOG down on April 15.

At the same time, some news about David Hyman, MOG's founder who brokered the sale of the startup to Beats: he is now the CEO of Chosen.fm, a mobile video startup still in stealth mode, according to a statement sent to TechCrunch.

The news about MOG is not yet live on MOG's own site, but it is confirmed on the support pages of the Beats Music site. The company says it will be looking to migrate MOG users to Beats Music
Now, I"m guessing most of you have never heard of MOG, which might explain why it's going out of business. Alas, it has been my music streaming service of choice since stumbling on it a couple years ago. I'd tried Spotify and others but settled on MOG because it allowed me to create my own playlists. While the discovery function of the "they pick, you skip" model is interesting, I mostly want to listen to particular songs that I know I like rather than have an algorithm incorrectly guess what I want to hear and have to skip constantly. That's particularly true since I mostly listen to music while concentrating on other things and thus don't want to have to constantly fiddle with knobs to get to a song I like.
For roughly ten bucks a month, I had a couple dozen playlists that I'd painstakingly crafted and could stream through my car stereo on my commute or through my iPhone headphones while running. MOG also allowed me download songs for offline streaming. But not, unfortunately, download download them. That is, once MOG goes away, so do my downloads.
While I'm reading good things about Beats Music, which just launched yesterday, and there are doubtless plenty of other services out there that will more-or-less meet my needs, the problem is that those playlists, and the hours I'd spent curating them, will vanish with the service.
MOG users may be getting a month of free music to sweeten the deal, but they can't take their playlists with them. In answer to a question about whether they would be transferrable, Beats flatly says "No."

"We found that most MOG subscribers only kept a few playlists, so we focused our energies on making Beats Music as good as it could be. It's worth noting that while Beats Music incorporated many elements of MOG, it was not built directly on top of MOG, so switching playlists and libraries from MOG to Beats is just as difficult as it would be to transfer the same from MOG to any other music service."
The point of all this isn't to complain about the horrible injustice of Beats' business decision but rather to note the vagaries of relying on external providers. Increasingly, we live our lives on the cloud, with all of our files stored on somebody else's server. All our photos are on Facebook or Flickr or Picasa or wherever. Our friends are on various social networks. Our news clippings are on Instapaper or Pocket or Evernote. And there are fantastic conveniences to all of that.
But the downside is that, if the company fails or sells to a competitor—or, as with seemingly every other Google product, simply decides to no longer support it—then all our data and connections go along with it, along with all the man-hours we've invested in curating our content there.
There's some time yet until MOG goes away, so maybe they'll come up with some sort of way to export my playlists. But I doubt it. I'm not sure what's in it for them. Apparently, not enough for Beats to avoid alienating the MOG customer base, which is guestimated to be half a million people or so—a tenth of so of Spotify's.
My late wife had taken to put all our family photos on Google's Picasa and I followed suit. So far as I know, that product isn't going away any time soon, but it could. What did happen, though, is Google went from charging a nominal sum—like $12 a year—for the storage I needed to some extreme multiple of that. So, I quit using them and all the hours spent loading and organizing albums on their site have been wasted. At least, in the case of the photos, I still own them as digital files on my own hard drives. But, aside from sharing a few on Facebook as I go, I doubt I'll bother to find another online service.
In terms of music streaming, the costs are low enough compared to buying songs that I may suck it up and switch to another service and start over.
UPDATE:  C. Clavin, in the first comment below, reminds me that ownership is not without its own risk of obsolescence. My old VHS movies and albums on 8-track and cassette tape are mostly useless; indeed, I've thrown most of them away. And I had thousands of dollars invested in those over the years.