Why They're Still Out of Toilet Paper
It's not greedy hoarders after all.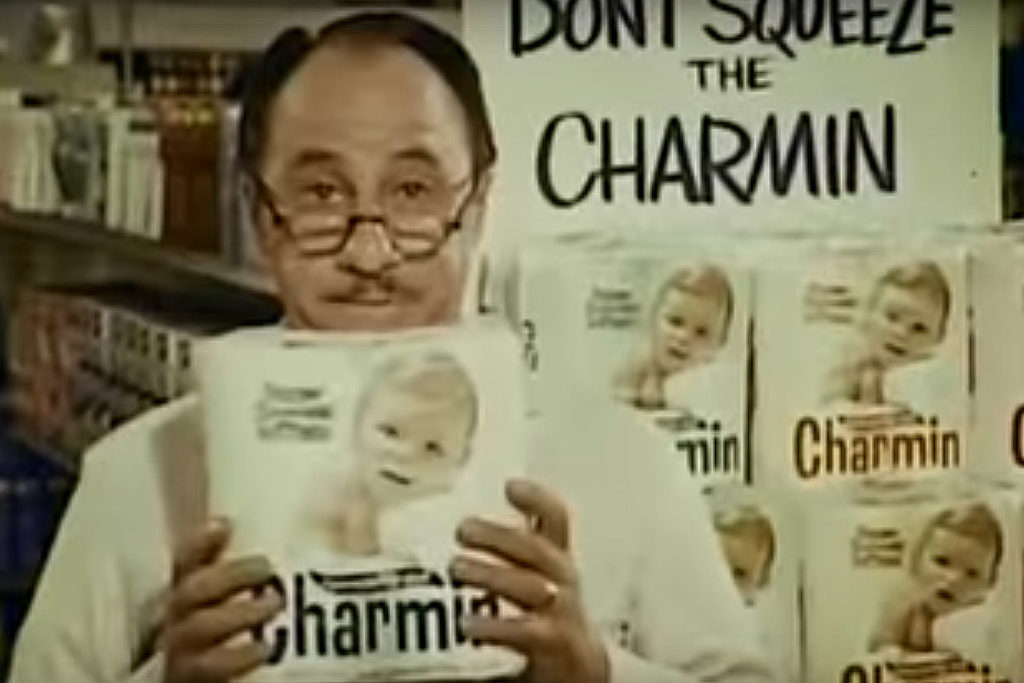 OneZero's Will Oremus explains "What Everyone's Getting Wrong About the Toilet Paper Shortage." It turns out that it's not about hoarding.
It has nothing to do with psychology and everything to do with supply chains. It helps to explain why stores are still having trouble keeping it in stock, weeks after they started limiting how many a customer could purchase.

In short, the toilet paper industry is split into two, largely separate markets: commercial and consumer. The pandemic has shifted the lion's share of demand to the latter. People actually do need to buy significantly more toilet paper during the pandemic — not because they're making more trips to the bathroom, but because they're making more of them at home. With some 75% of the U.S. population under stay-at-home orders, Americans are no longer using the restrooms at their workplace, in schools, at restaurants, at hotels, or in airports.

Georgia-Pacific, a leading toilet paper manufacturer based in Atlanta, estimates that the average household will use 40% more toilet paper than usual if all of its members are staying home around the clock. That's a huge leap in demand for a product whose supply chain is predicated on the assumption that demand is essentially constant. It's one that won't fully subside even when people stop hoarding or panic-buying.

If you're looking for where all the toilet paper went, forget about people's attics or hall closets. Think instead of all the toilet paper that normally goes to the commercial market — those office buildings, college campuses, Starbucks, and airports that are now either mostly empty or closed. That's the toilet paper that's suddenly going unused.
That makes a lot of sense. And, unfortunately, it's not a problem likely to be solved any time soon.
So why can't we just send that toilet paper to Safeway or CVS? That's where supply chains and distribution channels come in.

Talk to anyone in the industry, and they'll tell you the toilet paper made for the commercial market is a fundamentally different product from the toilet paper you buy in the store. It comes in huge rolls, too big to fit on most home dispensers. The paper itself is thinner and more utilitarian. It comes individually wrapped and is shipped on huge pallets, rather than in brightly branded packs of six or 12.

"Not only is it not the same product, but it often doesn't come from the same mills," added Jim Luke, a professor of economics at Lansing Community College, who once worked as head of planning for a wholesale paper distributor. "So for instance, Procter & Gamble [which owns Charmin] is huge in the retail consumer market. But it doesn't play in the institutional market at all."

Georgia-Pacific, which sells to both markets, told me its commercial products also use more recycled fiber, while the retail sheets for its consumer brands Angel Soft and Quilted Northern are typically 100% virgin fiber. Eric Abercrombie, a spokesman for the company, said it has seen demand rise on the retail side, while it expects a decline in the "away-from-home activity" that drives its business-to-business sales.

In theory, some of the mills that make commercial toilet paper could try to redirect some of that supply to the consumer market. People desperate for toilet paper probably wouldn't turn up their noses at it. But the industry can't just flip a switch. Shifting to retail channels would require new relationships and contracts between suppliers, distributors, and stores; different formats for packaging and shipping; new trucking routes — all for a bulky product with lean profit margins.

Because toilet paper is high volume but low value, the industry runs on extreme efficiency, with mills built to work at full capacity around the clock even in normal times. That works only because demand is typically so steady. If toilet paper manufacturers spend a bunch of money now to refocus on the retail channel, they'll face the same problem in reverse once people head back to work again.
Which means the hoarders we were all making fun of were way smarter than the rest of us.