Why Was Whoopi Goldberg Suspended?
Since when is it a crime to say stupid things on "The View"?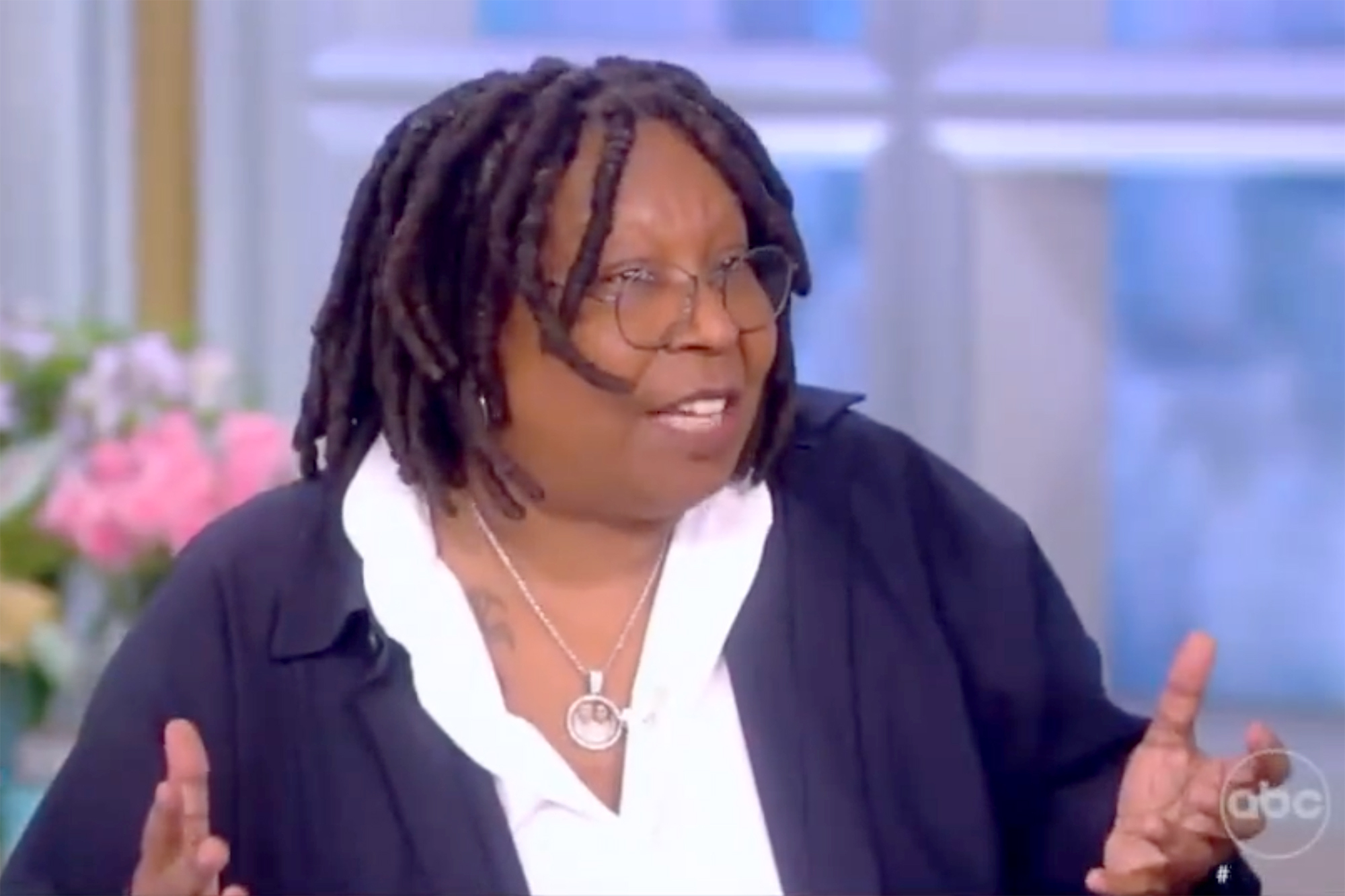 NYT ("ABC Suspends Whoopi Goldberg Over Holocaust Comments"):
Whoopi Goldberg, the comedian and actress who is also a co-host of the ABC talk show "The View," will be suspended for two weeks, the network announced Tuesday night, after she said repeatedly during an episode of the show that aired on Monday that the Holocaust was not about race, comments that come at a time of rising antisemitism globally. She later apologized.

In the episode, Ms. Goldberg said the Holocaust was about "man's inhumanity to man" and "not about race." When one of her co-hosts challenged that assertion, saying the Holocaust was driven by white supremacy, Ms. Goldberg said, "But these are two white groups of people."

She added, "This is white people doing it to white people, so y'all going to fight amongst yourselves." As she continued to speak, music came on, indicating a commercial break.

In a statement on Tuesday night, Kim Godwin, president of ABC News, said that Ms. Goldberg would be suspended for "her wrong and hurtful comments."

"While Whoopi has apologized, I've asked her to take time to reflect and learn about the impact of her comments," she said. "The entire ABC News organization stands in solidarity with our Jewish colleagues, friends, family and communities."

[…]

In a later appearance on Stephen Colbert's "The Late Show" on Monday, Ms. Goldberg apologized, explaining that, as a Black person, she thinks of racism as being based on skin color but that she realized not everyone sees it that way. "I get it. Folks are angry," she said. "I accept that, and I did it to myself."

She apologized again on Tuesday at the start of "The View." She expressed remorse over her remarks, saying she realized that they were misinformed and that she had misspoken.

"I said something that I feel a responsibility for not leaving unexamined because my words upset so many people, which was never my intention," Ms. Goldberg said. "And I understand why now, and for that I am deeply, deeply grateful because the information I got was really helpful and helped me understand some different things."
Aside from public relations, it's not obvious what purpose suspending Goldberg serves. There's no reason I'm aware of to believe Goldberg (birth name Caryn Elaine Johnson) is anti-Semitic. Indeed, she's long claimed, despite all evidence to the contrary, to have Jewish ancestry. Further, the view that Jews are white people, and therefore of the same "race" as other Germans, is perfectly reasonable.
That Jews would see it as somehow downplaying the Holocaust is certainly understandable. But, again, there's no reason to believe that was Goldberg's intention. She simply understood/understands "race" in the American context and from the standpoint of a Black woman old enough to have personal memories of segregation.
The stated reason for the suspension is that she needs time to reflect. But it seems an unlikely outcome. She's had the situation explained to her, has issued a statement saying the right thing. Either she now understands it or she doesn't. Either way, she's unlikely to comment on matters Jewish again after this firestorm.
Now, I could understand firing her. She has a long history of making uninformed comments that are hurtful coming from a place of ignorance rather than malice. (The Polanski "rape-rape" argument comes to mind but there have been many other instances.) While she's incredibly accomplished—pulling herself out of poverty to stardom as comic and one of a handful to EGOT—she's a high school dropout who seems not to have made up for it with self-study.
If you want to argue that she's an ignoramus who shouldn't be given several hours a day on network television to pontificate on current events, I'm incredibly sympathetic. Then again, as best I can tell, ignoramuses giving uninformed opinions is the raison d'être of The View and has been a successful formula for more than a quarter-century.