Why We Say "Hello"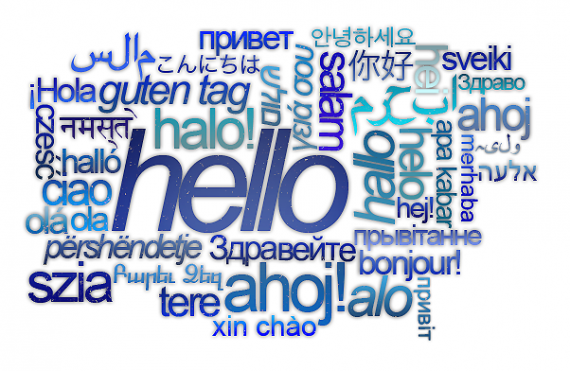 I always find this kind of thing interesting:  A (Shockingly) Short History Of "Hello".
The Oxford English Dictionary says the first published use of "hello" goes back only to 1827. And it wasn't mainly a greeting back then. Ammon says people in the 1830's said hello to attract attention ("Hello, what do you think you're doing?"), or to express surprise ("Hello, what have we here?"). Hello didn't become "hi" until the telephone arrived.

The dictionary says it was Thomas Edison who put hello into common usage. He urged the people who used his phone to say "hello" when answering. His rival, Alexander Graham Bell, thought the better word was "ahoy."

Ahoy?

"Ahoy," it turns out, had been around longer — at least 100 years longer — than hello. It too was a greeting, albeit a nautical one, derived from the Dutch "hoi," meaning "hello." Bell felt so strongly about "ahoy" he used it for the rest of his life.

[…]

Why did hello succeed? Aamon points to the telephone book. The first phone books included authoritative How To sections on th
eir first pages and "hello" was frequently the officially sanctioned greeting.
This reminded me of a story from Texas back when I was just out of grad school:  Texas town says goodbye to 'hello'.