Will Iceland Go Loonie?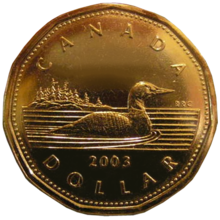 Iceland is considering adopting the Canadian dollar as its official currency:
Will the loonie soon be flying high in … Iceland?

For months, Icelanders have been toying with the idea of ditching the tarnished krona, which has never fully recovered from the collapse of the financial system four years ago.

But one of the intriguing suggestions floating around the North Atlantic island is that instead of the adopting the euro — a natural fit given that Iceland has taken initial steps to join the European Union — it might cast a furtive eye to the Canadian loonie.

This is not as outlandish as it sounds. Canada's banking system is something Iceland's is not — sound — and the Canadian economy, with its mooring in much-desired natural resource wealth, is among the most stable and predictable in the advanced world.

Canada also does not have the massive overhang of sovereign debt that will trouble Europe or even the United States for years.
The euro would seem like a more natural choice but you can see why some Icelanders might be nervous about the euro right about now.