Women Make 77 Cents For Every Dollar Men Earn? Only If You Rely On Misleading Data
A commonly cited statistic in support of the "equal pay" argument does not stand up to scrutiny.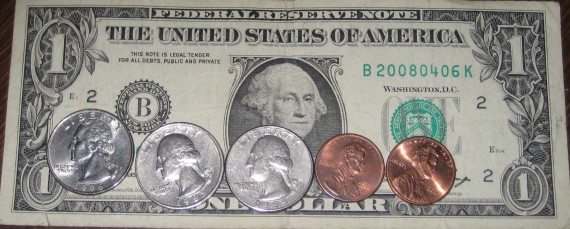 During his State of the Union address, President Obama repeated a statistic that has become quite common on the political left over the past several years regarding the so-called pay gap between men and women:
Today, women make up about half our workforce.  But they still make 77 cents for every dollar a man earns.  That is wrong, and in 2014, it's an embarrassment. A woman deserves equal pay for equal work.  She deserves to have a baby without sacrificing her job.  A mother deserves a day off to care for a sick child or sick parent without running into hardship – and you know what, a father does, too.  It's time to do away with workplace policies that belong in a "Mad Men" episode.  This year, let's all come together – Congress, the White House, and businesses from Wall Street to Main Street – to give every woman the opportunity she deserves.  Because I firmly believe when women succeed, America succeeds.
That statistic, that women make 77 cents for every dollar that men earn, which has sometimes been expressed in different ways by different people, but in general it has served as the centerpiece of the argument for the argument for so-called equal pay laws for decades now. On a basic rhetorical level, of course, it has some appeal because it makes it sound as if a man and a woman who hold the exact same job under the exact same conditions are being paid drastically different amounts. For example, it means that if a man works your typical mid-level corporate cubicle job is earning $50,000 per year before taxes, then the woman sitting in the next cubicle over who is doing the exact same thing that he is is earning only $38,500 per year. The statistic has been repeated so often that it is now taken as gospel, even though when you think about it logically for just a few minutes, it makes absolutely no sense. After all, if a business could get away with paying 23% lower salaries on average, then why wouldn't it hire more women than men? And yet there is no evidence at all of this happening. Additionally, the statistic itself is actually based on government statistics that, quite inappropriately, group all occupations and all workers together, as Politifact explains:
The basic federal data comes from two agencies — the U.S. Census Bureau and the U.S. Bureau of Labor Statistics. But the two agencies' numbers don't exactly agree.

The Census Bureau, which tracks annual wages, found women who worked full-time, year-round in 2012 made 77 cents for every dollar men earned across the country — a percentage in line with what it's been for the last few years.This comparison includes all male and female workers regardless of occupation.

Meanwhile, the Bureau of Labor Statistics uses a different measures to analyze the pay gap, including weekly wages. BLS found that women who worked full time in wage and salary jobs had median usual weekly earnings of $669 in 2012, which was 82 percent of men's median weekly earnings. This, too, was in line with the ratio in recent years.

What's the difference? Unlike the measure of annual wages by the Census Bureau, the weekly wage analysis does not account for people who are self-employed. It does include people left out of the year-round wage measure, such as some teachers, construction workers and seasonal workers.

Another measure — hourly rates — shows a smaller degree of pay disparity. According to BLS data, women were paid 86 percent of the median hourly wages of men in 2012. This evaluation accounts for part-time (fewer than 35 hours) workers, which are more often women and are paid less than their salaried counterparts. Women paid by the hour made median hourly earnings of $11.99, compared to $13.88 for men. However, this figure excludes salaried workers — another reason why the statistics differ.
Each of the highlighted sections above points out a problem with the statistics used to justify the entire "equal pay" argument.
For example, the initial "77 cents" example that the President relied upon in the State Of The Union Address is based on a study that takes every single worker in the United States, groups them into one big amalgam, and then seperates them by gender to come up with the purported "proof" that women earn 77 cents less than women. Even assuming that these numbers are true, they are essentially meaningless because, in grouping all workers in every occupation together you are making the ultimate apples-to-oranges comparison. There is simply no logic in the idea of grouping together all workers in the manner that this purported study does, and the information that doing so gives you is, in the end rather useless in telling us anything about the existence or non-existence of any kind of pay disparity between men and women.
There are similar problems with the BLS figures that purport to show that women's weekly earnings were 18% less than men's weekly earnings in 2012. Once again, this is based on taking the reported weekly earnings of every worker in the country and comparing the wages of all men and the wages of all women. It is, once again, your classic apples and oranges comparison that tells us absolutely nothing about what the "equal pay" argument is really all about, the implication, entirely unproven, that employers deliberately decide to pay an equally qualified woman in the exact same position doing the exact same work as a man some amount less than her male counterpart. Furthermore, as noted above, the BLS study does not account for the self-employed, nor does it account for people in a wide range of industries and professions who don't fall into the employed-year-round category for weekly wage analysis.  Once again, it's a statistic that tells us absolutely nothing.
These criticisms also apply to the BLS figures regarding hourly wages, of course.
Over at Slate, Hannah Rosin has more to say about the logical fallacies and misuse of statistics behind the "equal pay" argument:
 [W]e're still not close to measuring women "doing the same work as men." For that, we'd have to adjust for many other factors that go into determining salary. Economists Francine Blau and Lawrence Kahn did that in a recent paper, "The Gender Pay Gap."."They first accounted for education and experience. That didn't shift the gap very much, because women generally have at least as much and usually more education than men, and since the 1980s they have been gaining the experience. The fact that men are more likely to be in unions and have their salaries protected accounts for about 4 percent of the gap. The big differences are in occupation and industry. Women congregate in different professions than men do, and the largely male professions tend to be higher-paying. If you account for those differences, and then compare a woman and a man doing the same job, the pay gap narrows to 91 percent. So, you could accurately say in that Obama ad that, "women get paid 91 cents on the dollar for doing the same work as men."
The point here is not that there is no wage inequality. But by focusing our outrage into a tidy, misleading statistic we've missed the actual challenges. It would in fact be much simpler if the problem were rank sexism and all you had to do was enlighten the nation's bosses or throw the Equal Pay Act at them. But the 91 percent statistic suggests a much more complicated set of problems. Is it that women are choosing lower-paying professions or that our country values women's professions less?
Let me suggest several possible explanations for this disparity, which to be quite honest is far less "shocking" than the 77 cents on the dollar figure that the Presidents and advocates of the "equal pay" meme continue to push on a regular basis. For one thing, it is simply impossible to adequately compare one profession to another. For example, there are many professions that are dominated by one gender or the others that come with higher salaries simply because of the education, training, or risk involved in the job. Comparing a male "high steel" ironworker's salary to that of a female elementary school teacher, for example, is entirely worthless because the jobs are far too radically different for anyone to say objectively that one person or the other is being unfairly discriminated against because their salary is lower. Moving on to comparisons between men and women in the same job, there are any number of factors that could influence pay discrepancies, ranging from the fact that even professional women are more likely to take time off in their careers to the fact that, culturally at least, women seem less willing to play the "work long hours till you drop" game that many top paying jobs in the corporate and legal worlds require of people who wish to break through to the positions where salary levels become huge. Indeed, Rosin cites one study that seems to make that point:.
Goldin and Lawrence Katz have done about as close to an apples-to-apples comparison of men's and women's wages as exists. (They talk about it here in a Freakonomics discussion.) They tracked male and female MBAs graduating from the University of Chicago from 1990 to 2006. First they controlled for previous job experience, GPA, chosen profession, business-school course and job title. Right out of school, they found only a tiny differential in salary between men and women, which might be because of a little bit of lingering discrimination or because women are worse at negotiating starting salaries. But 10 to 15 years later, the gap widens to 40 percent, almost all of which is due to career interruptions and fewer hours. The gap is even wider for women business school graduates who marry very high earners.
In other words, to a large degree differences between salaries can often be accounted for by examining the choices that people make during the course of their career, and women tend to make different choices than men. The fact that this would ultimately result in them earning less than men should not be surprising, and it isn't evidence of discrimination.
None of this is meant to discount the possibility that there might not be real-world examples of wage discrimination based on gender. However, proving that such cases exist is exceedingly difficult because it's next to impossible to find similarly situated men and women unless you're looking at specific cases within a single business and can find specific evidence of intentional discrimination by employers. Absent that, a lot of what we're seeing in the unequal pay earned by men and women is the result of personal choices that individuals have made throughout their lives, not evidence of some nefarious conspiracy to pay women less than men. At the very least, though, it is clear that the statistic that the President cited on Tuesday night was both meaningless and misleading.