Women to Attend Marine Infantry School
Some Marine women are going to Infantry Officers Course. Here's how to make it work.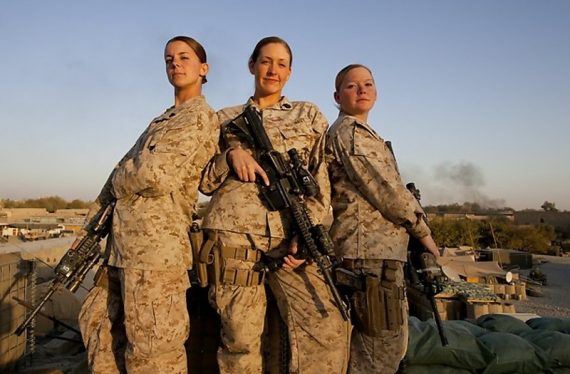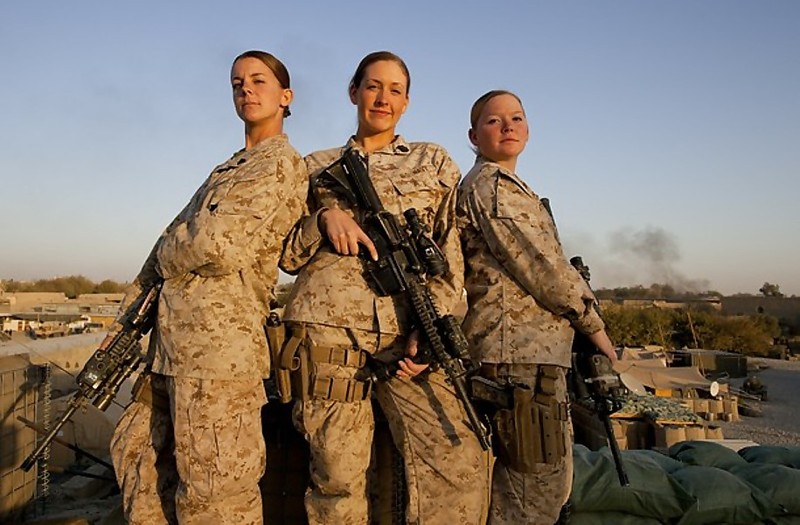 The Marine Corps is going to send women to its Infantry Officers Course.
Marine Corps Times ("USMC 4-star: Women to attend infantry school"):
As part of the service's extensive research campaign to determine what additional jobs could be opened to women, an undetermined number of volunteers will attend the Infantry Officers Course in Quantico, Va., said Gen. Joseph Dunford, the Corps' assistant commandant. There, Marine officers are groomed to serve in direct combat roles and lead troops into battle.

"We are in the process right now of soliciting volunteers," Dunford said on Wednesday.

It's a monumental — if controversial — move for the Marine Corps, which until now barred female Marines from the program and required instead that they attend other courses aimed at preparing them for assignments in support roles such as logistics, personnel administration and aircraft maintenance, among others.

Soon, enlisted women also will have an opportunity to attend infantry training, Dunford said. Marine officials are developing plans to assign female Marines to the Corps' Infantry Training Battalions, which fall under the Schools of the Infantry.

Officials don't yet know how many women — officer or enlisted — will be put into the academic pipeline for the Corps' "03" infantry occupational code, Dunford said. All will be volunteers — and it remains to be seen how many will answer the call, he said.

It's not immediately clear either what the next steps will be for those women who successfully complete the Corps' infantry training programs. Marine officials at Quantico, who have led the service's effort to explore lifting restrictions on women in combat, said these details are finalized, but declined to discuss them pending an official unveiling in the coming days.

[…]

The Corps has been studying this issue for more than a year. In February, officials announced that company-grade officers and staff noncommissioned officers would be assigned for the first time to select jobs previously open only to men, though not in the infantry or any billets for which ground combat is a primary mission. Starting in May, women will be considered for about 400 positions within six types of battalions:

• Amphibious assault

• Artillery

• Combat assault

• Combat engineer

• Low-altitude air defense

• Tank.

Additionally, new functional fitness tests are being developed to help Marine Corps leaders determine how women and men perform in, and cope with, various combat tasks. The goal is to establish "gender-neutral" physical fitness standards. Details are scant, but the Marine Corps' Training and Education Command is looking to purchase a variety of new equipment specifically for these tests, suggesting the tasks associated with them will closely mimic combat-essential duties such as operating and moving heavy weaponry, and carrying casualties from the battlefield.

The Marine Corps defines gender-neutral physical standards as being identical for men and women, rather than weighted — or "gender-normed" — like those applied in the service's annual Physical Fitness Test. During the PFT, women can earn a minimum or maximum score with fewer repetitions and a slower run times than their male counterparts.

This suggests that women wanting to serve in ground combat units will be given the shot to do so only if they can keep pace with their male counterparts. Standards would likely evaluate Marines not as women and men, but simply as infantrymen, tank crewmen or artillerymen, for example.
I'm reminded of an exchange from the 1987 Nick Nolte flick "Extreme Prejudice" in which Nolte's character was asked about an impending move to allow women to serve as Texas Rangers. He replied, "Hell, I don't care, as long as she's 6'6″, mean as a snake."
Historically, the US military has opened positions to women in the worst possible way: by lowering the standards, ensuring they would have a difficult time getting the respect of the men with whom they're serving. At everything from basic training to jump school to fighter pilot training, they either segregate women into separate classes or treat them differently by expecting less. There's a requirement to do 12 pull-ups to pass the course. Can't do 12 pull-ups? Can't do any pull-ups?! Well, don't worry about it, honey. Just hang there on the bar like a dead possum for a few seconds and we'll call it even.
Back in the dark ages when I was an ROTC cadet, the Army dumped the old Army Physical Readiness Test and replaced it with the Army Physical Fitness Test. It still consisted of the same three events–pushups, situps, and a 2-mile run–but the standards on each went up radically. It went from a test in which an average soldier could show up and pass it and a fit one could easily max it without additional training to one in which only athletes were able to max it and most soldiers would require constant training to pass. (The test standards were subsequently ratcheted down significantly and recently replaced with an entirely different set of tested items.)
Male and female soldiers took the same test but were graded on completely different standards.  Female cadets in their physical prime were held to roughly the same expectations as 39-year-old men. Female cadets who were routinely falling out of our formation runs because they were worthless and weak were easily passing their PT test while males who were hanging tough actually received lower scores. The upshot was that the males simply didn't regard the females as real soldiers, much less peers.
It sounds like the Marine Corps has learned this lesson and intends to hold male and female Marines to the same standard. If they do this–and that means failing out women who can't cut the mustard–women who graduate the Infantry School will be considered bona fide.
A related lesson from past attempts to integrate women into everything from the service academies to flight training is that a critical mass is needed. You simply can't have one or two women in a class, because then they have no support system and, more importantly, can't be allowed to fail. Bring in enough women to constitute, say, ten percent of the class. That way, none of them are isolated or bear the burden of representing their gender.