"Words Have Power"
Thinking about a cliche that is nonetheless correct.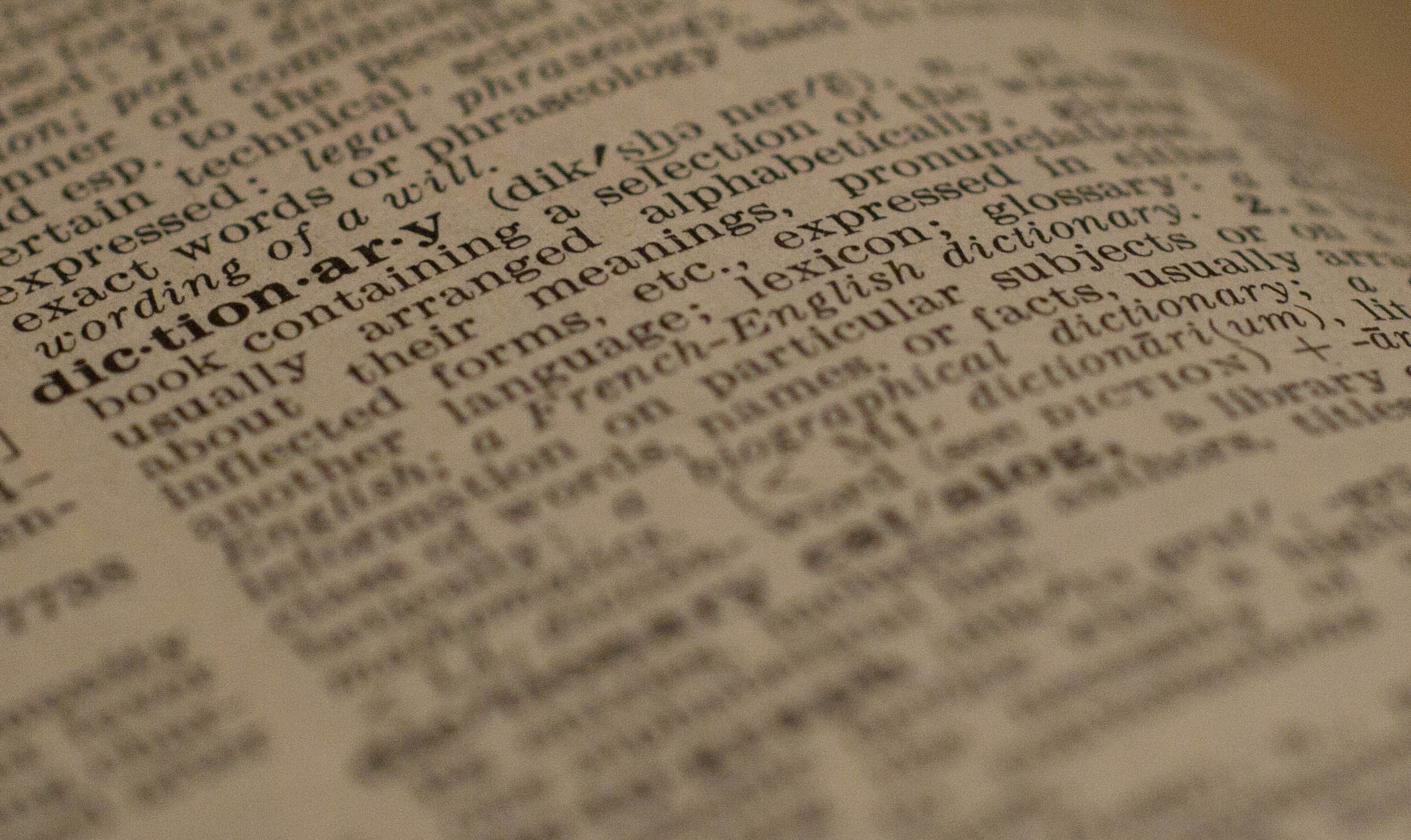 Since words have been a topic of discussion of late, why not one more post on the subject? Also, because a blog runs in content it seems a better use of the words I wish to spill to make some content in the form of a post rather than in the comment sections of more than one thread.
I will digress for a moment and note that there was a reader who used to get annoyed at me for doing what I am doing now, which is writing follow-up posts to further explain myself. I always thought it was weird that he found this offensive, given that it strikes me as inherent to the nature of the medium. I will say that I can understand, to a degree, that someone might think it unfair that I can elevate a comment thread to a main post as it allows me to put my argument front and center, while readers are confined to the comment section. But again, since a blog needs content to continue to exist as a blog, this seems a legitimate process. Further, I have always thought the fact that the authors of this site read and interact with the commenters to be a sign of respect, even if the back-and-forth can sometimes get a bit contentious.
Ah well.
At any rate, several comments, most notable Michael Reynolds (in multiple places but especially here) and also Mu Yixiao took issue with the phrase "words have power."
MR specifically notes:
No, words do not have power. Ideas have power. Words are the tools we use to express ideas. Words have definitions, they do not have power. Words have only such meaning as we choose to give them and must be understood within context, sometimes simple emotional context, sometimes within the context of more complex ideas.
To which my inner fifteen-year-old says, well, duh! Or even: no shit, Sherlock!
But I expect my inner fifteen-year-old usage of words might not be taken as especially good argumentation (perhaps even as offensive), so I will try to revert to dude in his fifties, although more just blogging dude than academic dude.
Dude!
Anyway.
In all seriousness, is not the above (e.g., ideas and context) not inherent to the notion that "words have power"?
Does anyone think that when that phrase is deployed the person doing the deploying is asserting that a certain arrangement of sounds is magical? Clearly not. Does anyone think that I was suggesting that using words is like the casting of runes? I don't think so.
Look, I fully allow that words merely as words have no inherent power.
But there is no denying that saying certain words to certain people in certain contexts will almost certainly get me punched in the nose.
There is no denying that there are words that I should definitively not say in a meeting lest I risk my professional standing, if not my job.
I mean, this is obvious, is it not?
Words have power, but of course they are linked to ideas and context not to mention time, place, relationships, and mutual understandings.
I guess I find it kind of amazing that people can assert that words don't matter and then proceed to argue about how words don't matter, using, you know, words.
Back to MR's comment this morning:
Let's all decide to call cancer, sunshine. Do we still mean a deadly disease? Yes. Did switching words make chemo any less necessary? No. The power is not in the word, the power is in the meaning, the idea. In this example the idea remains cancer no matter what word you use.
We do not disagree about this.
But this is also not what we are talking about when it comes to something like "enslaved persons" or, to use another example that MR noted in a different comment, "Oriental."
All of these words, as linked to racial and historical issues, are not about mere definitions.
Yes, cancer by any other name would still be a dreaded disease. No argument there.
The goal of using a term like "enslaved person" is not simply about definitions, it is about getting people to think differently about a topic. (And, again, I have no strong view on that specific debate, but I still find the intent to be vital to understanding the overall discussion of words and their importance).
The reason that "Oriental" is seen to be a term in need of replacement is because of, well, power. Asia was considered "the Orient" because it was east (which is what oriental means) of the UK. The Prime Meridian runs through Greenwich not because it is logical, but because the British Empire ruled much of the world at the time. To call Asia the Orient was a way of noting that the world revolved around Britain. That people in Asia might not wish to be defined in such a way is not unreasonable.
All of these conversations about what is the proper way to discuss different people groups is about power. In US society, "white" was long considered "normal" (if not the definition of "American"/the group that doesn't need to be given a designator) and so other groups needed labels because they weren't the norm.
I think everyone know this.
The n-word (which has power over me, because I am not comfortable typing it) was clearly a power play. Calling Black men "boy" was a power play. "Coloreds" was a power play because it was a differentiator from whites who don't have a color, dontcha know.
Is any of this really in dispute?
Words have power, but rather obviously not in a vacuum.
I mean, sure, ideas are where the real power lies, but since the way we humans express ideas is via words. So, if one prefers words themselves may not have power, but since they are the conveyances upon which ideas travel, it seems hardly inappropriate to state that words have power.
But if one prefers: ideas have power and ideas travel via words (and exist in a specific context). But, that is pretty clunky.
Look, if words (or their usage/the ideas behind them) didn't have any power, why the hell doesn't anyone on this site care how they are used?
If words were inconsequential, then what difference does "slave" v. "enslaved person" have? Why worry about Latinx?
And look, clearly none of this fixes everything associated with a given set of injustices. And the realignment of word usage hardly makes an immediate change. But since how we talk about things affects how we think about things, it seems rather clear that language matters.
Indeed, in some ways that it is very directly a way that words, as words, do have power because the words we use shape the way we think about the world we inhabit.