Letter-Words
They're just too awful for delicate ears.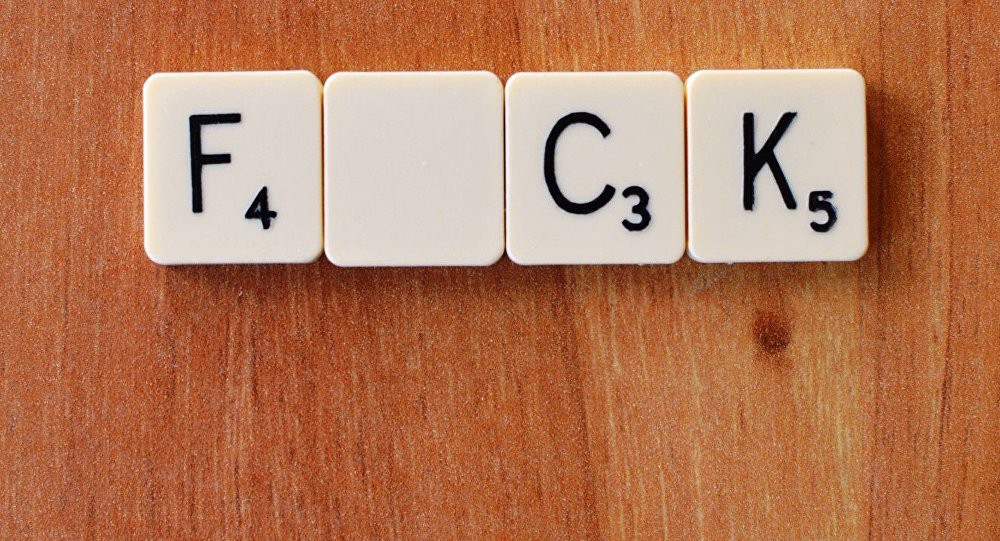 Friday evening I got an email from my kids' school with the subject line "Message from the Fairfax County School Board." The body of the email, in full:
It has come to our attention that an inappropriate word was used at our October 20, 2022, School Board meeting. At-large Board Member Karen Keys-Gamarra has apologized for using an ableist slur that is offensive to not only the disability community but to our entire community. To be clear, it is unacceptable under any circumstances to use that word and we will be meeting to discuss this matter with her further.

We apologize for the hurt and offense this incident has caused in our community. The School Board is committed to fostering a responsive, caring, and inclusive culture where all feel valued, supported, and hopeful. The School Board Governance Manual establishes expectations of school board members to act with respect to community members.
So offensive, in fact, that it couldn't even be mentioned in the email.
This morning, I got a clue via a report from WTOP News ("Fairfax Co. school board member apologizes after using slur in hot mic moment"):
Fairfax County School Board member Karen Keys-Gamarra was heard using a slur about people with disabilities during a hot mic moment at the board's Thursday meeting.

Board members were sorting out how to let an audience member speak for someone who couldn't be in attendance when at-large member Keys-Gamarra can be heard saying "We cannot be this r—-."

Keys-Gamarra sent a statement to WTOP, saying she deeply regretted using the word.

"While I did not intend an offensive word to refer to any particular person or the parent community, I did insult my fellow school board members, and in turn, offended members of the community," Keys-Gamarra wrote.

"I thought the board should allow a parent to finish her point and was frustrated with the outcome," the statement continued. "I know that word has historically been used to ridicule and demean others in ways that run counter to my beliefs and the work I've championed as a School Board member.

Keys-Gamarra concluded by saying "that's not what is in my heart," and asked for forgiveness from her fellow board members and the community.

A group serving special needs kids and their parents in the county said that Keys-Gamarra also reached out to them to apologize.
I went out on a limb and guessed the word in question is retarded. Sure enough, a Google search with her name and the word produces a few results—although several not in relation to the incident itself, including an undated news roundup page on the FCPS website and the minutes of a Fairfax County Planning Commission Schools Committee from 2017. So, apparently, it's possible to spell out the word on official county websites, including the school's, but not in county emails or local news websites.
To be clear, Keys-Gamarra shouldn't have used that word in a public meeting. Even though she didn't use it to describe a person with a developmental disability, the word is widely considered a slur.
But is it so offensive that it can't be spelled out?
Surely, it's less offensive than the N-word. While our historical treatment of those with severe mental disabilities was pretty horrific, I don't view it as comparably socially charged.
Then there's the F-word, which most adults I know use with regularity but is nonetheless considered too vulgar for polite company.
Apparently, unbeknownst to me, there's now an R-word.
Fifty years ago, George Carlin unveiled his famous list of "Seven Words You Can Never Say on Television." While you can in fact say at least three of them on network television at this point, at least thee of them are now letter-words, including the aforementioned F-word.
There are, at most, 26 possible words that we can deem unsayable under this convention.