Everything That's Wrong with Policing in America
Rogue cops, racial profiling, tainted cases, and the lack of consequences.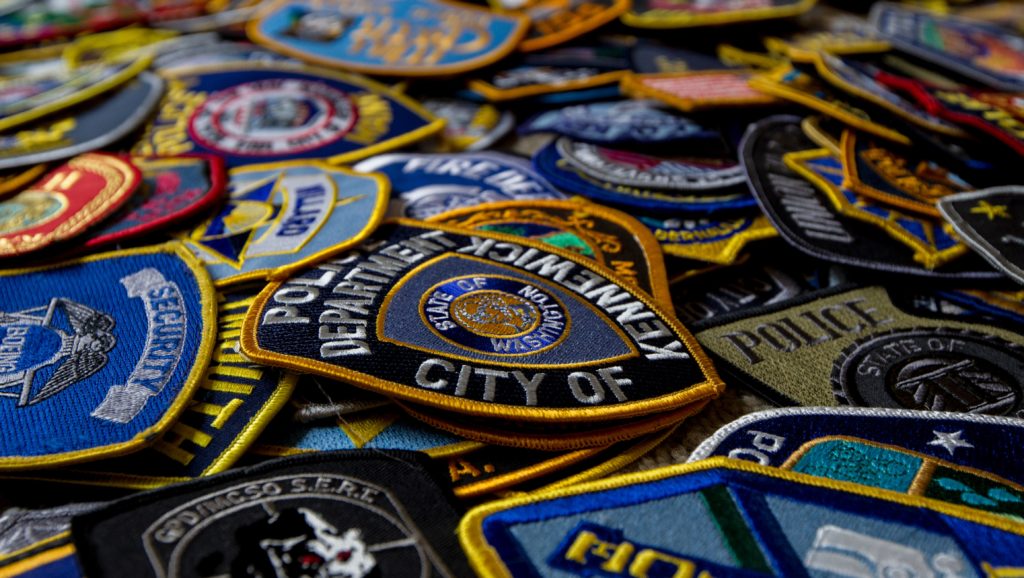 When I came across the Washington Post headline "Fairfax seeks to dismiss 400 convictions in cases brought by one officer," I was expecting a feel-good story of justice being served. Alas, it was just another story about a rogue cop that was allowed to patrol the streets for far too long.
Fairfax County prosecutors are moving to throw out more than 400 criminal convictions based on the testimony or work of a former patrol officer who is accused of stealing drugs from the police property room, planting drugs on innocent people and stopping motorists without legal basis, court filings show. In a hearing Friday, a Fairfax judge said he was inclined to vacate felony drug and gun convictions against a former D.C. firefighter and order him released from prison next week after serving nearly two years because of the actions of former officer Jonathan A. Freitag.

Fairfax police said they began investigating Freitag after receiving a tip about him in July 2019. The police department took him off the streets. Freitag, now 25, resigned in May 2020 after the FBI had joined Fairfax County in a criminal investigation of him. But even after The Washington Post first reported the allegations against Freitag in June 2020, he was hired by the Brevard County Sheriff's Office in Florida in August 2020. The Fairfax human resources department reported to Brevard that the former officer had never been "subject to disciplinary action" and "there are no disciplinary records in his file."

Freitag was fired by the Brevard County sheriff on April 1 after The Post inquired about his status there. Brevard Sheriff Wayne Ivey then sent a scathing two-page letter to interim Fairfax police chief David M. Rohrer accusing Fairfax of providing "misleading representations to our legitimate efforts to investigate" Freitag. Ivey said it was "outrageous that an individual such as Mr. Freitag, with a history of alleged misconduct at the Fairfax County Police Department, had become a member of our agency and placed in a position that may have negatively impacted our citizens due to your agency's misrepresentations."

Fairfax County's human resources department provided Freitag with a letter soon after his resignation which said, "You resigned from the position in good standing, your employment was entirely favorable and you are eligible for re-hire," and Freitag in turn submitted that to Brevard County, documents released by Brevard show. Fairfax police said that letter led Brevard to query the human resources department instead of the police department. Brevard is now investigating the cases Freitag made during his seven months there, sheriff's office spokesman Tod Goodyear said.
Freitag served on the Fairfax County, Virginia (where I've lived since 2004) force for just three years before being discovered. But what a three years it was. As reported in the above-linked June 2020 WaPo story,
When Fairfax police began an internal review of the officer, they randomly selected 40 of his traffic stops out of nearly 1,400 conducted during his three years on the street, according to the May filing in Fairfax Circuit Court. "In each one of the 40 randomly selected cases," Deputy Commonwealth's Attorney Kyle Manikas wrote, "the basis used by the officer to justify the stop, as memorialized in the police report, was untruthful."

"Moreover," Manikas added, "there appears to have been a racial component with respect to the drivers that the officer unlawfully stopped." Police and prosecutors declined to say why they thought the traffic stops had a racial component. But prosecutors said they have been dismissing the officer's pending cases.

The officer, Jonathan Freitag, 24, has not been charged with any crimes and was not formally disciplined by the department, although he was suspended without pay during its investigation, a police spokesman said. The investigation and Freitag's suspension began in September, spokesman Anthony Guglielmi said, and the investigation is continuing.
So a rookie cop was apparently allowed to patrol the streets for three years with minimal supervision. Every single stop he made was easily determined to be fraudulent. Yet, not only wasn't he charged for his crimes (surely, filing a false police report would qualify even if nothing else is provable) but he was allowed to resign from the force and given a clean bill of health so that he could go on to patrol the streets of Brevard County, Florida.
Now, I suppose it's good that Fairfax and Brevard both took him off the beat once they knew what was going on. (Although, in Brevard's case, one wonders whether they would have done so absent attention from WaPo.) But this is just an awful, awful system.
Fairfax PD is a relatively professionalized force. The starting salary is $53,969, almost exactly the median income for the county, with "an additional 5% salary step increase for every preferred qualification" such as "prior military or law enforcement training and experience, foreign language proficiency, and college degree (Associates and higher)." The screening process is about what one might expect. And, for those who aren't already Virginia-certified officers, attendance at a police academy is required.
But it's utterly bizarre that a 21-year-old is allowed to patrol and make stops without the supervision of a senior officer. That puts both the officer and the public in danger.
And I'm as big a stickler for due process and the rights of the accused as you're likely to find. But there was clearly enough reason to believe that Freitag was an unfit officer that Fairfax County owed it to any other department inquiring about Freitag's suitability to at least inform them that he had been removed from patrol for cause and that an investigation was underway.
It does look like things are getting marginally better, if too slowly:
Troubled officers leaving one department and then turning up at another has been cited by justice reform advocates as a problem with policing. There is a national database of decertified officers, and Virginia has one too, but Freitag resigned before he could be formally decertified. Beginning last month, Virginia toughened its criteria for decertification to include officers who resign for an act "that compromises an officer's credibility, integrity, honesty, or other characteristics that constitute exculpatory or impeachment evidence in a criminal case." But that law wasn't in effect when Freitag left Fairfax last year.
Beyond that, while it's great that most of the pending cases initiated by Freitag were dismissed, it's shameful that, more than a year after the flagrancy of his misconduct became apparent, they're just slowly going through the old cases. People should simply not be in prison based on a rogue cop's testimony, which should be presumptively perjurious at this point.