World Reopening Even though Pandemic is Still Raging
The lockdowns are ending and likely not coming back.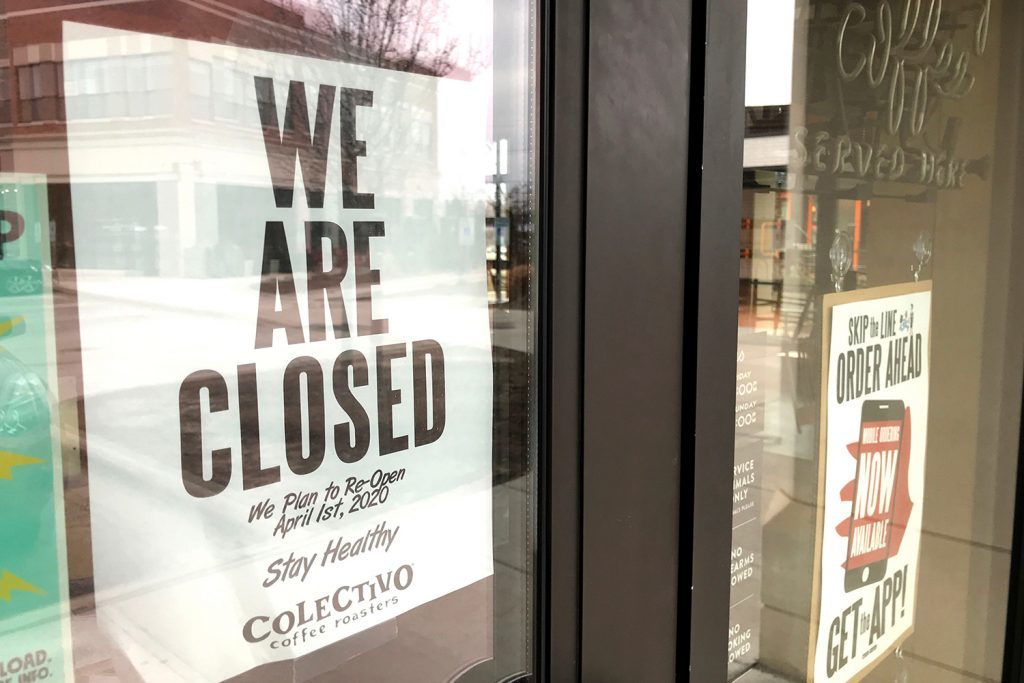 For the first time in a century, much of the world went into lockdown in response to an epic health crisis. The crisis is far from over and, indeed, there's no end in sight. But the lockdowns have ended.
Marc Santora for the New York Times ("The World Reopens, Despite Skyrocketing Coronavirus Cases"):
Two months ago, when there were roughly one million confirmed coronavirus cases and the primal politics of survival was sweeping the world, shutting down was the order of the day.

This week, the number of cases soared past seven million, with 136,000 new infections detected on Sunday alone, the highest single-day total since the pandemic began.

The order of the day? Reopening.
Granting that part of the reason for the record is that testing is more widespread, it seems counterintuitive. Nothing has really changed in terms of our ability to treat the underlying disease. Indeed, it's quite possible we haven't even reached the peak.
The initial explanation is, to say the least, unsatisfying:
Terrified after watching economies built over the course of decades hollow out in a matter of weeks, countries seem to be saying, in effect: Enough.
This is more like it:
Amid economic pain unlike anything seen in generations, there simply may not be the same political will, or even desire, to shut things down again. And while the public largely went along with restrictions (which were often not really enforceable on a wide scale, in any case), it remains to be seen if citizens would be so accommodating a second time around.
Talk of "the economy" in this situation frustrates me. It makes it seem like politicians are putting the stock market and their re-election prospects ahead of human lives. While there's doubtless some of that, including from President Trump, the fact of the matter is that most people live paycheck to paycheck and can't go on indefinitely without a job. And, while we could certainly be doing more to backstop them from the national treasury, we can't keep piling up trillions of dollars in debt month after month.
Those of us fortunate enough to be able to telework could, theoretically, go into lockdown much longer. But, with no end in sight, people are simply demanding to be allowed to take a higher degree of personal risk to go about something like a normal life.
Here in Virginia, Governor Ralph Northam has handled the crisis as well as anyone. The Commonwealth has been going through a phased re-opening, with the more densely populated and mobile DC suburbs and exurbs in Northern Virginia slightly behind the rest of the state. But we're going into Phase 2 come Friday:
Under Phase Two, the Commonwealth will maintain a Safer at Home strategy with continued recommendations for social distancing, teleworking, and requiring individuals to wear face coverings in indoor public settings. The maximum number of individuals permitted in a social gathering will increase from 10 to 50 people. All businesses should still adhere to physical distancing guidelines, frequently clean and sanitize high contact surfaces, and continue enhanced workplace safety measures.

Restaurant and beverage establishments may offer indoor dining at 50 percent occupancy, fitness centers may open indoor areas at 30 percent occupancy, and certain recreation and entertainment venues without shared equipment may open with restrictions. These venues include museums, zoos, aquariums, botanical gardens, and outdoor concert, sporting, and performing arts venues. Swimming pools may also expand operations to both indoor and outdoor exercise, diving, and swim instruction.

The current guidelines for religious services, non-essential retail, and personal grooming services will largely remain the same in Phase Two. Overnight summer camps, most indoor entertainment venues, amusement parks, fairs, and carnivals will also remain closed in Phase Two.
Northam's order begins with the premise that we're "Safer at home" and should minimize going out. But people will naturally read an order saying restaurants are allowed to open at half capacity as the state saying "It's okay to go to restaurants now."
Politically and economically, this is reasonable. The lockdowns began in March and people are tired of it. But it's not obvious to me why museums are safe but theaters aren't. Or why botanical gardens are safe but carnivals aren't. I'm persuadable that these decisions are based on solid epidemiological evidence but my instinct is that they're essentially random.
The lockdowns were initially sold on the basis of "flatten[ing] the curve." That is, we needed to slow the spread of the disease so that we didn't overwhelm the capacity of hospitals to treat patients.
Over time, the rationale shifted: we needed to be able to "test and trace" before ending the lockdowns, so that we could quickly re-isolate anyone who was infected or came into contact with those who were. We more-or-less got testing but, for whatever reason, don't have tracing.
And, now, here we are. We're pretty much opening up willy nilly, with a phasing model that seems rather random. Presumably, that's better than a full reopening simply because it allows us to see what's happening. But I agree with Santora's assessment: the public just isn't going to stand for another lockdown.
Additionally, a perverse side effect of the protests over police brutality that have swept the nation and the world the past few days is that we've had public health officials flatly say that expressing outrage over a just cause outweighs the risks of spreading the disease. While I'm inclined to agree—and, practically, there was no legitimate way to prevent people from protesting—it likely signals the end of the road for taking social distancing seriously.
But, naturally, the result of all of this will be more people getting sick. Unless we waited until there was a cure to open up, that was always going to be the case.