Yale Can't Take a Joke
A party invitation going terribly wrong.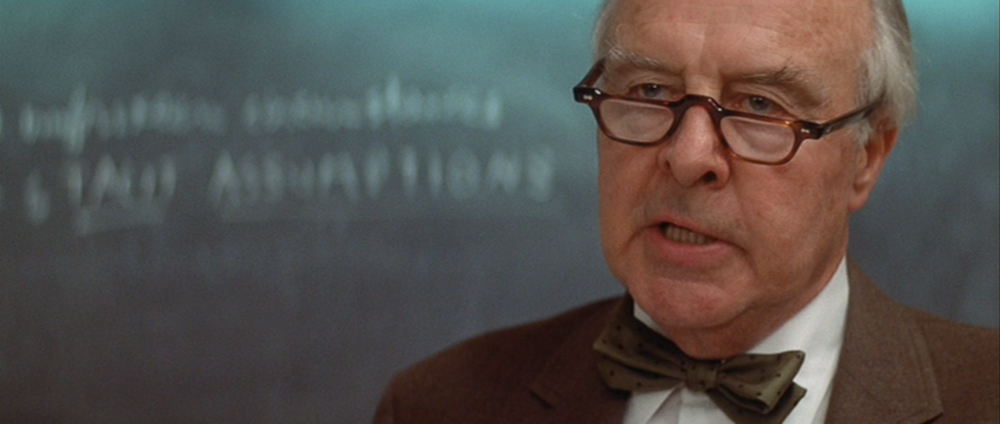 WaPo deputy editorial page editor Ruth Marcus comments on a bizarre sequence of events at Yale Law:
Last month, a second-year law student sent some classmates an invitation to a party — to celebrate Constitution Day, of all things.

The student, Trent Colbert, who has the unusual profile of belonging to both the Native American Law Students Association (NALSA) and the conservative Federalist Society, emailed: "Sup NALSA, Hope you're all still feeling social! This Friday at 7:30, we will be christening our very own (soon to be) world-renowned NALSA Trap House . . . by throwing a Constitution Day bash in collaboration with FedSoc. Planned attractions include Popeye's chicken, basic-bitch-American-themed snacks (like apple pie, etc.) . . . Hope to see you all there."
Okay. Nothing to see here. Why did this make the Post?
Alas, you probably guessed.
"Trap House," according to the Urban Dictionary, was "originally used to describe a crack house in a shady neighborhood," but "has since been abused by high school students who like to pretend they're cool by drinking their mom's beer together." A popular far-left podcast, by three White men, calls itself Chapo Trap House, without incident.

Not at Yale Law School. Within minutes, as reported by Aaron Sibarium of the Washington Free Beacon, the invitation was posted on the group chat for all 2Ls, or second-year law students, of which several asserted that the invite had racist connotations, and had encouraged students to attend in blackface.

"I guess celebrating whiteness wasn't enough," the president of the Black Law Students Association wrote in the forum. She objected to the involvement of the Federalist Society, which, she said, "has historically supported anti-Black rhetoric."
That seems like an idiotic overreaction from a second-year law student but, hey, 23-year-olds can be sensitive. That's why more seasoned folks run our institutions of higher learning. This was obviously a teachable moment for the leaders of the nation's most prestigious law school.
But what erupted on the group chat didn't stay on the group chat. All too typically, the issue was escalated to authorities and reinforced by the administrative architecture of diversity and grievance. And that's when things went off the rails.

Within 12 hours, Colbert was summoned to meet with associate law dean Ellen Cosgrove and diversity director Yaseen Eldik. There, he was told that his message had generated nine student complaints of discrimination and harassment, and was more or less instructed to apologize.
Oh, come on. For what?
Colbert secretly recorded that conversation, and another the next day, and the Free Beacon has posted them. The audio offers an unsettling insight into the hair-trigger and reflexively liberal mind-set of the educational diversity complex.

Eldik told Colbert that the email's "association with FedSoc was very triggering for students who already feel like FedSoc belongs to political affiliations that are oppressive to certain communities. That of course obviously includes the LGBTQIA community and Black communities and immigrant communities."

Sorry, but if you're triggered by the Federalist Society, you don't belong on a law school campus.

The administrators leaned on Colbert to think about "asking for forgiveness" to help "make this go away." They drafted a note that they thought would suffice, apologizing for "any harm, trauma or upset" the email caused," and adding, in language reminiscent of the Cultural Revolution, "I know I must learn more and grow. And I will actively educate myself so I can do better." Dunce cap, anyone?
So, first off—because Marcus neglects to comment on it—Colbert's secretly recording the conversation and then leaking it to the right-wing press strikes me as both shitty and obviously premeditated. While Connecticut is a one-party consent state for audio recording and he, therefore, broke no laws, the prospect of having conversations recorded and made public undermines the trust essential for the free exchange of ideas.
That said, the notion that the mere mention of the Federalist Society—presumably an approved club at the school—is somehow "triggering" for people halfway through law school is just nuts. Still, one can at least sympathize with the desire of academic administrators to want to make problems just go away.
Alas, they went beyond asking for an apology for something that required no apology.
When Colbert resisted, saying he would prefer to discuss the issue face to face with anyone who was offended, the administrators acted on their own that same night, emailing the entire second-year class. "An invitation was recently circulated containing pejorative and racist language. We condemn this in the strongest possible terms."

A conversation the next day was even more unsettling, warning of repercussions down the line. "You're a law student, and there's a bar you have to take," Eldik said, as reported by the Free Beacon. "So we think it's really important to give you a 360 view."

After the Free Beacon story broke, Yale issued a statement denying that it had any intent of disciplining Colbert or alerting bar authorities down the line. "No student is investigated or sanctioned for protected speech," the statement said.
The whole thing is nuts. A student invited other students to a party via a jokey email, people pretended to be offended by it, and school officials threatened him with repercussions. The only thing that Colbert did that was the slightest bit problematic was recording the conversation and taking it to the right-wing outrage machine. But, presumably, he did that precisely because he anticipated the absurd response from the school's leadership.
Marcus closes by citing another recent incident on the West Coast:
Every first-year law student learns in torts class about the plaintiff with the "eggshell skull" — someone who suffers a greater injury than normal and must be compensated accordingly. But in the modern world, it seems, everyone' skulls are susceptible to cracking at the slightest provocation. "Taking the worst possible reading and then twisting it to make it worse is a practice that is all too common," Colbert told me.

At Stanford Law School earlier this year, a graduating student was at risk of losing his diploma after circulating a mock announcement: "The Stanford Federalist Society presents: The Originalist Case for Inciting Insurrection."Advertisement

Some Federalist Society crybabies then filed a complaint about the invite's author with the university's Office of Community Standards for attributing "false and defamatory beliefs to persons he listed on the event flier." The investigation was dropped, but the whole episode was pretty rich, given conservatives' complaints about liberal cancel culture.

At Yale, the shoe is back on a familiar liberal foot. These students may be among the best and brightest, but they also need to do some growing up.
So, yes, some students are overly sensitive. And, shockingly, young law students might lean a wee bit on the litigious side. But, rather clearly, the issue isn't so much immature students as cowardly leadership.
One fully expects that law students, who are typically 21-25 years old, will "need to do some growing up." At places like Yale and Stanford, especially, they tend to be high academic achievers without a lot of experience outside the classroom. It's the job of the faculty and deans to provide scaffolding so that students can learn from their mistakes.
As the fictional Professor Kingsfield put it, "You teach yourselves the law, but I train your minds. You come in here with a skull full of mush; you leave thinking like a lawyer." Instead, Yale Law's administrators seem to be adding to the mush.