Zelensky's Dilemma
What happens if Ukraine can't achieve complete victory?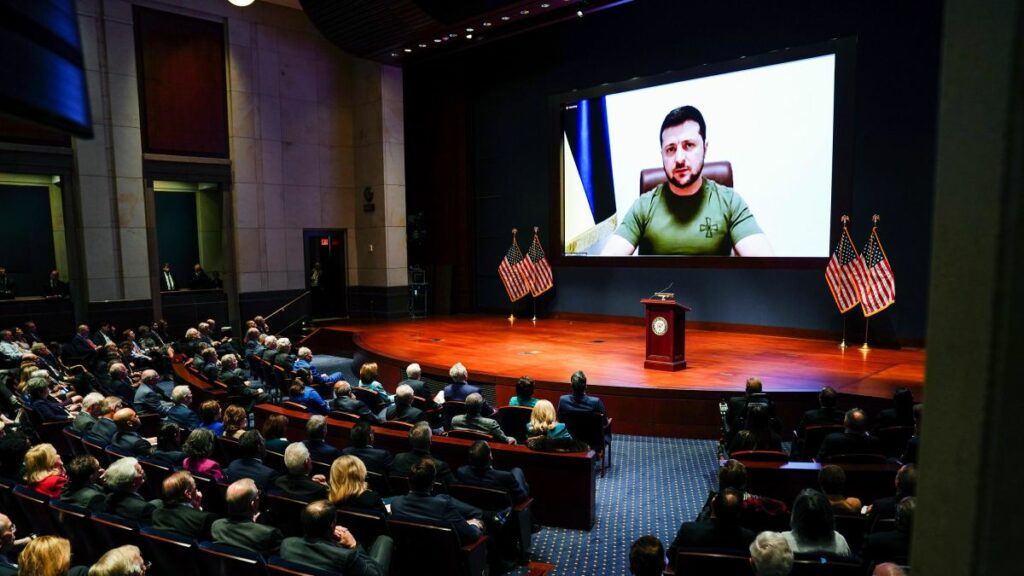 Daily Beast national security reporter Shannon Vavra argues "A Judgment Day Is Coming for Zelensky."
Ukrainian President Volodymyr Zelensky and his advisers have been arguing in recent days that they don't want to cede any territory to Russia in the ongoing war in Ukraine. And though that view is widely held in Ukraine, they could be trapping themselves in political quicksand.

Zelensky's position, which he and his advisers have repeated countless times, is well-supported throughout the country, to be sure. Ukrainians overwhelmingly don't want to give up any land to Russia—82 percent of Ukrainians are against it, according to a Kyiv International Institute of Sociology poll conducted in May.

Zelensky has said Ukrainian fighters are capable of pushing back Russian forces, and even suggested they want to push Russia back to not just pre-February 2022 bounds, but wind the clock all the way back to before Russia's incursion in 2014, as well.

But if Zelensky and his advisers have to one day confront the realities of the war and actually approach a negotiation table once more and consider—or make—territorial concessions, that could leave Zelensky on the precipice of political turmoil, according to Steven Pifer, a former U.S. ambassador to Ukraine.

"Zelensky is going to have to make some really difficult decisions between what kind of concessions to make versus protecting positions of principle, and what kind of concessions he might want to make that could be acceptable to the Ukrainian public," Pifer told The Daily Beast. "I think that's going to be a really, really hard decision if they get to a point in a negotiation."
THis is a variation of a point I've been making since Russia's invasion: given that neither side seems capable of achieving its initial war aims, the end state is not obvious.
I've mostly focused on Putin, who I don't think can sustain his position without a substantial victory. Indeed, his literal survival may well hang in the balance.
And I've worried, too, that the United States and other Western supporters may be essentially fighting a proxy war against Russia using Ukrainian soldiers. Our public stance is the same as Zelensky's: Russian forces must leave all of Ukraine, ideally also including territories they annexed prior to the most recent invasion. While a laudable goal, we have no skin in the game. Further, we may well complicate any negotiated settlement by being unwilling to lift the latest rounds of sanction on Russia short of our preferred endstate.
As to Zelensky, the issue will take care of itself. I wish him success in achieving full victory against the invaders. If, as I suspect, that's simply unachievable, Ukraine will eventually grow tired of bringing home sons and daughters in body bags in a futile effort. That's just how wars work.