10 Best Chinese Restaurants in America
David Chan has eaten at more than 6000 Chinese restaurants. He says the best are all in California and most opened in the last decade.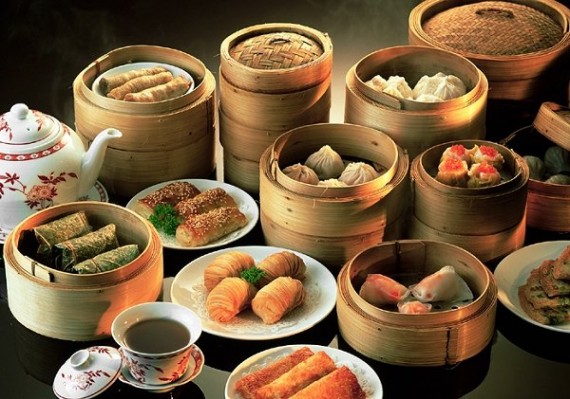 David Chan, a Los Angeles accountant and attorney, has eaten at more than 6000 Chinese restaurants. He says the best are all in California and most opened in the last decade. Click the link for the actual list, which isn't of that much interest to me since I don't live in Los Angeles. But Chan's cultural explanation is fascinating.
Ranking the 10 best Chinese restaurants in the United States is fairly easy for me. It's something I've often thought about, though I have never put pen to paper. However, I feel as though I must provide an explanation first, since I suspect the result is not what you might expect.

As you see, all 10 of the restaurants I listed are in California, most of them are in the Los Angeles area, and most of them serve Hong Kong style food. That might lead one to believe that I am biased towards restaurants in the city that I live that serve a particular cuisine.

However, that is absolutely not the case. I've been to all 50 states and eaten at 300 Chinese restaurants in New York City alone. Virtually all observers, particularly Chinese themselves, agree that the best Chinese food comes out of Hong Kong. Furthermore, the great thing about Chinese food is that it continues to evolve and improve. And most of the evolution starts in Hong Kong, where food obsession is the norm. If you look to see where in the United States you see the greatest Hong Kong influence, it's Los Angeles first and San Francisco second. (Not to say there aren't a lot of other different Chinese regional cuisines represented in our restaurants here. Many of them are very good. But few of these other regional restaurants reach the elite level.)

On the other hand, New York has relatively little Hong Kong influence, and I like to describe its Chinese food as being mired in the 1990s. Part of the issue is that while New York City does have a continuing influx of Chinese immigrants, their influx is more of the working class ilk, and heavily weighted towards Fujian province, not a culinary mecca. In contrast, more wealthy/professional Chinese settle in the Los Angeles and San Francisco areas, and they demand, and can afford, a higher quality of Chinese food.

A comment I heard the other day was even more blunt — the person said New York Chinatown food reminded him of post-World War II San Francisco Chinatown food, which is as big of an insult as it sounds.

[…]

The other fact which you may wonder about is that most of the restaurants are located in outlying suburbs rather than core city Chinatowns. Once again there is a logical explanation. American Chinatowns like New York, San Francisco and Los Angeles were established in the late 19th and early 20th centuries by immigrant villagers from rural southern China. Then for several decades the U.S. barred most Chinese from immigrating. As a result, Chinatowns and Chinese food in the U.S. stagnated. It was only when Chinese immigration to the U.S. was legalized, starting in the late 1960s, and the new immigrants from places like Hong Kong, Taiwan, Shanghai and elsewhere in China brought their food with them that Chinese food here became worthy of attention. And in large part these immigrants bypassed the old Chinatowns, especially as time went on. Consequently most Chinatown food today is not particularly good.
Now, food is a matter of taste and it's quite possible that, like most "foodies," Chan's tastes are more complex and different from my own. But it stands to reason that the best food–defined as using the best ingredients and having the most talented, innovative chefs–of any cuisine type would be in a place that draws a critical mass of young, wealthy people from that part of the world.
It's actually remarkable, too, that Chan has managed 6000-plus Chinese restaurants. Even granting that he looks to be on the tail end of middle age or perhaps a wee bit beyond, it would require eating at a different restaurant every day for 16.4 years to manage that feat. Presumably, even though he's clearly looking for novelty rather than just a quick bite, he's repeating some restaurants a lot. Not only is there a convenience factor but there's not much point in having favorites if you never go back. So, let's just say he eats a lot of Chinese food!
(There is an old joke that eating Chinese food means you'll be hungry again in an hour. While I never found that to be the case, maybe because I consume a lot more protein than carbs even when eating Chinese, I suppose it's possible that it's actually true for David Chan.)
via Ezra Klein