$4 Trillion for Dignity?
The Democrats are apparently selling their omnibus spending package the wrong way.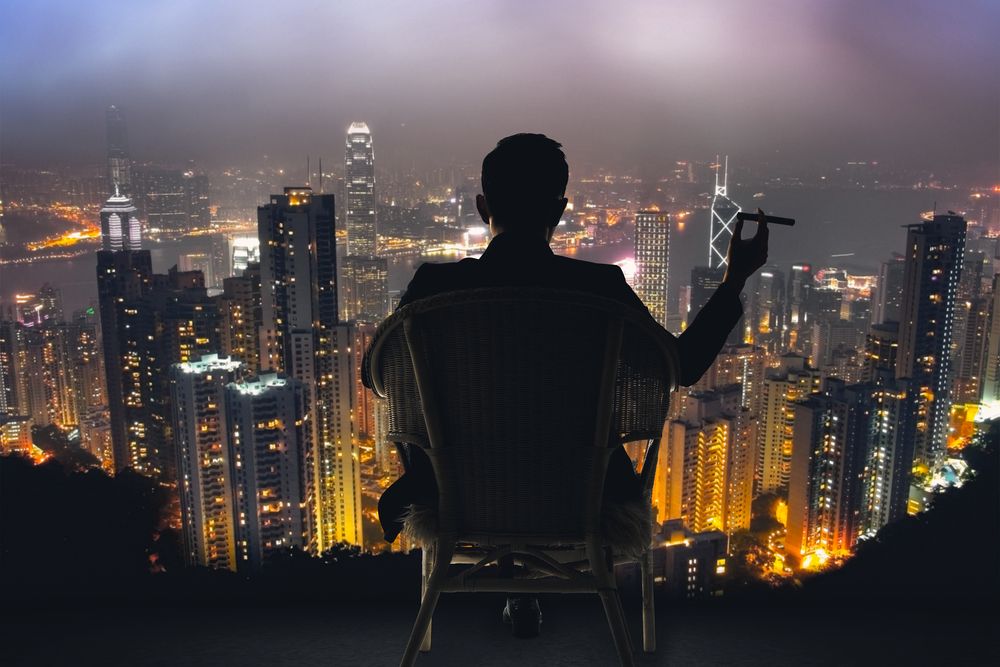 In what seems like an odd argument from the New York Times' house conservative, David Brooks explains "This Is Why We Need to Spend $4 Trillion." It begins, well, weirdly:
I've spent the last few weeks in a controlled fury — and I'm not normally a fury kind of guy. Joe Biden, Nancy Pelosi and others are trying to pass arguably the most consequential legislative package in a generation, and what did I sense in my recent travels across five states? The same thing I sense in my social media feed and on the various media "most viewed" lists.

Indifference.

Have we given up on the idea that policy can change history? Have we lost faith in our ability to reverse, or even be alarmed by, national decline? More and more I hear people accepting the idea that America is not as energetic and youthful as it used to be.
I follow the news more closely than most and, while I'm not indifferent to the package in question, I'm not particularly excited about it. Mostly because it seems highly unlikely to be passed into law. But also because, while there's much in it that I actually support, it's a hodgepodge of policy ideas that haven't been sold in a coherent way. While "Build Back Better" is a perfectly fine message, most of the money is going to things other than building and other than back.
It just doesn't conjure anything like this for me:
I can practically hear the spirits of our ancestors crying out — the ones who had a core faith that this would forever be the greatest nation on the planet, the New Jerusalem, the last best hope of earth.

My ancestors were aspiring immigrants and understood where the beating heart of the nation resided: with the working class and the middle class, the ones depicted by Willa Cather, James Agee, Ralph Ellison, or in "The Honeymooners," "The Best Years of Our Lives" and "On the Waterfront." There was a time when the phrase "the common man" was a source of pride and a high compliment.
But Brooks sees it as a cure for what ails us.
Over the past few decades there has been a redistribution of dignity — upward. From Reagan through Romney, the Republicans valorized entrepreneurs, C.E.O.s and Wall Street. The Democratic Party became dominated by the creative class, who attended competitive colleges, moved to affluent metro areas, married each other and ladled advantages onto their kids so they could leap even further ahead.

There was a bipartisan embrace of a culture of individualism, which opens up a lot of space for people with resources and social support, but means loneliness and abandonment for people without. Four years of college became the definition of the good life, which left roughly two-thirds of the country out.
That's rather typical Brooks. But the timeline makes no sense at all. The idea of college as the route to social mobility has been with us at least since the post-World War II G.I. Bill and Democrats have been dominated by the creative class who attended competitive colleges since, oh, Thomas Jefferson. (Or, if we start that party with Andrew Jackson, since James K. Polk.) And I suppose I'll have to take Brooks' word for it that loneliness and abandonment are more common among those without college degrees since I know offhand of no way to refute that.
And so came the crisis that Biden was elected to address — the poisonous combination of elite insularity and vicious populist resentment.
I thought Trump was elected to address that and Biden was elected to address Trump. But okay.
Read again Robert Kagan's foreboding Washington Post essay on how close we are to a democratic disaster. He's talking about a group of people so enraged by a lack of respect that they are willing to risk death by Covid if they get to stick a middle finger in the air against those who they think look down on them. They are willing to torch our institutions because they are so resentful against the people who run them.

The Democratic spending bills are economic packages that serve moral and cultural purposes. They should be measured by their cultural impact, not merely by some wonky analysis. In real, tangible ways, they would redistribute dignity back downward. They would support hundreds of thousands of jobs for home health care workers, child care workers, construction workers, metal workers, supply chain workers. They would ease the indignity millions of parents face having to raise their children in poverty.
So, I support the investment in social infrastructure—child care, eldercare, and the like—for a variety of reasons. Ditto the investment in more traditional infrastructure. But the notion that these programs are somehow going to bridge the cultural gap between the urban elite and the rural poor is nuts.
Look at the list of states that, according to a recent analysis of White House estimates by CNBC, could be among those getting the most money per capita from the infrastructure bill. A lot of them are places where Trumpian resentment is burning hot: Alaska, Wyoming, Montana, North and South Dakota.

Biden had it exactly right when he told a La Crosse, Wis., audience, "The jobs that are going to be created here — largely, it's going to be those for blue-collar workers, the majority of whom will not have to have a college degree to have those jobs."
But these places benefit disproportionately from pretty much any government program you can think of and yet they're also where anti-government resentment is at its highest.
After a sop to his erstwhile conservatism, Brooks waxes poetic:
In normal times I'd argue that many of the programs in these packages may be ineffective. I'm a lot more worried about debt than progressives seem to be. But we're a nation enduring a national rupture, and the most violent parts of it may still be yet to come.

These packages say to the struggling parents and the warehouse workers: I see you. Your work has dignity. You are paving your way. You are at the center of our national vision.
I'm honestly not sure that warehouse workers are actually at the center of our national vision or even should be. But I'm quite sure that they're not going to get that message from this spending package.
This is how you fortify a compelling moral identity, which is what all of us need if we're going to be able to look in the mirror with self-respect. This is the cultural transformation that good policy can sometimes achieve. Statecraft is soulcraft.
So, again, I think making it easier for people to go to work knowing that their kids and elderly parents are taken care of. But I'm skeptical, indeed, that we're handing out self-respect with these programs.
These measures would not solve our problems, obviously. In many large Western nations, there are vast tectonic forces concentrating wealth in the affluent metro areas and leaving vast swaths of the countryside behind. We don't yet know how to do the sort of regional development that reverses this trend.
We don't know how to do "development" in a way that keeps the countryside the countryside. Development into an economic powerhouse tends to require a concentration of talent. A metro area, if you will. The Internet, satellite dishes, and all the rest have made rural areas much better places to live but they're still, well, rural.
But we can make it clear that we value people's choices. For years there was almost an officially approved life: Get a B.A., move to those places where capital and jobs are congregating, even if it means leaving your community, roots and extended family.

Those were not desired or realistic options for millions of people. These packages, on the other hand, say: We support the choices you have made, in the places where you have chosen to live.

That fundamental respect is the key scarcity in America right now.
Having witnessed my parents do this, minus the BA,* and then doing it myself, beyond the BA, I'm perhaps less sympathetic to this argument than most. Preparing for the economy and then moving to where the jobs are just seems natural to me.
But, sure, there are a lot of folks whose families have lived in a given town for generations and who never want to leave. But there's little in this package that's going to transform their lives, much less make them stop resenting those who are more affluent.
_______________
*My late father ultimately got his BA eight months after I got mine. But a degree is simply less life-changing at 45.