Apparent Explosive Devices Addressed To Robert DeNiro And Joe Biden Intercepted
More explosive devices sent to prominent Trump critics, including Robert DeNiro and Joe Biden, have been located.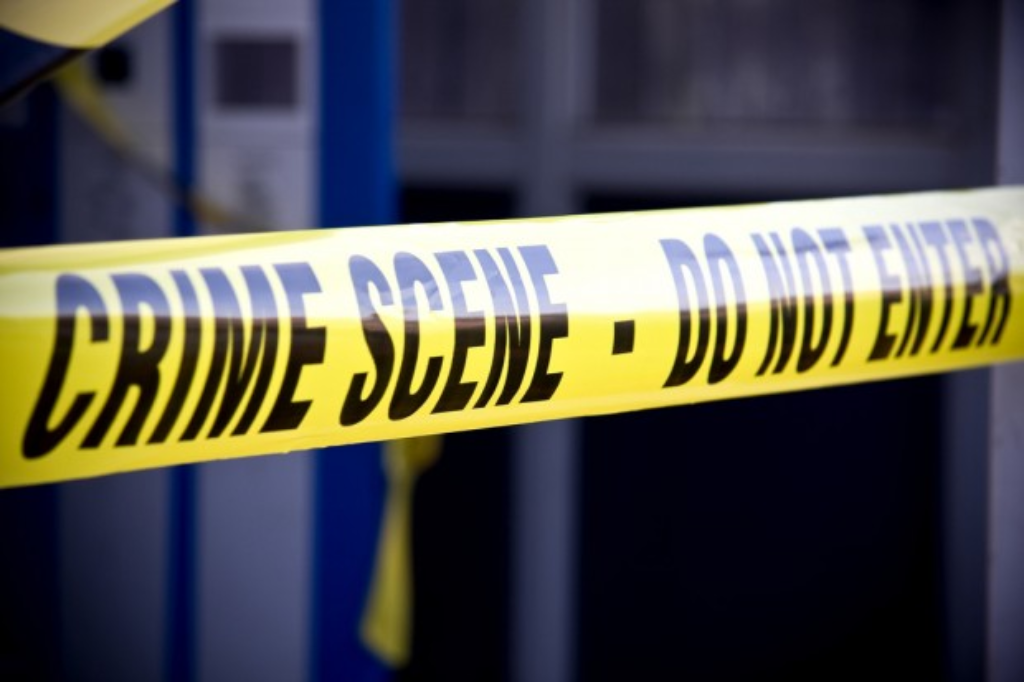 After yesterday's news of apparent pipe bombs sent to the offices of seven political and media critics of the President, this morning we learned of two more packages sent to critics of the President, beginning early this morning with reports of a package received at a building housing businesses and a restaurant owned by actor Robert DeNiro, a prominent Trump critic:
The morning after pipe bombs mailed to prominent Democrats and CNN put the country on edge and sent law enforcement officials scrambling to prevent any more packages from reaching their targets, police in New York swarmed a building in lower Manhattan after receiving reports of a suspicious package addressed to actor Robert De Niro.

The package discovered in Manhattan's Tribeca neighborhood early Thursday appeared similar to ones sent to political figures earlier this week containing homemade bombs, law enforcement officials said.

The new package was discovered around 5 a.m. by security personnel working for De Niro's film company, Tribeca Productions, according to police. A police spokesman said the parcel "was similar to explosive packages that had been publicized."

An X-ray of the package indicated a similar pipe bomb inside, and investigators suspect it was sent by the same person who sent explosives to Hillary Clinton, Barack Obama and others, a law enforcement official said.

Video from the scene showed the NYPD bomb squad removing the package in a heavily armored containment truck. It was transported to Rodman's Neck, a peninsula in the Bronx where the NYPD explodes bombs, the department said.

New York Mayor Bill de Blasio (D) urged people across the city to be on alert, and to refrain from opening suspicious packages. "Alert authorities, call 911," de Blasio said on CNN. He added that New York had "put an additional NYPD presence outside media companies across the city, outside the offices of certain elected officials."

The hunt for a serial mail bomber began late Tuesday when Secret Service personnel conducting standard mail screenings found a pipe bomb inside a plain manila envelope with a bubble-wrapped interior addressed to Clinton, the former secretary of state. A similarly packaged bomb was found hours later in mail addressed to Obama.

Neither bomb got close to its intended target, and neither contained a written message, according to law enforcement officials. But the finds led to the discovery of other undetonated devices elsewhere, including in the mailroom at CNN's New York headquarters and a district office of Rep. Debbie Wasserman Schultz (D-Fla.).

As more devices were found, a disturbing pattern emerged — the bomber or bombers appeared to be targeting prominent figures on the political left, many of whom have been targets of President Trump's incendiary rhetoric.

The first such package was discovered Monday at the New York home of George Soros, a billionaire activist known to fund pro-democracy and liberal political groups.

The package discovered at De Niro's film-production offices was addressed to directly to the actor, who publicly tangled with Trump in June.

"F— Trump," De Niro said during a profane broadside at the Tony Awards. "It's no longer down with Trump, but f— Trump."

The president counterattacked on Twitter.

…realize the economy is the best it's ever been with employment being at an all time high, and many companies pouring back into our country. Wake up Punchy!

— Donald J. Trump (@realDonaldTrump) June 13, 2018

Senate Majority Leader Mitch McConnell (R-Ky.) and other officials described the devices discovered this week as attempted acts of terrorism, and authorities cautioned that the number of bombs — and intended victims — could grow. FBI Director Christopher A. Wray issued an appeal for the public's help to catch the bomber and warned people not to touch suspicious packages.

Law enforcement officials described the devices as pipes stuffed with explosive material and wrapped in electrical wire and tape, but they provided no detail on how they would have been detonated.
As indicated, New York Police Department sources indicate that the package that was removed from DeNiro's property was identical in appearance to those that were recovered yesterday and earlier this week which were addressed to media and political figures such as former President Obama, former Secretary State Hillary Clinton, former Attorney General Eric Holder, Congresswoman Maxine Waters, who apparently was the target of two devices sent to both her Washington, D.C. and California offices, the CNN offices in New York, and financier George Soros. Shortly after the NYPD took custody of the package that was delivered to DeNiro, it was reported that a package of similar design was intercepted at a mail facility in Delaware and addressed to former Vice-President Joe Biden:
It's a new day, but the flurry of reports about suspicious packages mailed to famous people and political leaders continues.

TV stations in Philadelphia reported early Thursday that a suspicious package may have been mailed to former Vice President Joe Biden.

A police sweep of Biden's Greenville home turned up nothing on Wednesday, but on Thursday morning there was a police presence at the Quigley Boulevard post office in New Castle. Police could also be seen outside the Lancaster Avenue post office in Wilmington.

Wilmington Police said they were investigating a suspicious package in the 1500 block of Lancaster Avenue, and that Chestnut Street was shut down from North DuPont Street to North Broom Street. The post office is located at 1500 Lancaster Avenue.

Lancaster Avenue remained open.

The Secret Service directed inquiries about the Thursday morning investigation to the FBI and the Postal Service. The Postal Service said it was referring the question to the Postal Inspection Service. According to the FBI, a statement is pending from New Castle County officials on the matter.

The FBI confirmed to CNN that it was responding with other law enforcement "to a US Postal facility in Delaware."

ABC 6 reported that law enforcement sources said the package had similarities to other packages under investigation by federal authorities.

Police said Thursday morning that a suspicious package was also sent to a building in New York City that houses the Tribeca Grill, started by Robert De Niro, and his Tribeca Film Center, USA Today reported.
Authorities had apparently been searching for the package addressed to Biden since last night, and at least initially believed that it may have been misaddressed and sent to Congresswoman Debbie Wasserman-Schultz's Florida District Office since this has been the return address on all of the packages so far. It's unclear, though, if the search was motivated by information they had obtained that a package was on its way to Biden or on the assumption that he might be a target due to the pattern we have seen so far from whoever is responsible for these attempted attacks. As with the packages to Obama, Clinton, Holder, and Waters, these packages were sent through the United States Postal Service. It's unclear how the package to CNN was delivered and there have been reports that it may have been delivered via a courier even though there were stamps on the package. It is also believed that the package that was received at George Soros's home was delivered by someone rather than sent via the USPS.
As of the time I'm writing this post, this brings the grand total of packages that have been intercepted by law enforcement or received by the recipient to nine, and the fact that there were additional packages found today raises the strong possibility that there could be others out there. So far, there is no indication as to who may be behind these packages, or what their motive may be. However, the fact that, to date, all of the packages have been sent to political and media figures who have been critical of the President is quite possibly a strong indication of a potential political motivation and it isn't too far of a stretch to say that the President's own rhetoric, and that of his supporters, bears at least some of the blame for creating an environment in which someone who is likely already mentally unbalanced would take steps like this. That being said, it is still far too early in the investigation to definitively state who is responsible or why they did it. Hopefully, law enforcement will be able to break the case open quickly and bring the person or persons responsible into custody.
Update: Law enforcement has confirmed a second device addressed to Vice-President Biden was found in Wilmington, Delaware:
Law enforcement officials say a 2nd package addressed to Joe Biden has been found at a postal facility in Wilmington, Delaware, NBC's Pete Williams reports. https://t.co/3WEsPKKZAy

— Kyle Griffin (@kylegriffin1) October 25, 2018
This makes for ten devices delivered to eight different people:
George Soros
Barack Obama
Hillary Clinton
CNN (addressed to John Brennan but sent to CNN's New York office)
Eric Holder (misaddressed and intercepted at the Florida office of Rep. Debbie Wasserman-Schultz)
Rep. Maxine Water (sent to her Washington D.C. office but intercepted)
Rep. Maxine Waters (sent to her California office but intercepted)
Robert DeNiro
Joe Biden (intercepted in New Castle, DE)
Joe Biden (intercepted in Wilmington, DE)
If there are more devices out there, we'll likely know soon.
Update #2 (10/26/2018): A 56-year-old Florida man named Cesar Sayoc, who perhaps not surprisingly is a strong Trump supporter, has been arrested and charged in connection with this case.