Planes Were Apparent Target Of Yemeni Bombs
Thanks to a combination of good intelligence and fast action, it looks like the U.S. and UK avoided a serious attack on airliners last week.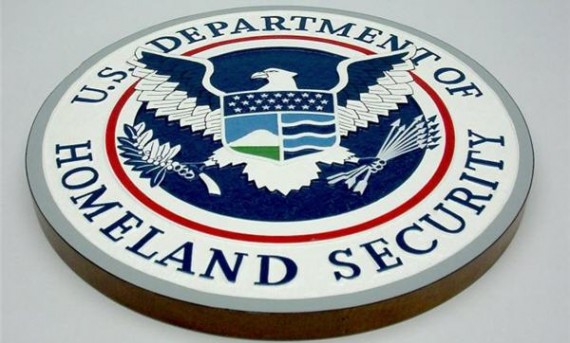 While they may have been addressed to synagogues in Chicago, it appears that the two package bombs intercepted late last week coming out of Yemen were meant to explode in flight:
The two package bombs intercepted by authorities in Britain and Dubai last week appear to have been built to detonate "in flight" and to bring down the planes carrying them, President Obama's top counterterrorism adviser said.

"At this point we, I think, would agree with the British that it looks as though they were designed to be detonated in flight," said the adviser, John Brennan, speaking Sunday on the CBS program "Face the Nation."

The assessment, combined with the revelation that one of the packages traveled on passenger flights in the Middle East, underlined just how narrowly authorities had averted a potential catastrophe. It also raised puzzling questions about why the packages, which contained bombs skillfully packed inside modified printer cartridges, were addressed to two synagogues in Chicago, a potential warning flag given that the packages originated in Yemen.

On other Sunday morning talk shows, Brennan was more circumspect about the ultimate targets of the attack. He said on the ABC program "This Week with Christiane Amanpour" that authorities have "to look very carefully at whether or not they were going to be detonated on the aircraft or they were intended for the destination, and that's where they were going to be detonated."

British officials have been more categorical. Prime Minister David Cameron said Saturday that "we believe the device was designed to go off on the aeroplane."

A U.S. counterterrorism official said that forensics work is still in its early stages on the packages and that FBI experts are involved. The preliminary conclusion that the devices were designed to detonate aboard aircraft, and not at the addresses in the Chicago area, is based in part on the fact that the parcels were not rigged to explode upon opening.

The devices employed cellphone technology, but it remains unclear why they were built that way. Among the questions authorities are asking: How and when, during a transatlantic passage, would the cellphone components have been in range to receive a signal?

"There are a whole lot of theories being kicked around about whether [they were set] on a timer, whether somebody was going to call, or another triggering mechanism would set them off," the counterterrorism official said.

With early evidence suggesting that the plot was directed by al-Qaeda's affiliate in Yemen, Brennan said U.S. officials cannot presume that there are no more package bombs circulating, even though some U.S. law enforcement officials think they have identified and cleared all packages that left Yemen at the same time as the two devices already intercepted.
Meanwhile, the BBC is reporting that the information that led to the discovery of the two devices came from a tip by an al Qaeda member:
The crucial tip-off that led to the discovery of parcel bombs on two cargo planes came from a repentant al-Qaeda member, UK officials say.

Jabr al-Faifi handed himself in to authorities in Saudi Arabia two weeks ago, the officials told the BBC.

US officials have suggested that a Saudi bombmaker is the key suspect in last week's attempt to send the parcel bombs from Yemen to the US.

(…)

Jabr al-Faifi is described as a former detainee at the US detention centre at Guantanamo Bay, Cuba.

After leaving Guantanamo he went through a rehabilitation programme in Saudi Arabia and then rejoined al-Qaeda in Yemen before turning himself in to Saudi authorities, AFP news agency reports.

He contacted Saudi government officials saying he wanted to return home and a handover was arranged through Yemen's government, interior ministry spokesman General Mansour al-Turki said.

Jabr al-Faifi is reported to be one of several former detainees from Guantanamo who were returned to Saudi Arabia for rehabilitation in December 2006.
And, The New York Times notes that the incident points out just how important it is to act quickly when there is intelligence about an imminent attack:
It was one more piece of a carefully designed and cleverly disguised plot that investigators believe was conceived by Al Qaeda's affiliate in Yemen, the group that American officials say might pose the most immediate threat to American soil.

In the middle of last week, a woman who claimed her name was Hanan al-Samawi, a 22-year-old engineering student, walked into the U.P.S. office in the upscale Hadda neighborhood of Sana, Yemen's sprawling capital city. She displayed a photocopied identification card, and dropped off a bomb hidden inside a printer cartridge with a Chicago address listed as the package's destination. A few blocks away, another package concealing a homemade bomb was dropped off at a FedEx office, also seemingly headed to Chicago.

Within days, the two packages had advanced through four countries in at least four different airplanes — two of them carrying passengers — before they were identified in Britain and Dubai after an 11th-hour tip from Saudi Arabia's intelligence service set off an international terrorism alert and a frantic hunt.

The foiling of the package plot was a significant success in an era of well-publicized intelligence breakdowns and miscommunications. It was also a sobering reminder to officials around the world that quick response to timely intelligence rules the day. Despite the billions of dollars governments have spent on elaborate airport technology to guard against terrorism threats, the packages would probably have been loaded onto planes bound for the United States, but for the Saudi tip.

The plot also points up holes in the system, particularly the security of cargo flights, that have already caused criticism abroad and are likely to rekindle new debates in the United States.

In Qatar, officials acknowledged Sunday that one of the packages had been carried on two Qatar Airways passenger planes, apparently having eluded the airline's cargo screening system. In Britain, officials were embarrassed about how long it took the authorities to identify one of the packages as a carefully concealed bomb.

American and Yemeni officials still have little hard evidence about who was involved in the thwarted attack. On Sunday officials in Yemen discovered that Ms. Samawi's identity had apparently been stolen, and that she was not the same woman who dropped off the packages. Ms. Samawi was released on bail on Sunday, and the authorities in Yemen have thus far arrested no other suspects.
If nothing else, this incident reinforces the fact that the greatest terror threat today comes now so much from a spectacular 9/11-type attacks, but from low-level, relatively inexpensive to pull off, attacks involving small groups of people. It also points out just how important actual on-the-ground intelligence, as opposed to massive military force, is in fighting the so-called War On Terror.