41 States' Higher Ed Funding Down Since 2008
Per-student investment in public colleges has not recovered from the Great Recession.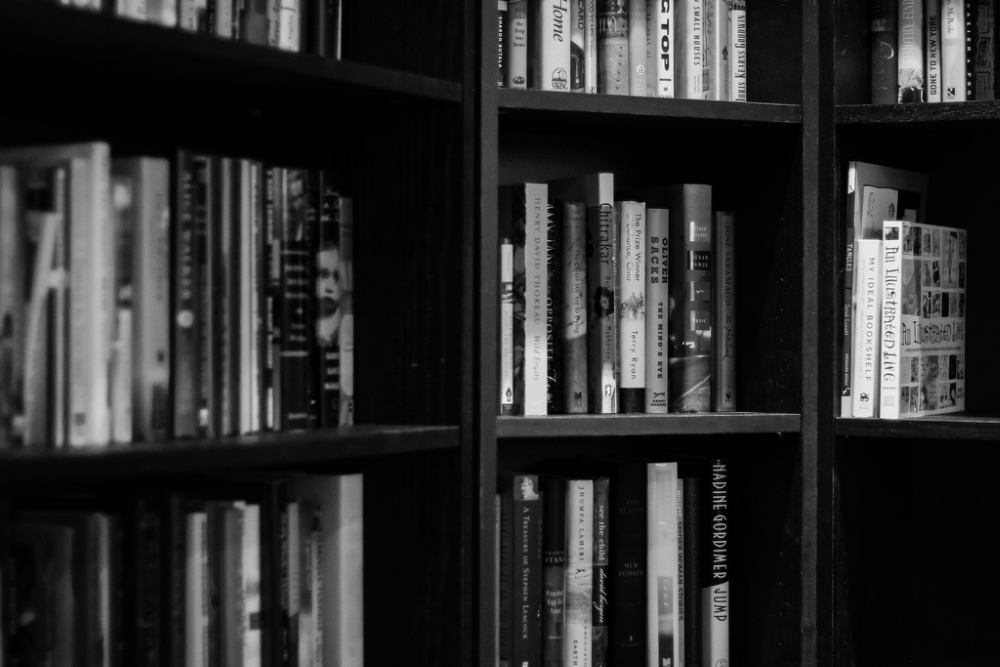 While the Great Recession has long been over, there's one key way in which we still have not recovered.
A decade after the 2008 recession, fewer than one in five states has fully recovered when it comes to per-student appropriations for higher education.


A new study finds that just nine states have bounced back from pre-recession funding levels, and another nine have yet to increase per-student funding to even the low point of the recession.

In the middle: 32 states that have higher per-student appropriations than at their low point in 2012 or 2013, but which now fund postsecondary education at a lower level than their pre-recession high of 2007 or 2008.


The findings suggest that even as many state higher education systems have marked several years of annual funding increases, recovery has been highly uneven and has largely failed to keep up with expanding enrollments over the decade.


[…]

The nine states that have recovered in per-student funding over that decade: Alaska, California, Hawaii, Illinois, New York, North Dakota, Oregon, Wisconsin and Wyoming. And even among these nine, caveats apply: in Oregon, for instance, local funding made a difference in what was otherwise flat state-level funding. In two others — Illinois and North Dakota — per-student appropriations never declined during the recession. In Illinois, that was due to the state's efforts to backfill an underfunded pension system, while in North Dakota state appropriations in 2012 were actually higher than in 2008.





Inside Higher Ed, "Partial, and Uneven, Recovery From Recession"
The accompanying chart is quite useful: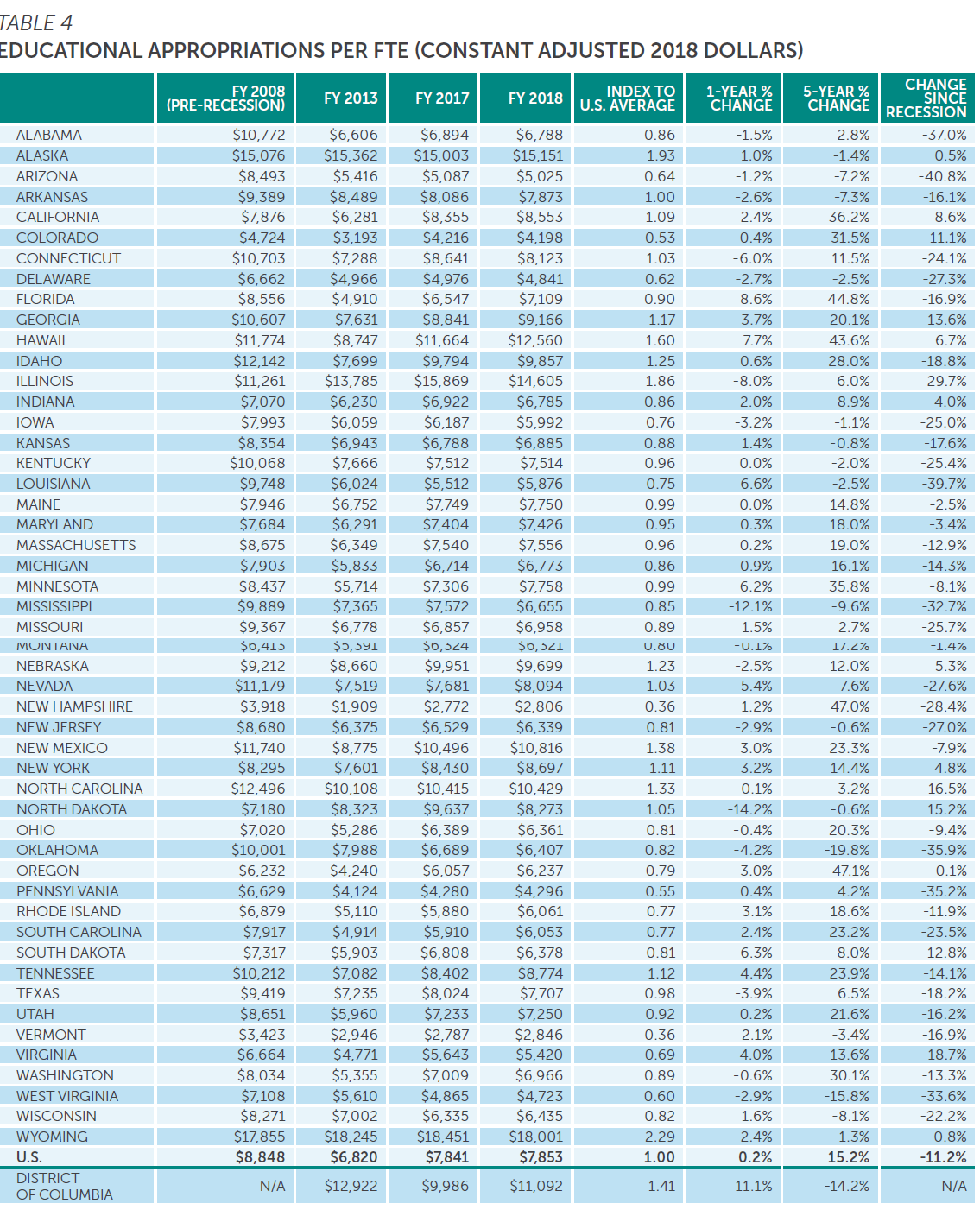 And, yes, these are in constant (2018) dollars. My former home state of Alabama, where I both completed three degrees as a student and taught as a professor (and where co-blogger Steven Taylor serves as a college dean), is down more than a third over the decade. My current home state of Virginia, which has some of the finest public universities in the country, is down nearly a fifth.
The upshot is a trend that began well before the recession continues apace:
[P]ublic higher education systems now rely more than ever on funding from students and families. More than half of states last year looked to tuition to a greater extent than they did taxpayer-supported appropriations.

In all, 27 states are now rely on tuition for more than 50 percent of their public college revenue, down from 28 last year, according to the new report.
For good and ill—and I think mostly the latter—state and local governments took the biggest hit from the Great Recession. Most have not bounced back. With education being the biggest line item in most state budgets (usually competing with prisons for that honor) it's not that surprising that we're investing less in our colleges and universities.
At the public policy level, we're both encouraging our kids to prepare for and attend college and making it much less desirable for them to do so.
Some, notably Glenn Reynolds of InstaPundit and Tennessee Law fame, have been arguing for quite some time that we're in a higher education bubble that's due to burst. We're sending more people to college than we're producing well-paying jobs that require a college education. And, with ever-increasing tuition rates, that means more and more young people are taking on massive debts from which they may not recover until they hit middle age—if ever.