70 Major Corporations File Amicus Brief Seeking Overturning Of DOMA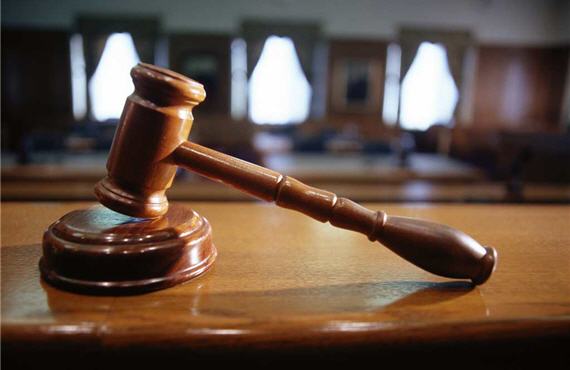 Some of America's largest and well-known businesses have gotten together and filed an amicus curaie brief in a pending lawsuit seeking to have the Defense Of Marriage Act declared unconstitutional:
Microsoft and Starbucks are among 70 corporations, financial institutions, medical centers, and other major organizations that have signed on to a friend-of-the-court brief in support of a challenge to the federal Defense of Marriage Act (DOMA).

The organizations are, or represent, major employers who argue that DOMA imposes significant administrative costs, and that it harms their ability to attract and retain talent.

"Microsoft has joined dozens of corporations, organizations and governments in support of a challenge on constitutionality grounds to the federal Defense of Marriage Act, known as DOMA," the company said in a statement. The amicus brief "points out the significant costs and administrative burdens DOMA imposes on employers as well as the ways DOMA interferes with employers' efforts to promote diversity and equal opportunity in the workplace."

The organizations — which also include Google, CBS, Time Warner Cable, Nike, and the cities of Boston, Cambridge and New York — filed the brief Thursday in the case of Commonwealth of Massachusetts vs. U.S. Department of Health and Human Services, one of two consolidated cases from Massachusetts challenging the constitutionality of DOMA.
Here's one interesting part of the brief:
Our enterprises are located in states, including the Commonwealth of Massachusetts, that recognize the marriages of our employees and colleagues to same-sex spouses. At the same time, we are subject to the federal Defense of Marriage Act ("DOMA"), which precludes federal recognition of these marriages.

This dual regime uniquely burdens amici. It puts us, as employers and enterprises, to unnecessary cost and administrative complexity, and regardless of our business or professional judgment forces us to discriminate against a class of our lawfully-married employees, upon whose welfare and morale our own success in part depends.
The brief goes on to argue that, in order to attract the best employees, the companies have to offer generous benefit packages but that, because of DOMA they are required to to investigate the gender of the spouses of our lawfully married employees and then to single out those employees with a same-sex spouse. DOMA enforces discriminatory tax treatment of spousal health care benefits." The companies also argue that DOMA imposes additional costs upon them because of the work-around they are then required to create for employees with same-sex spouses in order to ensure that they receive equal benefits to married employees with opposite sex employees. It's an interesting argument, and the presence in the brief of some of America's biggest companies is likely to draw the court's attention.
It's also likely to draw the attention of conservatives, who may be tempted to boycott these companies for taking this stance. One blogger dares them to do it:
Which companies are protesting DOMA, you ask? Starbucks. Google. Microsoft. Levi's. Nike. Time Warner Cable. Aetna. New Balance. Xerox. The list is impressive indeed, especially given how it's more or less an addendum to a much longer list, one that includes all the other enormous U.S. companies who already openly support gay rights, like Apple and Disney and Pixar, like Hershey and Coca-Cola and Dell, American Express and Mattel and even big media daddies like Time Warner, Inc. and Viacom. Et al.

Are you not furious, righteous Republican homophobe? I bet you are. I bet you're dialing your angriest, most confused buds right this moment to write letters, post barely punctuated rants to the hate forums on Free Republic, call in to Rush to demand a Tea Party-wide boycott of every single one of these sicko companies.

I mean, you can't really call yourself a true American, a real Christian and still openly wear Nikes or Levi's, use Microsoft or Google, or watch Warner Brothers movies, can you? If you really walk your anti-gay talk, well, every one of these companies should be banned from your life, right?
Provocative language indeed, but the point is valid. It's pretty much impossible to resist doing business with businesses that all of us use every single day. Let's see them try it.
Here's the brief:
Amicus Brief in Massasschusetts v. HHS et al
H/T: Andrew Sullivan