A Contrarian View Of The New Black Panther Case
One conservative argues that the "scandal" over the New Black Panther Party's alleged voter intimidation is a tempest in a teapot.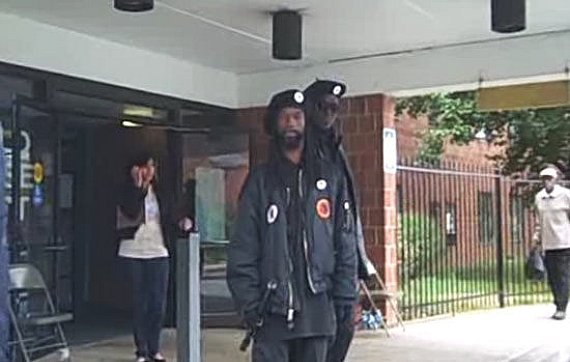 Over at National Review, Abigail Thernstrom, an AEI scholar who also happens to the Vice-Chair of the U.S. Commission on Civil Rights, tells her fellow conservatives that they are over-reacting to the supposed scandal over voter intimidation at a Philadelphia polling place:
Forget about the New Black Panther Party case; it is very small potatoes. Perhaps the Panthers should have been prosecuted under section 11 (b) of the Voting Rights Act for their actions of November 2008, but the legal standards that must be met to prove voter intimidation — the charge — are very high.

In the 45 years since the act was passed, there have been a total of three successful prosecutions. The incident involved only two Panthers at a single majority-black precinct in Philadelphia. So far — after months of hearings, testimony and investigation — no one has produced actual evidence that any voters were too scared to cast their ballots. Too much overheated rhetoric filled with insinuations and unsubstantiated charges has been devoted to this case.

A number of conservatives have charged that the Philadelphia Black Panther decision demonstrates that attorneys in the Civil Rights Division have racial double standards. How many attorneys in what positions? A pervasive culture that affected the handling of this case? No direct quotations or other evidence substantiate the charge.

Thomas Perez, the assistant attorney general for civil rights, makes a perfectly plausible argument: Different lawyers read this barely litigated statutory provision differently. It happens all the time, especially when administrations change in the middle of litigation. Democrats and Republicans seldom agree on how best to enforce civil-rights statutes; this is not the first instance of a war between Left and Right within the Civil Rights Division.

The two Panthers have been described as "armed" — which suggests guns. One of them was carrying a billy club, and it is alleged that his repeated slapping of the club against his palm constituted brandishing it in a menacing way. They have also been described as wearing "jackboots," but the boots were no different from a pair my husband owns.

A disaffected former Justice Department attorney has written: "We had indications that polling-place thugs were deployed elsewhere." "Indications"? Again, evidence has yet to be offered.

Get a grip, folks. The New Black Panther Party is a lunatic fringe group that is clearly into racial theater of minor importance. It may dream of a large-scale effort to suppress voting — like the Socialist Workers Party dreams of a national campaign to demonstrate its position as the vanguard of the proletariat. But the Panthers have not realized their dream even on a small scale. This case is a one-off.
Moreover, as others have pointed out, the district at which these two members of the NBPP were filmed was a majority black district that had gone overwhelmingly for John Kerry in 2004. If these two guys were really interested in intimidating white voters in the Philadelphia metro area rather than engaging in street theater, they would've shown up at a polling place in King of Prussia or Bensalem, not one in the inner-city at which, conveniently a guy with a video camera had shown up.
As I noted in an earlier post, there's no evidence that any actual voters were intimidated by these two men, or even that their "protest" lasted longer than the amount of time that the camera crew was there filming them. In fact, judging from this video, it seems clear to me that these two guys were playing for the cameras:
Back on Election Day 2008 when this story was breaking, Politico's Ben Smith said this:
I'd been a bit skeptical of the reports that the Black Panthers were out intimidating voters on Obama's behalf, largely because the precinct is in the city's northern 14th Ward, which went (.pdf) overwhelmingly — more than 95% — for John Kerry in 2004. You don't typically intimidate your own voters.

But a reader sends over a link to clinch the deal: The Panther in question appears to be one King Shamir Shabazz — and he's no Obama supporter.

"[Obama] is a puppet on a string. I don't support no black man running for white politics. I will not vote for who will be the next slavemaster," he told the Philadelphia Daily News a few days ago, one of the least crazy things he said amid some straightforwardly racist riffs.

(…)

So what was he doing there with his nightstick? Trying to intimidate Obama voters? Just hanging around? There isn't actually any evidence that he tried to chase away any of the ward's (overwhelmingly black) voters.
In other words, street theater, just as Thernstrom described it.
As for the alleged "scandal" related to the dropping of the civil claim against the NBPP, it is worth noting that there is reason to doubt the credibility of J. Christian Adams, the former DOJ attorney who has become the darling of Fox News and the conservative talk show circuit. More importantly, though, Thernstrom makes a persuasive case that this whole issue is much ado about very, very little.
H/T to commenter Sam in his comment to this post for the link to Thernstrom's NRO article.