"New Black Panther Party" Panic Returns
It's time to panic over anonymous guys in Philadelphia again, at least if you work at Fox News Channel.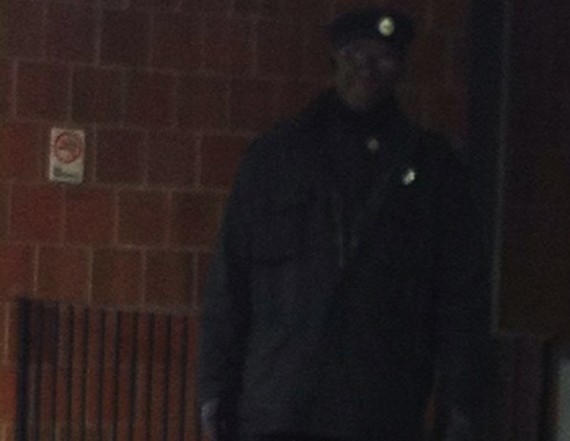 Four years ago, and for pretty much all of the following four years, many on the right found themselves obsessed with a couple of  guys who showed up at a polling place in Philadelphia saying they were members of something called the "New Black Panther Party" and strutting around in an "intimidating" manner for a conveniently located camera from the local Fox affiliate. The incident led to a complaint to the Department of Justice and the U.S. Commission on Civil Rights, but never resulted in any criminal charges because the Bush-controlled Justice Departmentdecided in December 2008 that there was no criminal case. That didn't stop many on the right from finding a purported scandal, though.  The matter eventually made its way to the U.S. Commission on Civil Rights where Abigail Thernstrom, a Republican member of the Commission, called the case "small potatoes" while others on the right attempted to turn it into a huge scandal. Eventually,  a final report was issued by the DOJ and it turns out that the whole story really was much ado about nothing
But, it's Election Day, and Fox News is once again all over the case:
A member of the New Black Panther Party who was charged with voter intimidation in the 2008 election for standing outside a Philadelphia polling site was back Tuesday morning – in an official capacity.

Jerry Jackson, who was charged in the 2008 case along with Minister King Samir Shabazz, but later saw charges dropped by the Department of Justice, was seen early Tuesday outside a North Philadelphia voting site wearing the group's trademark black beret, combat-style uniform and heavy boots. Fox News confirmed he is a designated poll watcher.

"No comment," Jackson said when approached by a reporter at 1221 Fairmount Ave., in the city's 14th Ward, where he lurked on Election Day in 2008.

One voter who didn't mind Jackson's presence was Robin Spriggs, 50.

"We need it," she said. "It doesn't matter the color, the creed or anything like that. They protect everyone."

There were also reports of New Black Panther Party members at polling sites in Cleveland, Ohio, where they have also maintained a presence at early voting sites. Critics complain that they are an intimidating presence and could discourage white voters, who may be more likely to vote Republican, from entering polling sites.

Unlike in the 2008 election, members of the organization labeled as a hate group by the Southern Poverty Law Center were not wielding billy clubs or forming clusters. In 2008, members of the New Black Panthers wore black paramilitary garb and stood in front of the doors leading to a polling place in Philadelphia. In that case, the Department of Justice later narrowed the charges against Minister King Shabazz and dismissed the charges against the party and Jackson
Here's video of the people at Fox & Friends:
As if that weren't enough, last week group of retired Navy SEALs said they had decided to take it upon themselves to confront these guys:
Call them "Seal Team November 6." Special operations veterans, including former Navy Seals, Delta Force will be called back into action on Election Day to make certain there's no voter intimidation at the polls.

Philadelphia is a prime target.

Former Navy Captain Benjamin Brink is leading the operation. "The nation saw the video of members of the Black Panthers in Philadelphia intimidating people trying to vote in 2008," Brink told me when I interviewed him during my radio show on IQ 106.9. "We are going to try and make certain that nothing like that happens this year."

Brink claims to have over a hundred former Army Rangers, Navy Seal, Delta Force, Green Berets and others who have volunteered for duty. The idea of Navy Seals and Black Panthers getting into it at a Philly polling site gives a whole new incentive for casting a ballot. "Our guys aren't easily intimidated," adds Brink.

Don't let the bravado fool you. The mission, according to the Captain, is to observe and report, not to engage. "We are going to watch for intimidation, videotape it, if possible, and report it to the proper authorities."
Yea, this is going to end well.
David Weigel comments:
Very few of the people who hyperventilate about this story have been to the polling place and check out its vote. I have. The precinct, located in a retirement home, gave 596 votes to Barack Obama in 2008. It gave 13 votes to John McCain. Four years earlier, it had given 24 votes to George W. Bush. It's a heavily black, Democratic area, which is why — four years after the first Fox freakout — no one has ever emerged to say he or she wanted to vote but was suppressed by the Panthers. And hell, in 2008, the Panthers had nightsticks. There's one guy now, armed with nothing.
Let's be serious about this. One month ago, a court struck down part of Pennsylvania's voter ID law. Voters in the state do not have to show ID, though poll workers may ask for it. Since then, the state has continued to run ads that tell voters to come to polls with ID……

But it's boring to talk about a bogus campaign to complicate the vote in the entire state. It's exciting to show a scary-looking black dude on TV, and imply to the Fox News viewer that another scary trooper — maybe a UN worker! — is laying in wait at his polling place.
Precisely. There is absolutely nothing serious about this story, and it's quite obvious that these "New Black Panther Party" people are as much engaged in street theater for the cameras as anything else. I don't find it surprising at all that they showed up at the same polling place that they showed up at the same polling place they did four years ago. They knew it was likely that a Fox camera would be there again, heck for all I know they may have tipped Fox off that they would be there. This gives them their 15 minutes of fame and it gives Fox News an entire day to talk about a scary looking black guy.