A Coup Plotted in PowerPoint
They took notes on a criminal fucking conspiracy.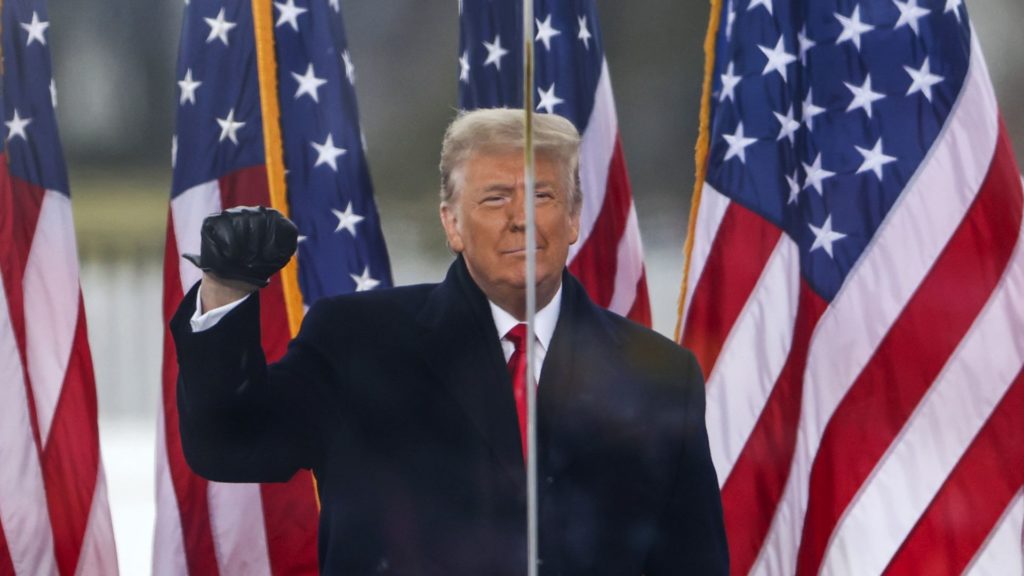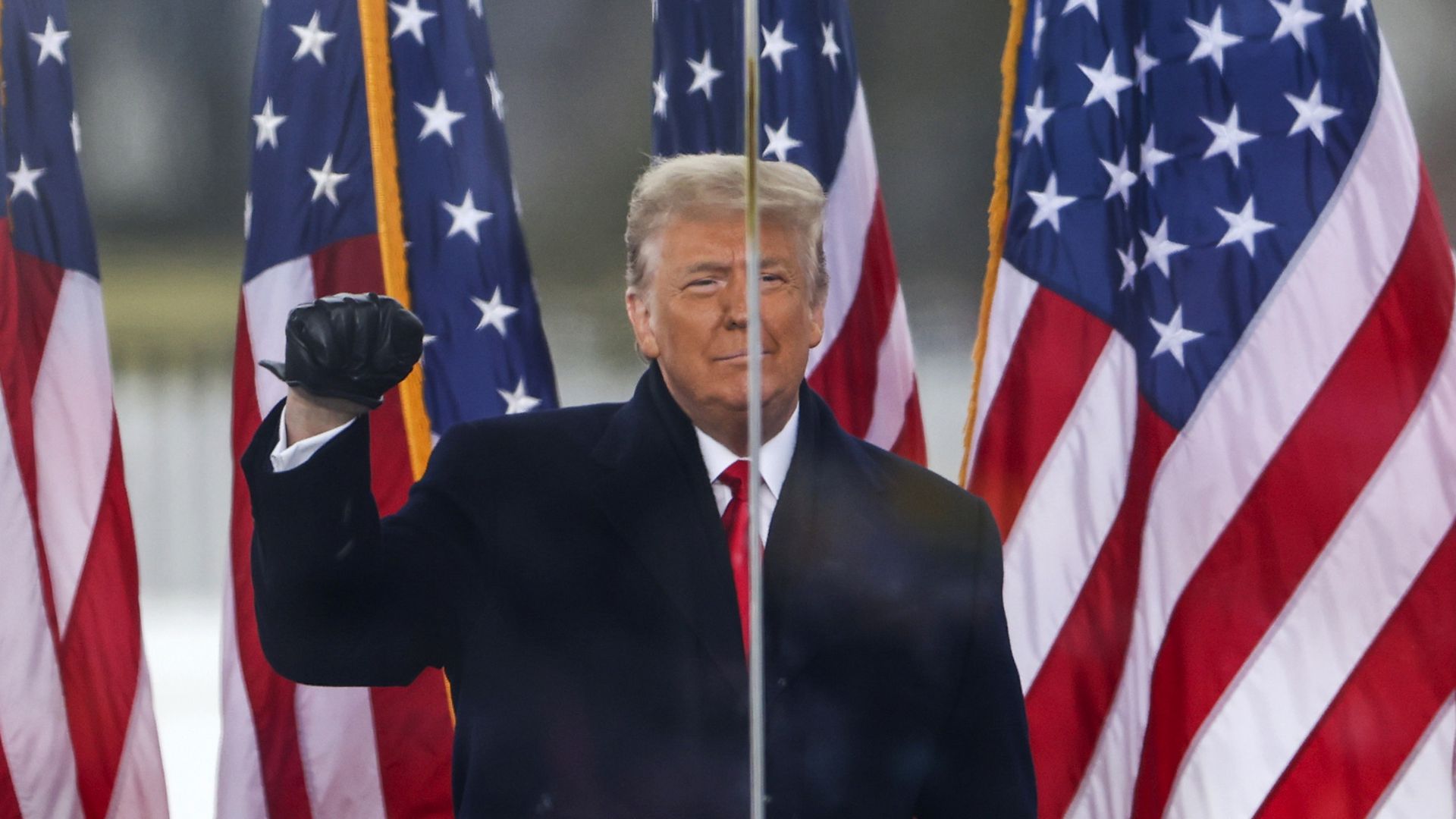 Rolling Stone ("Trump's White House Passed Around a PowerPoint on How to End American Democracy"):
The House Select Committee to Investigate the Jan. 6 Attack on the Capitol on Thursday released slides from a PowerPoint calling for former President Trump to declare a national security emergency in order to delay the certification of the results of the 2020 election. The presentation, headlined was referred to in an email provided to the committee by Mark Meadows, the former White House chief of staff who's had a rough couple of weeks, to say the least.

The revelation is the latest piece of evidence that Trump and his inner circle, including his allies in Congress, were very actively and very aggressively trying to overturn the results of the election, which Trump lost handily.

The PowerPoint presentation, which spanned 38 pages and was titled "Election fraud, Foreign Interference & Options for 6 JAN," was part of an email sent on Jan. 5, the day before the attack on the Capitol. The email pertained to a briefing that was to be provided "on the hill." Hugo Lowell of The Guardian tweeted slides from the presentation on Thursday detailing a conspiracy theory-laden plan for Vice President Pence to install Republican electors in states "where fraud occurred," and for Trump to declare a national emergency and for all electronic voting to be rendered invalid, citing foreign "control" of electronic voting systems.

In the 13 months since the election, no evidence has emerged that foreign entities influenced the election, or that any significant fraud occurred.

The release of the PowerPoint slides laying out options to overthrow democracy comes a day after the committee noted in a letter that Meadows had provided text messages in which he discussed a "highly controversial" plan to overturn the election results by appointing alternate electors in certain states. "I love it," Meadows replied to the idea, which was sent to him by a lawmaker. Meadows discussed the same plan, which was described as a "direct and collateral attack," in a separate email. The letter referenced the PowerPoint presentation, as well, but did not provide details of its contents.
I haven't seen the full PowerPoint. These two slides, possibly first circulated by Guardian congressional reporter Hugo Lowell, are the only ones I've seen anywhere: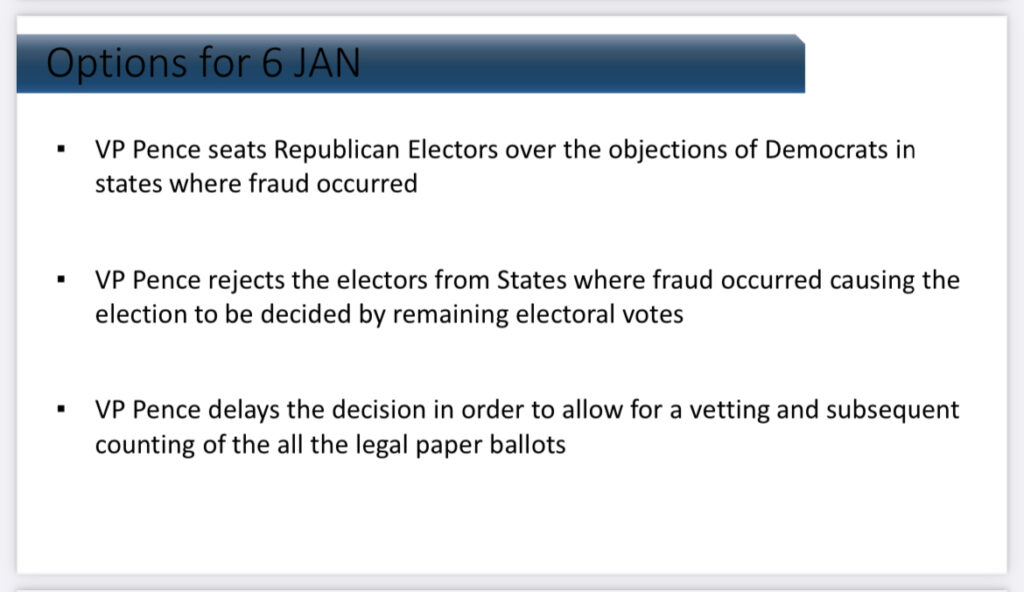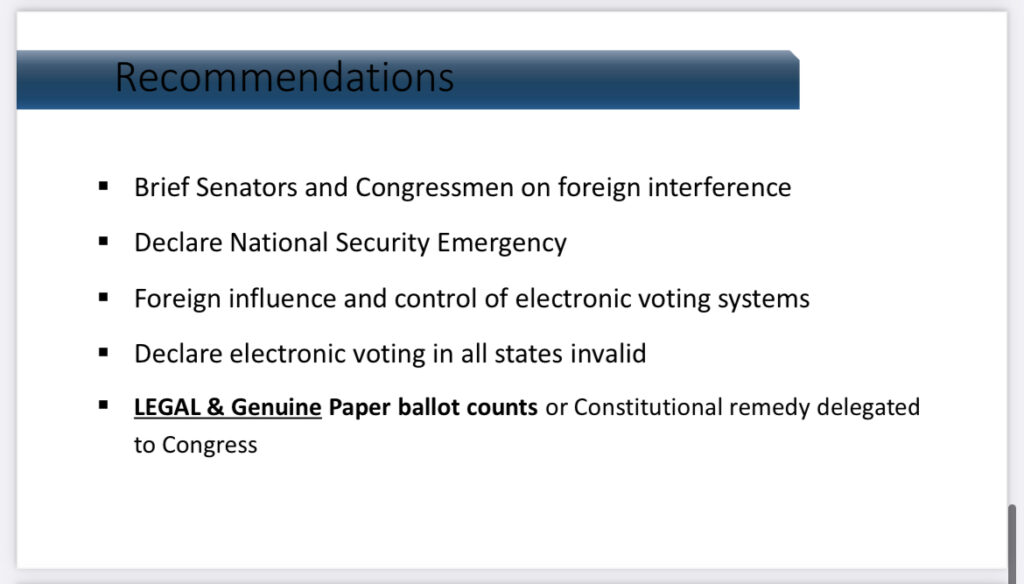 This doesn't necessarily shed new light on the Capitol riots, the ostensible aim of the hearings. They may not even be new news in terms of the various actions the administration was considering to overturn the election results. The rumors have been steady and we knew a lot of this before January 6th.
Certainly, though, we see here how determined and methodical the effort was. This was more than the rantings of a lunatic President being humored by a hapless staff.
UPDATE: Matt Bernius located a full version of the slide deck and pointed me to it in the comments below. I've embedded it here for posterity: