A Handy Dandy Guide To Refuting Every Argument Made By A Birther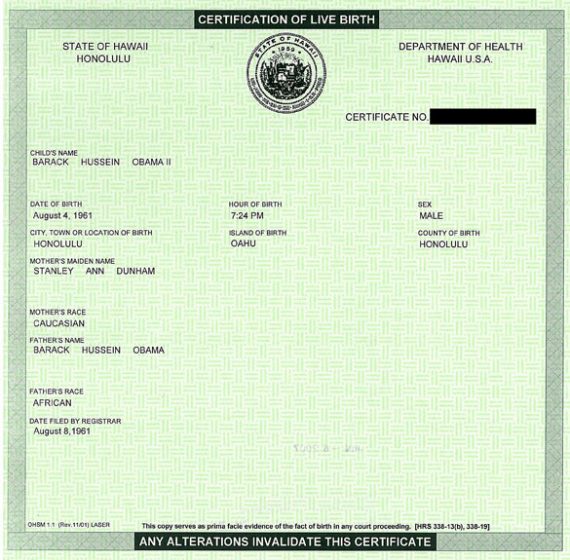 Since Donald Trump has brought the whole birther issue back into the mainstream, I figured it would be useful to note that back in 2009 Salon Magazine has put together this one-stop guide to refuting all of the major arguments made by the birthers, including:
Myth 1: Obama wasn't born in the U.S.
Myth 2: Obama can't be president because his father was a British citizen
Myth 3: A Kenyan birth certificate for Obama, showing he was born in Mombasa, has been discovered
Myth 4: Obama's grandmother said he was born in Kenya
Myth 5: Hawaii allows parents to get birth certificates for their foreign-born children
Myth 6: Obama traveled to Pakistan using an Indonesian passport
Myth 7: Obama hasn't released his birth certificate
Myth 8: If Obama would just release his birth certificate, he could end all this
Check it out the next time you're tempted to think that the birthers make even a scintilla of sense. And perhaps someone should print it out and send a copy to Trump Tower.