A Quick Comment on Presidential Power
The pressure and expectations of a king, but with considerably less power.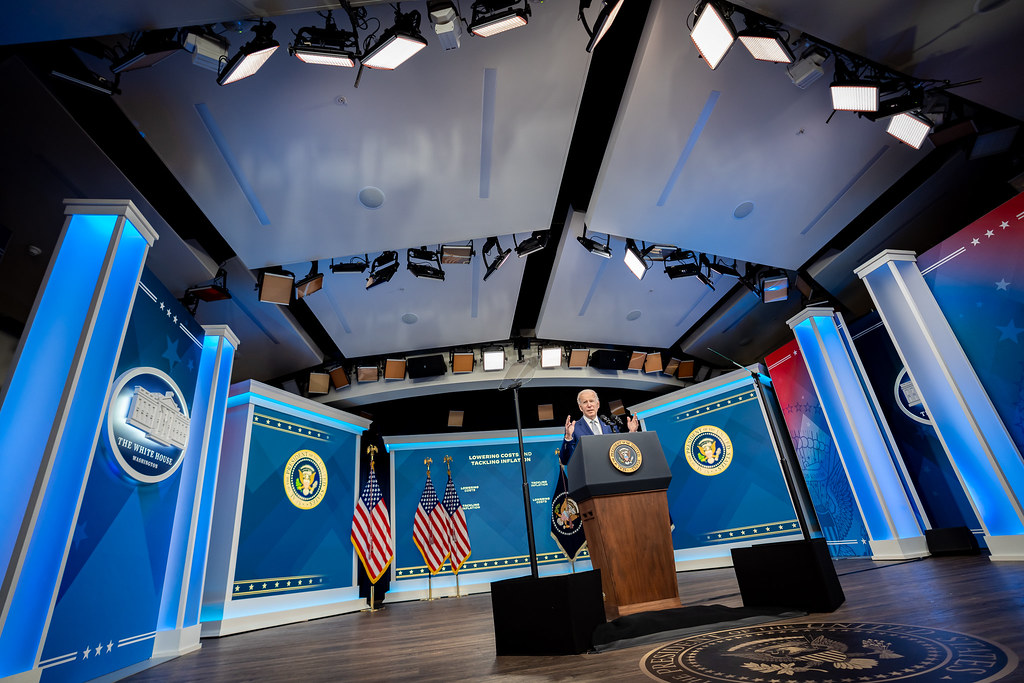 James Joyner's run-down on the recent spate of articles* about concerns about management within the White House sparks a few thoughts.
I think there are real issues that may be of concern, including Biden's age and some issues linked to his management style (e.g., does he snap at people? does he take too much time deliberating?), but overall I think the problem we are seeing here is the presidency itself and, more broadly, the structure of our system. (And, really, these articles just all feel cliched and amplified by obvious issues, such as gas prices, mass shootings, the war in Ukraine, SCOTUS rulings, and the like).
Separated powers means that the president's ability to act is limited, by definition. This is made worse by the structural design of the US Congress, which contributes to inaction on their part. Nonetheless, people want the president to be a king of some sort. The system so focuses our attention on the presidency (which is, after all, easier than trying to remember how Congress is supposed to work) and, by golly, we want him to do something! When the faux king is unable to do magic (he is supposed to be a wizard, too, dontcha know) then we get made about that, too.
Never mind that the president's ability to do anything about gas prices, inflation in general, or abortion is pretty much zero.
And now is a good time to remind us all that the parties are weak (with the clearest manifestation of this being Sinema and Machin) and the power of the vote is blunted by non-competitive House seats and an unrepresentative Senate.
All of this is part of the deficit of representations that is my bedrock critique of the US government: there is no effective feedback loop within our politics, and this creates massive public frustration. This frustration is then focused on the president.
By the way: if anyone is still looking to understand why it is that first-term presidents almost always see their parties lose big at the mid-terms, this is why. It ends up that electing a new Magic President doesn't mean that All the Things will be passed and so the support wanes for the occupant of the White House and his party. The cycle is almost a natural force of politics (and why, if the goal is governing, a two-year legislative cycle is a bad idea).
Indeed, as it pertains to the two-year cycle, that means that the whole of the House has been worried about re-nomination since the end of last year, give or take (and if they have been re-nominated at this point, it means most of them are guaranteed re-election in November, so what's the big deal about, you know, governing?).
Further, and more concerningly, the above pressures drive us towards authoritarianism. If people already have overly-high expectations of the chief executive, and if the legislature is incapable of acting, then people will increasingly expect the executive to overstep its boundaries. These pressures erode the guardrails of elected government and invite politicians to claim that they "alone can fix it."
---
*I started to read the CNN one yesterday, but when it started out with Debra Messing, I just quit.