A SCOTUS Thought
A direct (albeit a tad snarky) statement on what reform we need.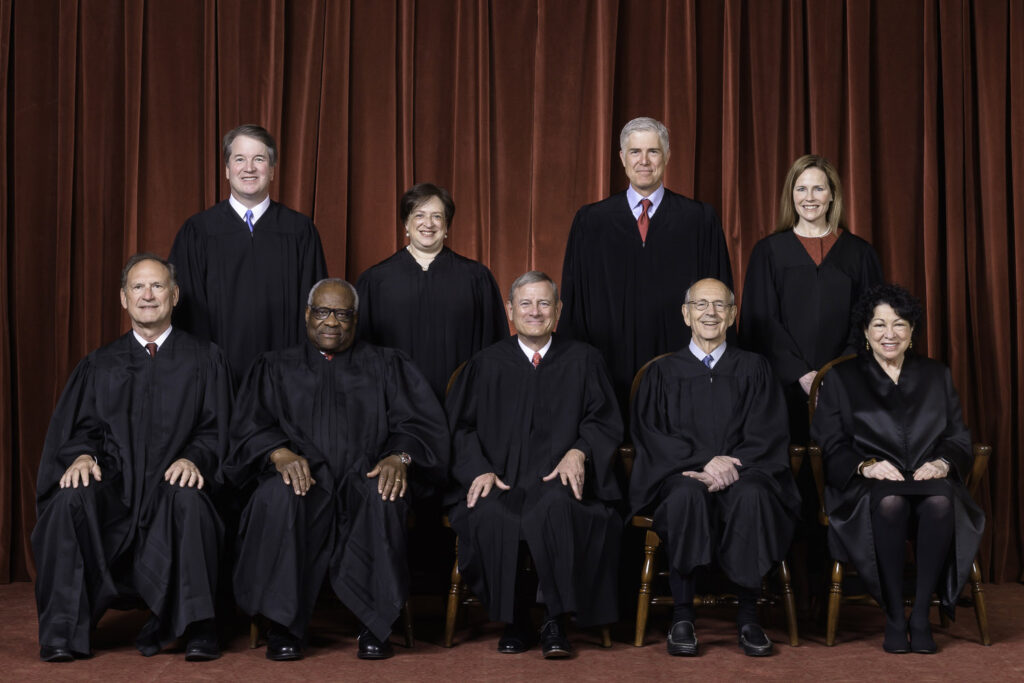 How about this: eighteen-year terms on the Court, with a vacancy every two years. Every president gets two appointments per term. This would create a far more direct connection to elections and would also diminish the current stakes at confirmation hearings (given that current appointments can change the Court for decades).
Couple this with a robust ethic code that severely curtails gifts even (especially, perhaps) from "close friends." Further, there would need to be significant curtailments on the kinds of jobs spouses can have during this period. Call it a reasonable swap for having that much power. Once you are off the court, are your billionaire buddies still want to take you on fancy trips you can know that, yes, they really, really like you. Likewise, your spouse can cash in as they see fit knowing that it is their own talents bringing in the bacon.
Recognizing the difficulties getting to the above, it is simply what we need.
If anything, it will alleviate the need for Justices to have to rationalize getting to live the lifestyles of the rich and famous and/or rationalize the lack of recusals.
Let me stress that there is nothing wrong with insisting that having as much power as SCOTUS Justices have that it is reasonable to ask for certain accommodations. After all, it is not like they are being drafted. They can always say no if the terms are too steep. They are neither demigods nor philosopher-kings. They are public servants, but at least some of them have forgotten this fact.