Afghanistan War's Chaotic Ending
After 20 years, the conflict closes much as it began.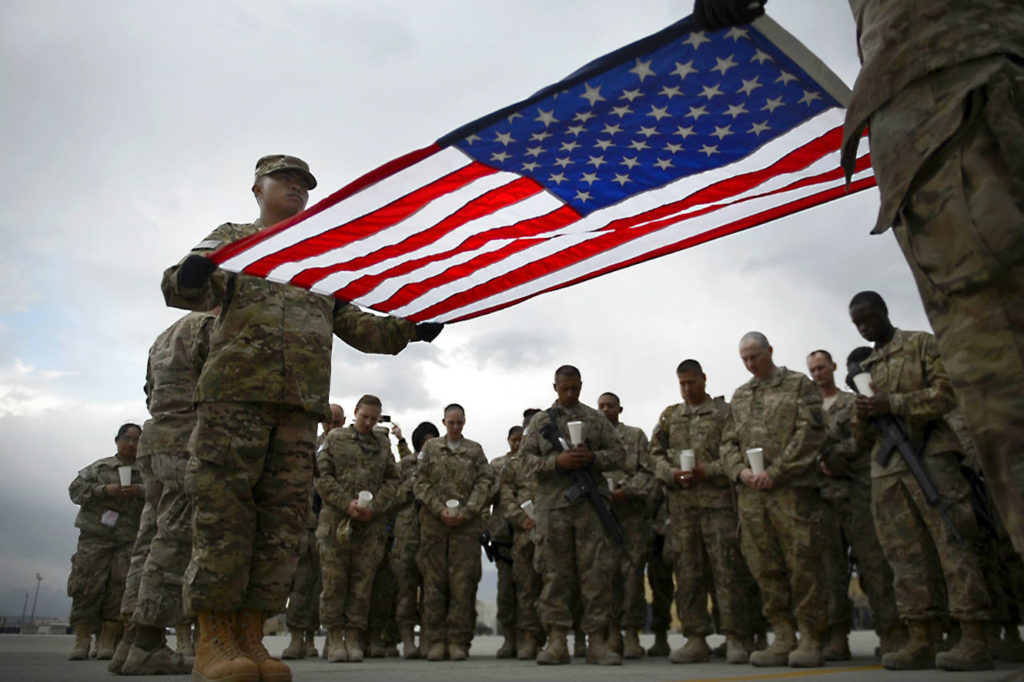 The twists and turns in David Zucchino's NYT report "U.S. Conducts Drone Strike in Kabul and Winds Down Airlift as Deadline Nears" are something else:
A U.S. drone strike on Sunday destroyed an explosives-laden vehicle that the Pentagon said posed an imminent threat to Afghanistan's main airport, as the massive airlift of Afghans fleeing Taliban rule shut down just two days before the scheduled final withdrawal of American forces.

Afghans said the drone strike killed as many as nine civilians, including children, and the U.S. military said it was investigating the assertions.

The U.S.-led coalition told Afghans awaiting transport out of the country that for them the airlift was over. "We regret to inform you that international military evacuations from Kabul airport have ended," it said in a text message sent late Saturday night, "and we are no longer able to call anyone forward for evacuation flights."

The airlift has flown more than 117,000 people out of the country since Aug. 14, most of them Afghans, and some Afghans may already be in the airport waiting for flights, but it is leaving untold thousands behind. The desperate, dangerous scramble to reach Kabul's international airport and the deadly attack there last Thursday by an Islamic State branch have defined the chaotic and bloody end to America's longest war.

The U.S. military rushed to fly its remaining service members and equipment from the airport, its last outpost in Afghanistan, ahead of the Tuesday deadline set by President Biden to close out a war that began after the Sept. 11 attacks in 2001. Britain, which has played the second-largest role among NATO forces in Afghanistan, withdrew its last troops on Sunday.

For Americans and their allies, the final days in Afghanistan continue to be among the most perilous and uncertain. For several days U.S. officials have cited "specific, credible threats" of impending attacks, and the Pentagon has stopped publicly stating the declining number of troops at the airport for security reasons.

Afghans have lived for nearly 20 years under an American security umbrella that held out the promise of a better future and allowed for a more modern society connected to the rest of the world. With the return of the Taliban, that dream has died and an uncertain future beckons, especially for women and girls, who were brutally oppressed under the Taliban a generation ago.
It almost perfectly encapsulates the entire conflict. A necessary response to a terrorist attack both prevents another one and kills untold innocents. A heroic effort saves a massive number of people and leaves behind many more. Hopes raised and dashed.