Alabama Man Who Spent 36 Years In Jail For Stealing $50.75 Finally Released
From the State of Alabama we get a perfect example of the reason why, at times, the law is an ass.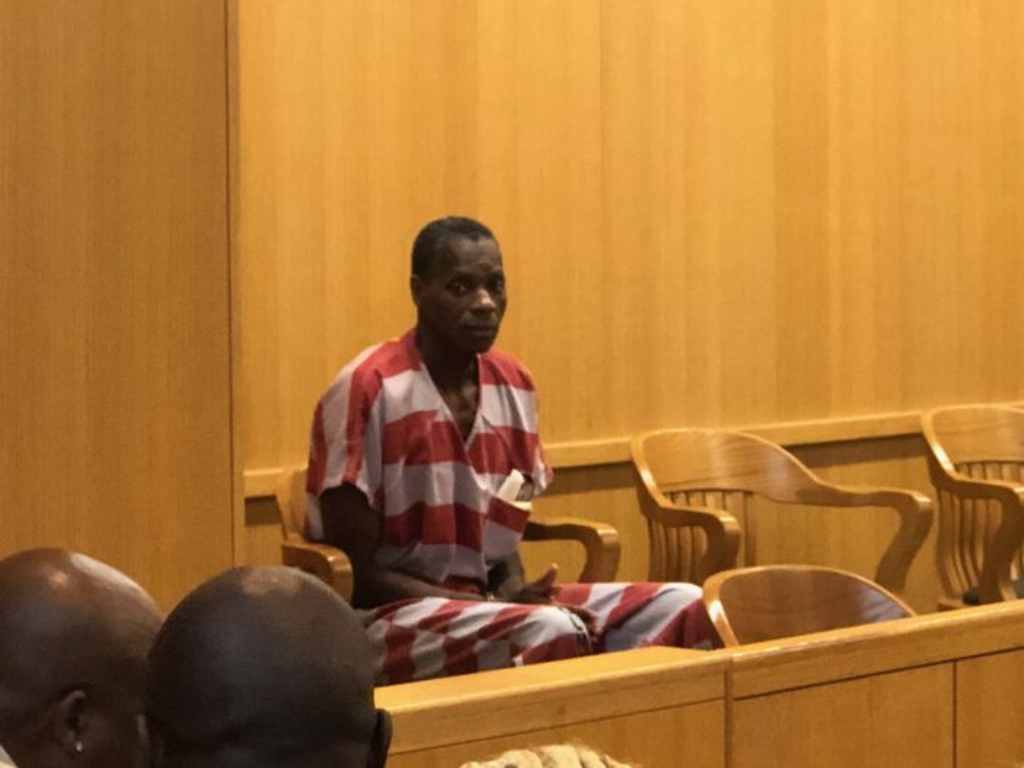 In a tale that seems like it was lifted straight out of Les Miserables, an Alabama man who spent 36 years in prison after stealing $50.75 from a bakery is finally being freed:
An Alabama man who has spent almost 36 years in prison after stealing $50 will soon be released under new sentencing guidelines that reset the state's three-strikes law.

Alvin Kennard, 58, had been serving a life sentence without the possibility of parole.

But his sentence was changed to time served by Judge David Carpenter in Jefferson County on Wednesday, meaning he should be out of prison soon.

The state's Department of Corrections still has to process Kennard out of the system, so he wasn't immediately released after the ruling. As of Friday morning, he was still listed as an inmate at the William E. Donaldson Correctional Facility, just outside of Bessemer, Alabama.

"We've just been praying and trusting in God that this day would come and it's here, and we're so grateful to God," Kennard's niece Patricia Jones told NBC affiliate WVTM.

Kennard was convicted of robbing a bakery Jan. 24, 1983, in a felony that netted him $50.75, the Birmingham News reported, citing court records.

That bakery crime came after Kennard had previously broken into a vacant service station, leading him to plead guilty to three felony counts of burglary and larceny in 1979. Due to that previous conviction, he was sentenced to life behind bars under the three-strikes provision of Alabama's Habitual Felony Offender Act.

But in 2013, the Alabama Sentencing Commission adopted new guidelines which, if they had been in place when Kennard robbed the bakery, would have made his previous crime not serious enough to trigger a life sentence without parole, defense lawyers said.

Had these new standards been in place then, Kennard couldn't have been imprisoned for any more than 20 years, his attorney Carla Crowder said.

He could have been eligible for parole after 10 years.
Kennard told the judge Wednesday that he is still remorseful for his crimes.

"I'm sorry for what I did," Kennard, dressed in orange-and-white jail garb, said. "I was wrong."
Based on the articles I've read about this case, it appears that the version of the Habitual Offender Act that was in place at the time gave the Judge no discretion in the sentence that was applied upon his conviction in the bakery robbery matter. Because it counted as the final predicate offense for application of the law, it apparently meant that he automatically must be sentenced to life behind bars. This is notwithstanding the fact that none of the offenses he committed could remotely have been considered "violent" offenses and none of the offenses that he was convicted of were considered "Class A" felonies at the time of his conviction.
Obviously, Kennard never should have been in this position. It's clear that the "three strikes" law that was in effect at the time of his last conviction was far too strict. While the idea of giving a harsher sentence for repeat offenders is a good one as a matter of policy, those laws should be reasonable and allow judges to exercise discretion where appropriate. First of all, it seems clear that non-violent crimes should not be treated the same as violent felonies or misdemeanors for purposes of these laws. In each of the four crimes that Kennard was convicted of over a four years period, no people were in danger, and no guns or other weapons were used in the commission of the criminal act. Additionally, while Kennard had four convictions on his record, those four crimes occurred in the context of just two incidents that occurred when he was a relatedly young adult. Sentencing him to life without parole for these particular acts was, in a word, insane and a fairly good example of how, as Charles Dickens put it in Oliver Twist, the law is an ass.
For someone who has had nearly four decades of his life taken from him, Kennard seems from the reports to be remarkably repentant and not angry about his circumstances. In that respect, he's probably a better man than I because if this had happened to me I don't think I could've been as charitable. He went into prison in his early 20s and he's finally going to be released in his late 50s. No matter how long he lives, the prime of his life was unjustly taken from him because of a supremely stupid law. However long he has left on this planet, I hope he's able to enjoy the freedom he'll now have. He deserves it.