Alvin Greene To Remain As Democratic Nominee For Senate In South Carolina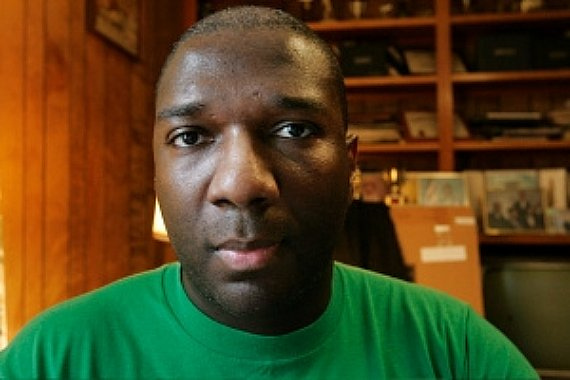 Yesterday, the South Carolina Democratic Party rejected a bid to overturn the results of Alvin Greene's victory in the Senate primary:
The South Carolina Democratic Party's Executive Committee Thursday rejected a protest of the June 8 primary for U.S. Senate, in which Alvin Greene defeated Vic Rawl.

The decision came down about 8:20 p.m. The final vote was 38 1/2 to reject the protest, 7 1/2 in favor of it.

The committee felt there was not sufficient evidence to overturn the results, a move which, had it been approved, would have required a new primary.

Rawl had filed a challenge with the committtee earlier in the week to get his case heard before the board. Rawl's supporters believed that something was wrong with the results from Greene's win, where he captured 60 percent of the vote.

Thursday, the committee heard testimony and asked questions for almost three hours about the race. Rawl himself did not speak, but his representatives brought forward experts in voting machines and voters who said they saw irregularities.

(…)

During the hearing, a USC professor, Walter Ludwig, said his analysis noticed discrepancies with vote totals.

"There is one county, Lancaster County, where the disparity between absentee ballots, optical scan ballots, and the election day ballots was 43 percent," Ludwig said. "This is not a small county. This is a fairly big sample size."

One voter testified that when she tried to vote for governor, a gray screen came up which said that she had voted for Greene for Senate. Another said that when she hit the button to vote for Rawl, it wouldn't light up on multiple machines.

Greene has maintained that his win was not a fluke, and that he is the best candidate in the race. He also says that he alone came up with the filing fee from money he had put aside from the Army.
Rawl has other complaints pending in other forums, including the Federal Election Commission, but none of them seem to be sufficient to end with Greene being removed from the ballot. It's time for South Carolina Democrats to accept the fact that he's their nominee, and move on.
A new poll, meanwhile, shows incumbent Republican Jim DeMint leading Greene 58%-21%. Quite honestly, I doubt the result would be that much different if Vic Rawl had won the primary.
I'll say this much, the debates will be interesting.