Amazon's HQ2 Will Reportedly Be Split Between Northern Virginia And New York City
Amazon has reportedly decided to split its second headquarters between an already urbanized area of Northern Virginia and the outer boroughs of New York City.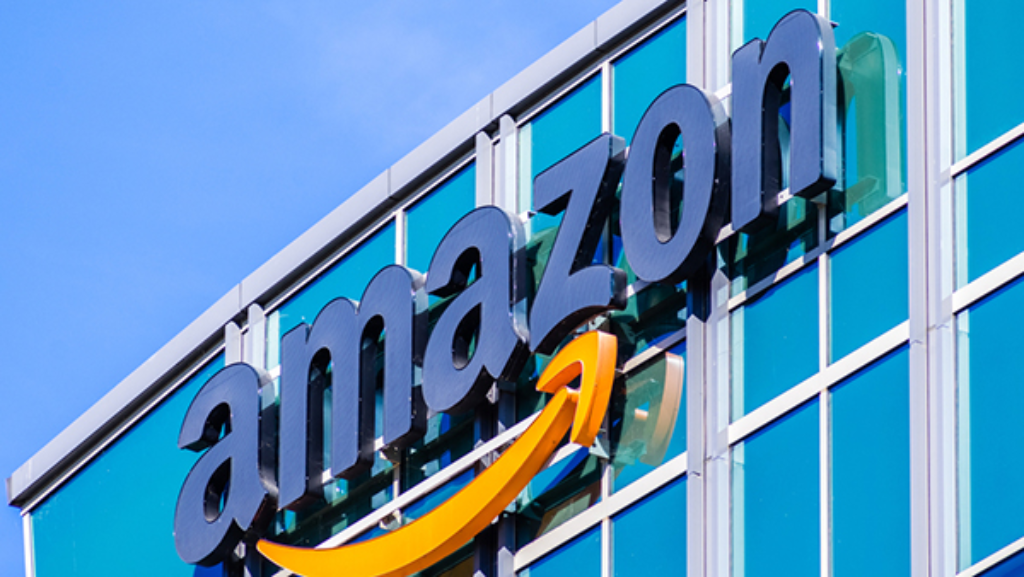 After a nearly year-long search during which bids were received from virtually every major metropolitan area in the country, Amazon has selected two East Coast locations for its second headquarters:
SEATTLE — After conducting a yearlong search for a second home, Amazon has finalized plans to have about 50,000 employees in two locations, according to a person familiar with the decision-making process.

The company has decided to move to the Long Island City neighborhood of Queens, and to the Crystal City area of Arlington, Va., a Washington suburb, the person said. Amazon, which plans to officially announce the decision on Tuesday, already has more employees in those two areas than anywhere else outside of Seattle, its home base, and the Bay Area.

The need to hire tens of thousands of high-tech workers has been the driving force behind the search, leading many to expect it to land in a major East Coast metropolitan area. Many experts had pointed to Crystal City as a front-runner, because of its strong public transit, educated work force and proximity to Washington.

About 1,800 people in advertising, fashion and publishing already work for Amazon in New York, and roughly 2,500 corporate and technical employees work in Northern Virginia and Washington.

Amazon narrowed the list to 20 cities in January, and in recent weeks, smaller locations appeared to fall out of the running. For example, although Denver made the initial cut, Gov. John Hickenlooper of Colorado said last month, "Wouldn't they rather have their second big hub on the East Coast?"

Amazon announced plans for a second headquarters in September 2017, saying that the company was growing faster than it could hire in its hometown, Seattle. The company said it would invest more than $5 billion over almost two decades in a second headquarters, hiring as many as 50,000 full-time employees that would earn more than $100,000 a year on average.

HQ2 would be the "full equal to our current campus in Seattle," the company said. Picking multiple sites allows it to tap into two pools of talented labor and perhaps avoid being blamed for all of the housing and traffic woes of dominating a single area. It could also give the company greater leverage in negotiating tax incentives, experts said.
More from The Washington Post:
Amazon will open major new outposts in Northern Virginia's Crystal City and in New York City, splitting its much-sought investment of up to 50,000 jobs between the two East Coast sites, according to people close to the decision-making process.

An announcement could come as early as Tuesday, according to the people, who spoke on the condition of anonymity because they had signed nondisclosure agreements with the company.

An Amazon.com spokesman declined to comment. The company had said it would make a decision on the high-profile project, which it calls HQ2, this year.

The choice of Crystal City in Arlington County as one of the winners could cement Northern Virginia's reputation as a magnet for business and potentially reshape the Washington region into an eastern outpost of Silicon Valley over the next decade.

The decision hands Virginia Gov. Ralph Northam (D) and local leaders the largest economic-development prize in a generation — one promising billions of dollars in capital investments alone — but could also put pressure on the region's already steep housing prices, congested roads, and yawning divide between wealthy and low-income residents.

It also would represent a victory for New York Mayor Bill de Blasio (D) and Gov. Andrew Cuomo (D), who had joked that he would change his name to "Amazon Cuomo" if necessary to land the project.

Northam's spokeswoman, Ofirah Yheskel, did not respond to multiple texts, phone calls and emails Tuesday night. Neither did the office of Sen. Mark R. Warner (D-Va.).

The offices of Sen. Tim Kaine (D-Va.) and Rep. Don Beyer (D-Va.), whose district includes Crystal City, declined to comment, as did Alexandria Mayor Allison Silberberg (D) and Katie Cristol (D), chair of the Arlington County Board.

Arlington Director of Economic Development Victor L. Hoskins also did not respond to inquiries.

Other final suitors included the District, Montgomery County and 16 other jurisdictions Amazon considered since narrowing its list in January. News of the decision was first reported by the Wall Street Journal. Amazon could reward some of the finalists with smaller but still significant projects, some of the people said.

Amazon's decision to split the project rather than open a second headquarters on par with its Seattle campus has angered some who said the company had ginned up competition among cities only to change the rules midstream. Some said it was unfair that the company seemed to be considering only sites in more affluent communities.

Amazon launched the project in the fall of 2017, dubbing it HQ2 and issuing search criteria for "a second corporate headquarters" with as many as 50,000 jobs and an investment of $5 billion.

Amazon CEO Jeffrey P. Bezos personally described the scope of the project, saying in a news release, "We expect HQ2 to be a full equal to our Seattle headquarters." (Bezos owns The Washington Post.)

Others said a split makes sense for Amazon because of the difficulty of finding 50,000 qualified workers — many of them computer engineers — in a single region. Dividing the project also could ease concerns about the pressure that the company's growth could put on housing, transportation networks and schools.

In picking Crystal City, Amazon opted for a close-in suburban site, just across the Potomac River from Washington and a half-mile from Reagan National Airport. Outdated buildings and underused properties now fill the site, where some office buildings have yawning vacancies.

In New York, the company had been eyeing a neighborhood in Queens called Long Island City, across the East River from Midtown Manhattan.

Arlington County offered Crystal City as part of a joint bid with an adjoining property at Potomac Yard, in the city of Alexandria. The state played a leading role in sponsoring the bid, including offering incentives that have not been disclosed publicly.

The selection represents a triumph for the growth strategy of Arlington and Alexandria to promote development along mass-transit routes. The site is close to the Crystal City Metro station on the Blue and Yellow lines, and the planned Potomac Yard station scheduled to open in 2021.

But residents in the nearby Del Ray neighborhood in Alexandria expressed worry earlier this year that Amazon's arrival would worsen daily rush-hour backups that already slow traffic to a crawl, and would erode the quality of life in their neighborhood of mostly single-family homes.

The decision marks a dramatic upturn in fortune for Crystal City, which lost thousands of jobs when military agencies and defense contractors departed in the Pentagon's Defense Base Closure and Realignment Commission (BRAC) process, beginning in 2005.

The initial building that Amazon will occupy is at 1851 South Bell St. or 1770 Crystal Dr. in Arlington, according to individuals familiar with the decision.

One advantage is that the properties are all overseen by a single, well-capitalized company, JBG Smith. The $4.4 billion firm is the region's biggest real estate owner and most active developer, and it owns a majority of the property in the bid — enough to accommodate the entire project on its own.

Amazon's choice also burnishes Northern Virginia's standing as an attractive site for corporate headquarters. In the past 15 years, it has lured Volkswagen Group of America to Herndon, Northrop Grumman to Falls Church, Hilton Worldwide to Tysons and Nestle's U.S. headquarters to Arlington.

Northam said in March that the state's pitch centered on workforce development, inclusivity and transportation, along with quality of life.
When Amazon first announced that it would be seeking a location for a second corporate headquarters, the estimate was that this would lead to as many as 50,000 new jobs for the area that was selected, along with billions of dollars of revenue and growth that would come from the development of a new and relatively affluent influx of employees and residents. Presumably, that number will be roughly evenly divided between the two locations that were selected, but even at that level, the upside for both locations is rather obvious. Increased employment and investment in both areas will obviously have a positive impact on both Crystal City and the surrounding area and on the outer boroughs of New York City and Long Island, which are likely to benefit substantially from the placement of the New York half of HQ2 in Queens. Additionally, these decisions will also likely lead to an even further transformation of the areas around both locations. In the case of Crystal City and the rest of Arlington County, for example, this likely further cements the efforts that local leaders and developers have made over the years to turn the area immediately across the Potomac River from Washington, D.C. into what effectively amounts to a second urban downtown for the area. This process was already beginning when I first moved to Virginia in 1993 to attend law school, and the extent to which that area has changed in the ensuing decades cannot be overstated.
In any case, while I can't speak specifically to the benefits of the location in Queens outside of the fact that workers there will be able to benefit from New York City's extensive mass transit network and a location close to two major airports and not very far from a third, the selection of Crystal City makes sense given Amazon's needs. As I noted, the area is already highly developed, and other parts of it are in the process of becoming that way due to the aforementioned Potomac Yard project. Additionally, Crystal City gives employees and visitors access to the D.C. Metro system which can take riders both into downtown Washington. D.C. and gives them access to National Airport in Arlington and, eventually, a direct route to Dulles Airport in Loudoun County. The downside, of course, will be for those who travel by car into D.C. or the inner Virginia suburbs. These people will likely find more people on the road with them, a situation that is difficult to solve simply because there is little room for expansion of existing highways or building new roads. For Amazon, the biggest upside of the Crystal City location is the fact that it will give them access to a very tech-savvy workforce
This isn't the only Amazon move that will benefit Northern Virginia. Earlier this year, the company announced that its cloud computing subsidiary, Amazon Web Services, would be headquartered in Herndon, Virginia, an area that has become something of a tech-heavy area and also happens to be where several of the companies largest data centers are located. For Virginia, this is likely to mean that Northern Virginia is going to become an even larger portion of the state's population. Given that this has been a huge driver in the forces that have pushed the Old Dominion away from the Republican Party.