Amazon Pulls E-Book Promoting Pedophilia After Protests
Yesterday's outrage of the day involved an odd book written by a creep, and it has lessons galore for everyone.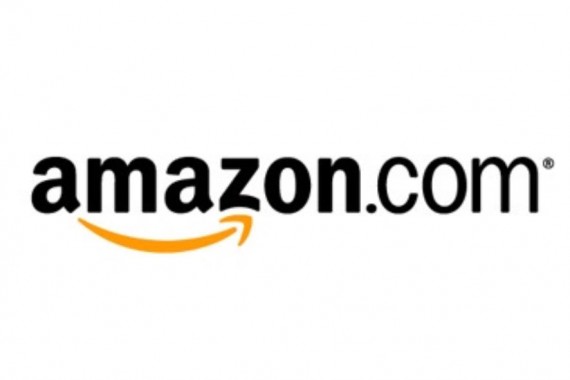 Controversy erupted yesterday when it was discovered that Amazon.com was selling an e-book that purported to offer advice to pedophiles:
Amazon.com Inc. is selling a self-published guide that offers advice to pedophiles, and that has generated outrage on the Internet and threats to boycott the retailer.

The availability of "The Pedophile's Guide to Love and Pleasure: a Child-lover's Code of Conduct" calls into question whether Amazon has any procedures — or even an obligation — to vet books before they are sold in its online stores. Amazon did not respond to multiple e-mail and phone messages.

The title is an electronic book available for Amazon's Kindle e-reader and the company's software for reading Kindle books on mobile phones and computers. Amazon allows authors to submit their own works and shares revenue with them.

Amazon issues guidelines banning certain materials, including those deemed offensive. However, the company doesn't elaborate on what constitutes offensive content, saying simply that it is "probably what you would expect." Amazon also doesn't promise to remove or protect any one category of books.
After initially saying that it would not remove the book from it's catalog due to concerns about 'freedom of expression,' the company decided to pull the book yesterday after a firestorm had erupted on the internet:
Amazon.com appears to have pulled "The Pedophile's Guide to Love and Pleasure" a day after the Kindle e-book's listing on the shopping website ignited anger from hundreds of customers.

The controversial book was available for purchase Wednesday through the Seattle-based online retailer, but a click on any link to the book's listing on Amazon directs to a page that says "We're sorry. The Web address you entered is not a functioning page on our site."

Amazon officials were not available to comment about the book  Thursday morning.

The book, described on Amazon by its author, Phillip R. Greaves, is an "attempt to make pedophile situations safer for those juveniles … by establishing certain rules for these adults to follow."

The listing said the book was published for the Kindle, Amazon's popular e-reader device, on Oct. 28.

Greaves' book garnered more than 3,000 comments while it was available for sale, and  commenters gave the book an average rating of one star.
For those who aren't avid users of Amazon's site, one star is the lowest rating one can give to any product.
This is about the outcome that I expected would happen when I first heard about this story yesterday. While its initial statement that it "believes it is censorship not to sell certain books simply because we or others believe their message is objectionable," the fact remains that Amazon is a business that thrives on attracting mainstream users, including parents. Once this story that a book about pedophilia was available for sale on the site (and it's still unclear how it got there) became an internet firestorm, simple corporate public relations mandated that the publication be sacrificed for the sake of the public image of Amazon.com.
As is usually the case with these types of situations, though, most of the comments about the case reveal widespread misconceptions about the First Amendment and freedom of expression. Amazon's decision not to sell the book would not be censorship. Amazon is a private company and therefore isn't bound by the First Amendment in any respect. For that reason it's unfortunate that the first public statement they issued made reference to "censorship" struck me as not only wrong, but also completely missing the point of the objections that people were raising to the publication. Clearly, Amazon doesn't sell every publication or movie available. If it did, you'd be able to buy hardcore pornography there. The fact that you can't is a result of a business decision that Amazon has obviously made. It isn't censorship, and Amazon was wrong to try to cast the calls for them to take a second look at this product in such a way.
At the same time, though, it's not entirely clear that the publication itself, although it's subject matter is offensive, is illegal in any respect:
The fact that a book advocates criminal behavior — however vile — does not mean it falls outside the First Amendment. Consider, for instance, Brandenburg v. Ohio, standing for the general proposition that "the constitutional guarantees of free speech and free press do not permit a State to forbid or proscribe advocacy of the use of force or of law violation except where such advocacy is directed to inciting or producing imminent lawless action and is likely to incite or produce such action."

However, the First Amendment status of a book that explains how to get away with criminal behavior is more complex. A full discussion of that is beyond the scope of this post. Eugene Volokh's exceptional article Crime-Facilitating Speech discusses it at length. It appears from some reports that the book includes at least some advice about getting away with pedophile conduct; I haven't bought the book and am not going to, though.
Which leads us to the second lesson that can be drawn from this story.
As Ken over at Popehat (who I quote and link above) points out, before this story went viral yesterday morning, this e-book had sold one copy since it had been listed for sale. By the time Amazon had deleted the page from its site, it had made it onto the Top 100 list for the day. Granted, many of these sales were probably to media outlets and the like, but it's still the case that thanks to the Outrage-of -day viral mentality, hundreds or maybe even thousands of copies were sold at $ 4.00 copy. Obviously, the author had a very good day yesterday.  As Ken says:
In other words, assuming for the moment that the book actually contains non-obvious suggestions on how to get away with molesting children, the OUTRAGE mob has just lifted the author from complete obscurity, given him a chunk of money, and ensured that his previously obscure child molestation suggestions are now known, widespread, and widely available.

Oh, well done.
So, what lessons can we learn from this ? Well, nobody understands the First Amendment, Amazon has a fairly bad crisis response team, and catapulting a creep to internet fame usually just ends up being to his benefit.
All in a day's work, I suppose.