American Soldier Kills At Least 15 Afghan Civilians
A tragic incident in Afghanistan that's likely to have tragic consequences.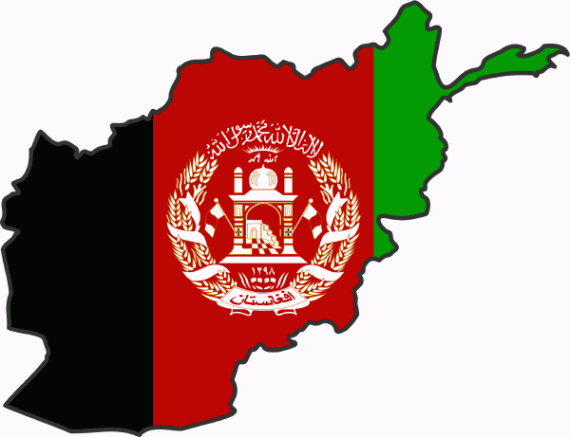 In an inexplicable incident that is sure to increase tensions between NATO forces and the Afghan public, and American solider is being held this morning after an incident in which he apparently went off-base near Kandahar, walked into an Afghan village and opened fire killing at least 15 civilians:
PANJWAY, Afghanistan — A United States service member walked out of a military base in a rural district of southern Afghanistan on Sunday and opened fire on three nearby houses, killing at least 15 civilians, local villagers and provincial officials said.

The shooting risks further inciting anti-American sentiment in Afghanistan and troubling a relationship that had already been brought to a new low by the burning of Korans at an American military base last month. The American embassy in Afghanistan quickly issued a statement on Sunday urging calm.

The NATO-led coalition said in a statement on Sunday that a United States service member had been detained after an incident in Kandahar Province, in the south of the country, and that there had been a number of civilian casualties.

Villagers in Belandi in the Panjway district of Kandahar, where the shooting took place, said the service member had attacked three houses, killing 11 people in one house and four in a second home. Five other villagers were wounded, they said.

Panjway, a rural suburb of Kandahar, was traditionally a Taliban stronghold. It was a focus of the United States surge in 2010 and was the scene of heavy fighting.

The governor of Kandahar Province, Tooryalai Wesa, condemned the shooting, although he could not immediately confirm the number of people killed. A coalition spokesman in Kabul, Capt. Justin Brockhoff, said that it was not clear what had led to the incident. He said the civilians wounded in the shooting were taken to a coalition hospital where they were being treated.

One of the houses attacked in the village belonged to a tribal elder, according to a person from the village. "We don't know why he killed people," said the villager, Aminullah, who like many Afghans goes by a single name. Aminullah said the soldier was alone. "There was no fighting or attacks."
Al-Jazeera has further details:
Al Jazeera's Bernard Smith, reporting from Herat, said the soldier entered three houses near the base and opened fire on civilians.

"We are now being told by the police sources that the US soldier left his base at three o clock this morning. It would have been pitch-black wherever he walked," he said.

"The soldier went through three separate houses, shooting at people as they slept in their beds. After the soldier shot these people, he turned himself in."

Civilian casualties have been a major source of friction between President Hamid Karzai's government and the NATO forces in Afghanistan.

Anti-American sentiment had already been running high before news of the latest civilian casualties.

"It is frankly disastrous. It is not just a disaster for the people who were murdered and killed in their houses, it is disaster for the country I suspect," our correspondent said.
The ISAF has already released a statement:
KABUL, Afghanistan (Mar. 11) – A United States service member was detained today in connection to an incident that resulted in Afghan casualties in Kandahar province.

This is a deeply regrettable incident and we extend our thoughts and concerns to the families involved.

U.S. Forces-Afghanistan (USFOR-A), in cooperation with Afghan authorities, will investigate this incident and release additional information as appropriate.

Requests for information regarding Afghan casualties should be referred to the Ministry of Interior
As has the U.S. Embassy in Kabul:
The United States extends its deepest condolences to the families of the victims of today's tragic shooting incident in Kandahar province.  We are saddened by this violent act against our Afghan friends.  Our thoughts and prayers are with the families and their entire community.   U.S. Forces are providing the highest level of care for those injured.  We are still attempting to ascertain the facts.  The incident is under investigation and a United States service member has been detained.

We are committed to an enduring partnership with Afghanistan to obtain greater peace and security in the region, which is our common interest.  We deplore any attack by a member of the U.S. Armed Forces against innocent civilians, and denounce all violence against civilians.  We assure the people of Afghanistan that the individual or individuals responsible for this act will be identified and brought to justice.
There really isn't much more to say is there?
Whether the result of some kind of psychotic break or whatever it might be, this was a horrible crime that must and will be punished. The major concern at this point, of course, is how the Afghan public reacts to this. It was only a few weeks ago that the inadvertent burning of several copies of the Koran led to nationwide protests that resulted in the deaths of several American soldiers, and even more Afghan civilians. An incident like this has the potential to pour gasoline on what is already a tense situation. So far, things appear to be quiet but we're in the early hours of this incident and it's likely that word of what happened in Kandahar hasn't spread yet. When it does, one would think we'll be seeing some pretty big protests.
The biggest problem that incidents like this create, of course, is that it makes any effort to maintain stability in Afghanistan all the more difficult, and it plays right into the rhetoric of the militants who have been saying for a decade or longer that the United States is in the Middle East for the purpose of killing Muslims. We all know that this one Staff Sergeant, whether motivated by blind hatred or mental illness, is not representative of the tens of thousands of Americans serving in Afghanistan, but I've really got to wonder if the Afghan people are going to believe that anymore. Just look at how they reacted to the Koran burning. The fact that it was clearly accidental, that it occurred in the context of the recovery of communications between militants at a military prison, and that the President of the United States apologized for the incident didn't seem to matter to them at all. How are they going to react to what is clearly an act of cold blooded murder that resulted in the deaths of innocent women and children? Something tells me it's not going to be good at all, and that our effort in Afghanistan has taken yet another serious blow. How many more it can take before we realize that the entire nation-building mission is a joke remains to be seem.
Update: The White House has released a Statement from The President:
THE WHITE HOUSE
Office of the Press Secretary
FOR IMMEDIATE RELEASE
March 11, 2012

Statement by the President on Civilian Deaths in Afghanistan

I am deeply saddened by the reported killing and wounding of Afghan civilians. I offer my condolences to the families and loved ones of those who lost their lives, and to the people of Afghanistan, who have endured too much violence and suffering. This incident is tragic and shocking, and does not represent the exceptional character of our military and the respect that the United States has for the people of Afghanistan. I fully support Secretary Panetta's and General Allen's commitment to get the facts as quickly as possible and to hold accountable anyone responsible.
Sounds about right.