Americans Do Not Believe They Are Better Off Than They Were Four Years Ago
Some unpleasant news for the Democrats in a new poll.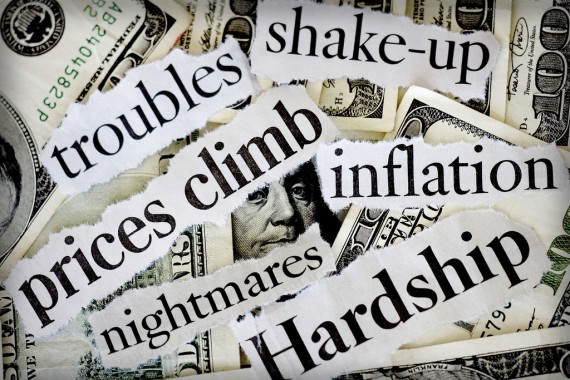 While Democrats struggle to recover from their fumble on Sunday regarding the "Reagan question," and indeed spent most of yesterday trying to do damage control on that issue, a new poll says a majority of voters do not believe they are better off than they were four years ago:
A majority of voters believe the country is worse off today than it was four years ago and that President Obama does not deserve reelection, according to a new poll for The Hill.

Fifty-two percent of likely voters say the nation is in "worse condition" now than in September 2008, while 54 percent say Obama does not deserve reelection based solely on his job performance.

Only 31 percent of voters believe the nation is in "better condition," while 15 percent say it is "about the same," the poll found. Just 40 percent of voters said Obama deserves reelection.

The results highlight the depth of voter dissatisfaction confronting Obama as he makes his case for a second term at this week's Democratic National Convention in Charlotte, N.C.
As I've said before, results like this highlight the problems that Obama and the Democrats face heading into the final stretch of the General Election notwithstanding the problems that the Romney campaign may have over the next two months. That's why the Obama campaign has tried to shift the election from a referendum on the President's performance to a "choice" election between two competing visions, which they clearly think puts them in a stronger position. Whether it works or not is still an open question, but it's worth nothing that the "are you better?" off question has been dominating the campaign news cycle since Sunday. While it's likely to be pushed aside by convention coverage, it will return again on Friday morning when the jobs report is released. If it contains more bad news, that will not be a good way to start off the post-convention campaigning for the Obama campaign.
As I noted above, Obama campaign surrogates spent most of yesterday asserting that, yes, America is better of than it was four years ago. In an interview with a local Colorado television station, though, the President had a slightly different answer:
Incomplete? That doesn't strike me as the kind of answer you want to give when you're running for re-election in what are, at the very least, challenging economic times and it just seems to point out even further the extent to which the Democrats have mishandled this question:
Democrats start their convention on Tuesday in Charlotte dogged by the unforced errors of not one but three top Obama advisers and allies who muffed a fundamental question that's been utterly predictable ever since Ronald Reagan asked it during his campaign against President Carter more than 30 years ago.

The Obama campaign is scrambling to regain its footing, and party strategists predict that the Sunday-show flubs will be forgotten by week's end. "Speeches by Clinton and Obama will be just what the doctor ordered," said veteran communications strategist Doug Hattaway, referring to the former president, who is slotted for Wednesday night, and the current one, who will accept the nomination on Thursday.

But the display on TV had to be less than reassuring for Democrats, particularly since two of those who struggled with the question—senior White House adviser David Plouffe and chief campaign strategist David Axelrod—would theoretically be the coaches preparing top-tier surrogates such Maryland Gov. Martin O'Malley, who answered "No" on Sunday when asked if the country is doing better than it was four years ago.

The question was inevitable, said Democratic strategist Chris Kofinis. "Every reelection campaign is about that question. The Reagan campaign immortalized that question," he said. "That is not a surprise question." Kofinis called it a fantasy to believe that the country isn't better off and asserted that there is plenty of evidence for Democrats to make a full-throated defense of Obama's tenure.

One longtime party operative who receives talking points from the campaign said that the two latest sets of guidance, on Sunday and Monday, did not include anything specific about the "better off" question. The thrust instead was looking forward and discussing what Obama would do that Republican nominee Mitt Romney would not do, said the operative, an Obama ally who sought anonymity in order to frankly discuss the documents.

Some party strategists said they could understand the campaign's instinct to play down the administration's accomplishments. "The challenge is that, with people still hurting, it's tough to point at the successes, because it sounds like you don't feel people's pain," Hattaway said.
There seems to be some belief among Democrats that this question will fade away by the end of the week or so, but I think they're being way too optimistic in that regard. Not only will the jobs report bring it back to the forefront at 8:30 Friday morning, but it seems fairly clear at the moment that Republicans are not going to drop the issue either. The bigger issue, though, is that one needs to remember when dealing with a question like this one that it isn't just a question of citing current economic statistics or what's happened since 2009. It's a matter of what people feel as well, and there's plenty of evidence of economic and personal insecurity in the nation that is likely influencing the way people feel about the "better off" question and what it means for November. You simply cannot respond to this question with dry economic statistics, and if you do they you risk coming across as being callous. President Reagan wasn't asking Americans in 1980 about GPD growth rates, or the CPI, or anything like that. He was asking them about how they felt, and right now, it seems clear that many Americans don't feel very good about their current situation, or the future. Because of that, this is a question that's going to be dogging them all the way from here to November.