An Airline Fee That's Actually Reasonable
We should expect to pay more for the least undesirable seats.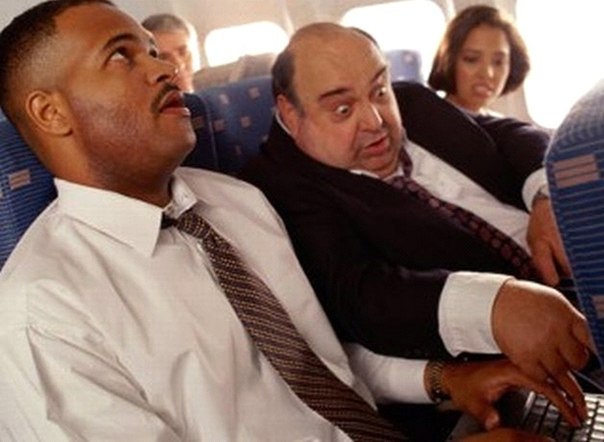 A recent NYT piece lamenting the fact that airlines are increasingly awarding "status" points on the basis of how much customers spend rather than how many miles they fly complains about another growing practice in the industry:
He talked about another annoyance that travelers who buy basic coach fares encounter routinely when booking a flight these days: the unavailability of seat assignments at the basic fare. Instead, airline booking sites typically offer customers an upsell to seats that are available — for a fee.

"What I see when I book is a map showing no free seats available, or just a few middle seats way in the back, but lots of upgradable seats that you pay $39 or more for. These — they have plenty of available," he said. "I think that's the direction they're all going in, trying to get everybody to book a flight and then pay extra for everything, which is kind of disappointing. I mean, you look at the price and then what you get is, well, you'll also need to pay extra for this, for that."

Since I always book the cheapest fare and mix my airlines, I have no elite status. When I try to get an assigned seat on American, Delta or United, I almost always see a coach-cabin map with no seats available at the fare, though lots are available for a fee.

For example, I recently booked on American Airlines a one-way ticket on April 18 from Tucson to New York, connecting through Dallas, at the cheapest fare, $190. But on both connecting flights, the only seats listed as being available cost from $30 to $71 extra. I have had similar experiences with the other major carriers (excepting Southwest, which doesn't play the pay for seat-assignment game).

One tactic most of us frequent fliers without elite status know is that if you book the cheap fare in advance but wait till a day before departure to choose your seat, chances are that the selection of no-fee seats might suddenly improve. But now, with airplanes flying totally full, that's taking a chance that you might instead be consigned to a middle seat back by the toilets, if you get a seat at all. It's not a chance I'm willing to take on a long flight in a air-travel system with little slack.
Most us of love to complain about the increasing hassles and reduced service that come with commercial flight. The ticky-tack fees for things that had previously been included in the ticket price since the dawn of flight are no doubt annoying. I particularly resent being charged for the inconvenience of checking a bag—especially given the security-based restrictions on what one can bring aboard and the paltry space for storing carry-on luggage.
But, surely, given that everyone seems to want to avoid sitting in the middle seats or those near the lavatory, it stands to reason that those seats should be the cheapest? If so, it naturally follows that there will be an upcharge for the more desirable seats.
As a relatively tall person who generally flies coach, I'm in competition with the other coach travelers for the least miserable flying experience. Seats in the bulkhead row, which provide a modicum of additional leg room, are particularly coveted. And seats in the aisle are considerably less confining, especially if you're the unfortunate bastard booked next to someone who is morbidly obese, profusely sweaty, or reeks of too much cologne or too little hygiene. Or, if it's your lucky day, all of the above.
$39 to avoid three hours of that? I'm in.