Anatomy and Gender
Science can't precisely locate gender but it's neither fully biological nor fully genetic.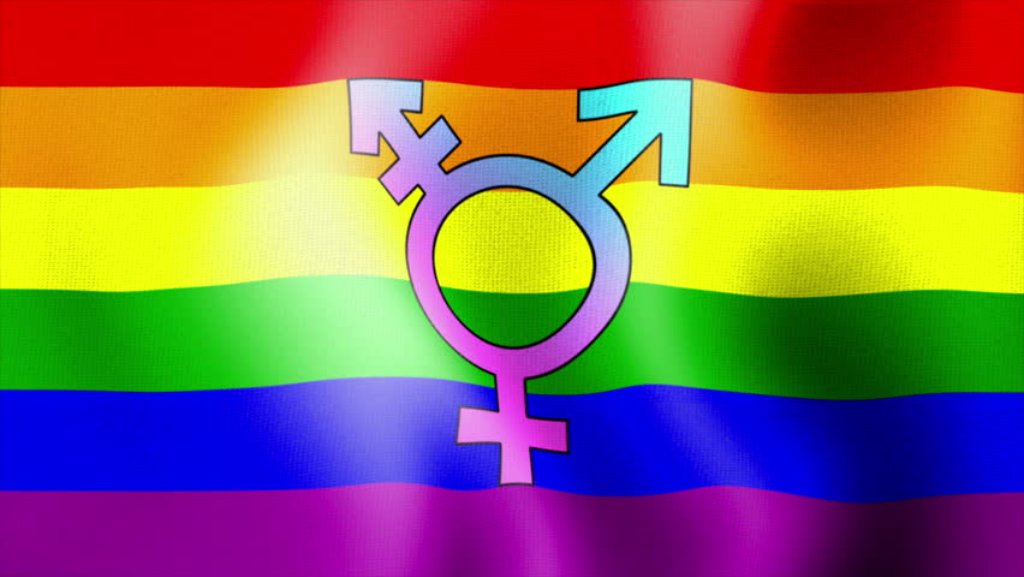 The Trump administration's move to define gender based on genitalia at birth is likely to be popular with a large swath of the country but it is decades out of touch with scientific understanding of the matter.
New York Times ("Anatomy Does Not Determine Gender, Experts Say"):
Defining gender as a condition determined strictly by a person's genitals is based on a notion that doctors and scientists abandoned long ago as oversimplified and often medically meaningless.

Researchers who have studied gender issues and provided health care to people who do not fit the typical M/F pigeonholes said that the Trump administration's latest plan to define gender goes beyond the limits of scientific knowledge.

"The idea that a person's sex is determined by their anatomy at birth is not true, and we've known that it's not true for decades," said Dr. Joshua D. Safer, an endocrinologist and executive director of the Center for Transgender Medicine and Surgery at Mount Sinai Health System in New York. He is also president of the United States Professional Association of Transgender Health.

But exactly what does determine gender identity — a person's powerful, core knowledge of who they are — is not so clear.
The last sentence of the above-quoted excerpt is the key to the controversy. Most of us instinctively think of gender as something outward. While many of us understand intellectually that it's not that simple, at a gut level we think of gender as some combination of visible traits and social expectations. Yet the transgender experience points to gender as something else entirely: how a person feels.
"We know that there is a significant, durable biological underpinning to gender identity," Dr. Safer said. "What we don't know are all of the biological factors at play that explain gender identity. As far as we in the mainstream biological-medical community understand it in 2018, it is hard-wired, it is biological, it is not entirely hormonal, and we do not have identified genes, so we cannot specifically say it is genetic."

Genetics does play a role, though. In studies of twins, if one is transgender, the other is far more likely to also be transgender if they are identical, rather than fraternal twins. Identical twins are near matches, genetically; fraternal ones are not. The findings are similar for twins who have Type 1 diabetes, which is known to have a strong genetic component.
It's possible that our relatively nascent ability to identify genes simply hasn't advanced sufficiency. But it's quite likely that gender identity is something more complicated than simply having a specific genetic marker.
Apart from transgender issues, other conditions make it clear that defining male and female is not so simple. For instance, there are people with XY chromosomes — which makes them genetically male — who look, act and feel like women because their bodies cannot react to male hormones.

In other cases, some women with a condition that exposed them to high levels of testosterone before birth identify as male — but many more with the same condition do not.

Some of the most compelling evidence for the idea of gender identity being hard-wired into the brain comes from medical reports on people who were born in the 1950s and 1960s with birth defects involving their genitals. Doctors thought the humane solution, to spare such children from being ostracized, was to perform surgery to make them one sex or the other.

Since it is easier for surgeons to make a vagina than a penis, most of these babies were made female. Their parents were advised to raise them as girls and never to tell them about their condition at birth. The general belief was that their upbringing — a triumph of nurture over nature — would make them truly female.

The idea was a failure. As they matured, many had a clear sense that they were male. According to a study of 16 of them, more than half wound up identifying as male.

"Considering the fact that you can brainwash some people about just about anything, failing with so many is catastrophic," Dr. Safer said in an email.
Gender dysphoria is of rather serious consequence. It can literally be life-threatening:
Researchers say gender identity comes from the brain, not the body. Some put it more bluntly: It originates between your ears, not between your legs. But the forces that acted on the brain to shape that identity are not understood, and physical or chemical differences in the brain that might relate to gender have not been well defined.

No one knows for sure why body and mind sometimes do not match. But being transgender is not a matter of choice, Dr. Safer said. It is not a fad or a whim. For transgender people, it is generally an overwhelming sense that their gender is not the one on their birth certificate. And gender is not about whom they're attracted to — it's about who they are.

Distress over the mind-body mismatch can become especially intense around puberty, and the risk of suicide shoots up for young people in this situation. Mainstream medicine has begun to recognize how serious an issue it is: Last month, the American Academy of Pediatrics issued its first-ever policy statement regarding care for transgender children and adolescents, and those who are "gender-diverse," or non-binary, meaning they are neither clearly male or female.

The pediatric statement urged a "gender-affirming approach," which translates as respecting and supporting children, even young ones, in "their self-expressed identity." The society also noted that transgender young people "have high rates of depression, anxiety, eating disorders, substance use, self-harm and suicide."
My personal experience with transgender issues is extremely limited. As I've mentioned two or three times over the years, my first real exposure was back in 2003 or so when the seemingly very manly sports editor of the publishing house for whom I was then working announced that she was transitioning from Chris to Christina. She brought in her medical professional (I can't recall whether it was a psychiatrist, psychologist, or what) to explain to those of us interested in learning more about the subject what the science showed at the time, what the safeguards were in terms of gaining permission for gender reassignment surgery, and the nature of said surgery.
That experience caused me to reflect on the issue in a way that I'd never had a reason to before and to come to the conclusion that I noted earlier in the post: that gender identity is indeed deeply ingrained.  Notably, because it occurred to me that there's simply no amount of money or accolades that would be sufficient to cause me to transition to living as a woman. And that, conversely, for someone to not only be willing but desperate to go through that transition meant that there's something real, even vital, in the sense of gender dysphoria.
Beyond that, I've had no direct encounter that I know of beyond at least one regular OTB commenter and a prominent national security professional I know only through podcasting and Twitter whose children are transgender.
I can't say that I've fully wrapped my head around this subject. At least not to the point where my intellectual understanding and instinctive reactions are in alignment. I'm still somewhat skeptical, in particular, about whether very young children are in a position to decide their gender identity. Yet it seems rather clear that the humane thing to do, individually and societally, is to take the  "gender-affirming approach" Safer and other professionals in the field advise.
This is an emerging issue in terms of public debate. While it has been on my own radar screen going back to the late 1970s or so, it has received scant attention compared to civil rights for racial minorities, women's equality, and even gay and lesbian rights. It seemed to emerge out of nowhere as a political issue with the various "bathroom bills" a couple years ago and with the Caitlyn Jenner and Chelsea Manning announcements. We should recognize that most Americans are uncomfortable with the issue and that social, cultural, and religious traditions make rapid acceptance of the science on this difficult. Labeling ordinary citizens who haven't gotten on board as bigots is unfair and unhelpful.
But senior governmental leaders such as the President and cabinet secretaries have access to the top scientific minds in the country. There's simply no justification for moving our national policy backwards.
Yes, there are political pressures for politicians, especially Republicans, to pander to the fears and prejudices of their base. Indeed, even Barack Obama did that with regard to gay marriage, fearing that white blue collar and African American voters wouldn't turn out if he moved too fast on the issue. But he at least had the decency not to flame their prejudices as he was catering to them.