Andrew Sullivan Gives The Boeing Back
The world's most prolific blogger is leaving corporate media and opening the tip jar.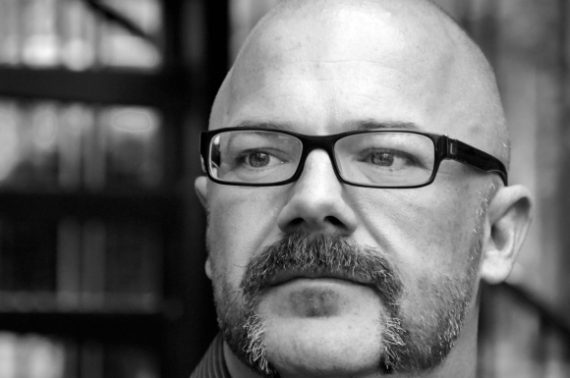 A decade ago, an InstaPundit reader coined the term "Take the Boeing" when Mickey Kaus was mulling bringing his blog under the auspices of Slate.  Glenn Reynolds observed, "That's kind of a nice term for blogger-affiliation with major media."
Over the years, quite a number of the best (and a few of the not-so-best) bloggers have taken the Boeing, perhaps none more often than Andrew Sullivan, who went from being an independent to TIME to The Atlantic to The Daily Beast.
Now, though, he's giving the Boeing back.
And so, as we contemplated the end of our contract with the Beast at the end of 2012, we faced a decision. As usual, we sought your input and the blogosphere's – hence the not-terribly subtle thread that explored whether online readers will ever pay for content, and how. The answer is: no one really knows. But as we debated and discussed that unknowable future, we felt more and more that getting readers to pay a small amount for content was the only truly solid future for online journalism. And since the Dish has, from its beginnings, attempted to pioneer exactly such a solid future for web journalism, we also felt we almost had a duty to try and see if we could help break some new ground.

The only completely clear and transparent way to do this, we concluded, was to become totally independent of other media entities and rely entirely on you for our salaries, health insurance, and legal, technological and accounting expenses.

[…]

And so last week, the three of us signed an agreement setting up an independent company called Dish Publishing LLC, and agreed to strike out on our own with no safety net below us but you.
The long and short of it is that Sully and his executive editors, Patrick Appel and Chris Bodenner, want to answer to no one but the readers. He's not even going to have ads on the new site. But, since they're good at what they do and spend an inordinate amount of time doing it, they'd like to continue to make a decent living.
The price of freedom, it is well established, is a buck o' five. Come February, the cost of reading Sully's musings will be $19.99 a year.
Traditionally, the only sites that have managed to make a go of it selling online subscriptions have been those that offered truly unique content of value to well-healed readers. The Financial Times  and Wall Street Journal are the best examples. More recently, the New York Times has actually managed to bring in quite a lot of revenue through an intentionally porous paywall.
Can a blogger pull it off? If anyone can, it's Sully.
His blog has over a decade behind it and he's somehow maintained the intensity of his production and his enthusiasm. With the daily grind having taking its toll on my own blogging in recent years, I'm fully aware how amazing that is.
He has a massive following.  At The Atlantic, The then-Daily Dish accounted for more than half of the entire traffic to the domain. I'd be shocked if it weren't more integral, still, to the NewsBeast, such as it is.
To be sure, clicking through for nothing is a different kettle of fish than being a paying customer. At least in the early going, though, a lot of people will sign up out of sheer loyalty for past services rendered. Hell, I did that for Josh Marshall's site at a substantially higher price and most of its content is still free; I'll do it for Sullivan at least once. [Just did, actually.]
Still, off the top of my head, I figure they'll need at least $500,000 a year to cover salary and basic operating costs. That's 25,000 $19.99 subscriptions.
UPDATE: I see that Steven Taylor has already written a brief, skeptical take on the matter. He also notes a concern that I had as well about a byproduct of going behind a wall:
[O]nce one goes behind a wall, one is separated from the broader conversation that has been the hallmark of web-based writing.  (However, it may be that the model is dead and perhaps I am too informed by an old blogging mindset, having been at this going on 10 years, and by the fact that I have no pressure to make this the source of my livelihood).
It's an interesting question. Presumably, enough of his readers will also be bloggers who will generously excerpt his more engaging content on their blogs. Whether that will undermine or enhance his business model is an interesting question, too.
UPDATE II: Sully clarifies:
One final point which may have gotten lost. There is no paywall. No one coming to the Dish home-page will ever be stopped. All links to individual posts will be outside the meter and as free after we launch as they are now. We have no intention of cutting ourselves off from the blogosphere we love and need. And vice-versa. The only meter arrives at the "Read On" posts, whose full text you have to be a member to read.
Amusingly, he's especially going to use it for the View From Your Window posts, which are quite popular even though I've long since grown tired of them.