Angle and Katrina Relief
More audio from Angle's past interviews.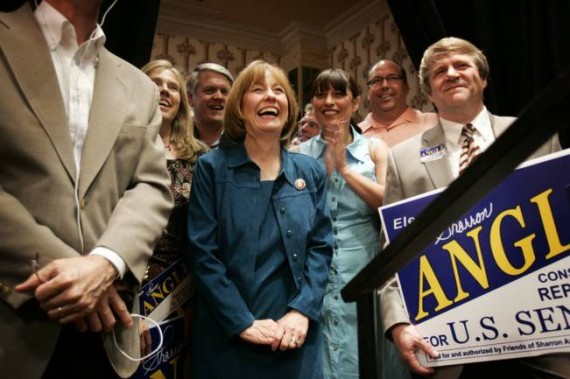 Jon Ralston of the Las Vegas Sun has dug up some audio of Sharron Angle stating that she would have voted against the Katrina relief bill in 2005.  Ralston has audio at the link.
One the one hand, her statement that she would have voted against the bill has a callous sound to it, especially in the context of the fifth anniversary of the event.  On the other, in the audio clip she states that her opposition had to do with accountability  regarding the funds.  On that count, the clip will actually score points with her supporters, and perhaps even in a wider scope given the current concerns about fiscal responsibility.
The question becomes, what will have the greater effect on voters on the fence:  lack of compassion over Katrina or fiscal responsibility and accountability?  As Ralston notes:
This is the classic debate – are there times when relief, to hurricane victims or unemployed folks, takes precedence over deficit-reduction, at least in the short run?