Another Alabama Coordinator Hired During Playoffs
Steve Sarkisian joins a frustrating trend.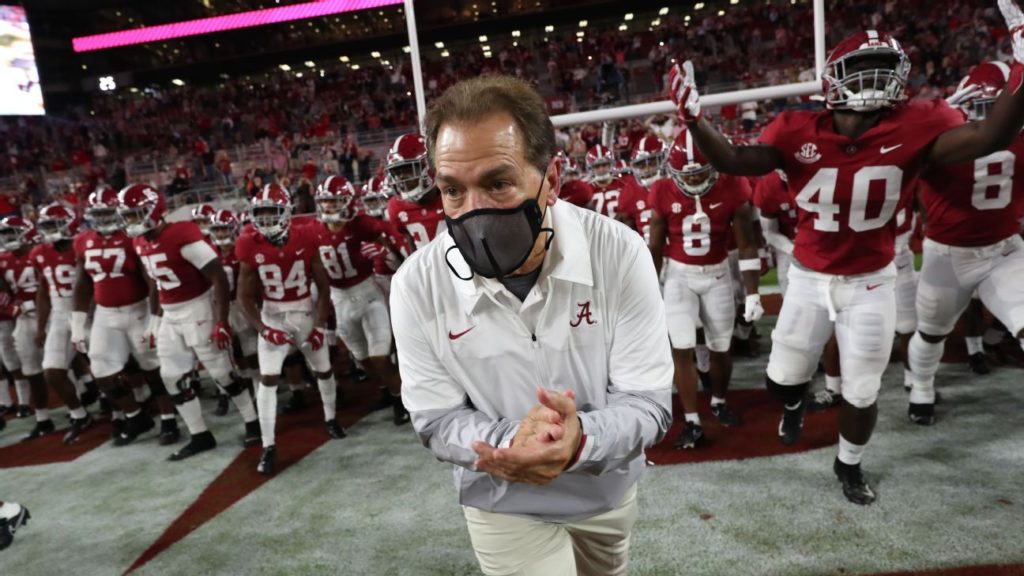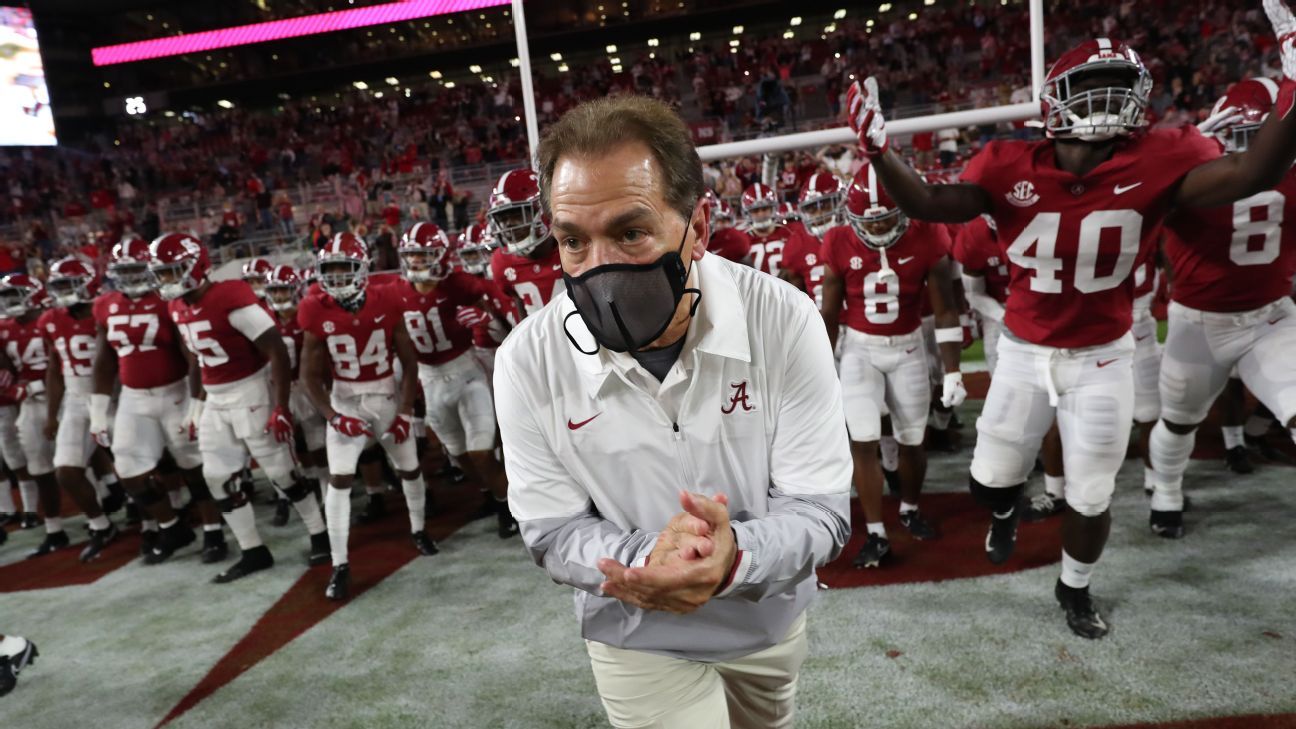 For the fifth time in six years, one of Nick Saban's coordinators is taking another job as the team prepares to play in the national championship game. This time, it's Steve Sarkisian, who will attempt to take his high-flying offense to Austin.
Sarkisian is fresh off winning the Broyles Award as the nation's top assistant coach and his offense has set records the two years he's been in the chair. He was previously head coach at Washington and USC. He replaces Tom Herman, whose tenure at Texas, like all coaches since Mack Brown's firing, failed to live up to expectations.
One can hardly blame Sarkisian for taking the job. He'll have as big a budget as any program in the country and a great recruiting base. The terms of his contract have yet to be announced, but one assumes he'll make substantially more than the $2.5 million annually he has at Alabama.
But I'll continue my long lament that this should not be allowed to happen. In no other sports league I'm aware of is it permissible for a coach under contract to be poached while his team's season is still underway.
As already noted, this is the fifth time it's happened to Alabama in the six-year span of the College Football Playoff.*
Kirby Smart started the trend in early December 2015 when he was hired by his alma mater, Georgia. Smart remained as defensive coordinator while also putting together his staff in Athens and recruiting away players he had worked to sign for Alabama. The Tide shut out Michigan State 35-0 but barely squeaked by Clemson 45-40 in the championship.
Lane Kiffin was hired by Florida Atlantic in mid-December 2016. He did double duty and Alabama beat Washington in the Peach Bowl semifinal but the pressure of doing two jobs because too much and he was allowed to leave altogether by "mutual decision" afterward. Sarkisian, who had been an offensive assistant, replaced him on an interim basis but Alabama got edged 35-31 by Clemson in the championship. Whether the outcome would have been different with continuity is unknowable.
Jeremy Pruitt, the defensive coordinator who replaced Smart, was hired by Tennessee in December 2017. Again, he did both jobs throughout the playoff. Alabama beat Clemson 24-6 in the Sugar Bowl semifinal and came back for a 26-23 overtime victory over Georgia in the final.
Mike Locksley, who replaced Kiffin as offensive coordinator after Sarkisian took the same job for the Atlanta Falcons, took the Maryland job in early December 2018. Yet again, he pulled double duty. Alabama beat Oklahoma 45-34 in a shootout in the Orange Bowl before getting embarrassed by Clemson 44-16 in the finals.
That game really showed the value of coaching continuity. Clemson's Dabo Swinney had managed to keep his core staff, including defensive coordinator Brent Venables, in place for years. Alabama, by contrast, was a revolving door. And it wasn't just Locksley whose attention divided. As Michael Casagranda reminds us, "Saban still talks about how unfocused and disorganized the preparation was for the January 2019 championship showdown with Clemson when practically the entire coaching staff had accepted or was about to take a new job."
Swinney notwithstanding, losing coaches to promotions elsewhere is just part of having a winning program. Kiffin, Locksley, and Sarkisian have all been head coaches at major programs before and were at Alabama rehabilitating themselves for another shot. Smart and Pruitt were first-time head coaching hires but had spent years learning from Saban and were deserving of a shot at leading their own program.
Nor am I mad at Georgia, FAU, Tennessee, Maryland, or Texas for trying to upgrade their programs. That's all part of the competitition.
My complaint is simply with the timing. Players and coaches work from March through December to earn a spot in the playoffs. It's simply unfair to them and their fanbases to have coaches either picked off or with divided focus.
The finals this year are on January 11. That's about when they always are. There's simply no reason that there shouldn't be a mortarium on contact with under-contract coaches until after the championship game. Call it 15 January.
That would create a free-for all akin to free agency, with hires by one school setting off a cycle wherein poaching begets poaching. But it would happen well before spring training gets underway, much less before games get started in September.
This would impact recruiting, of course, but deadlines and "dead periods" constantly adjust and could be adjusted around this.
___________________
*Offensive coordinator Jim McElwain accepted the Colorado State job in mid-December 2011 and stayed through a 21-0 win over LSU in the BCS Championship game almost a month later. But that was a different system and allowed more time to make adjustments and balance both jobs.