Another Aspect Of The Trial Tax
Some of the other costs that come with exercising a constitutional right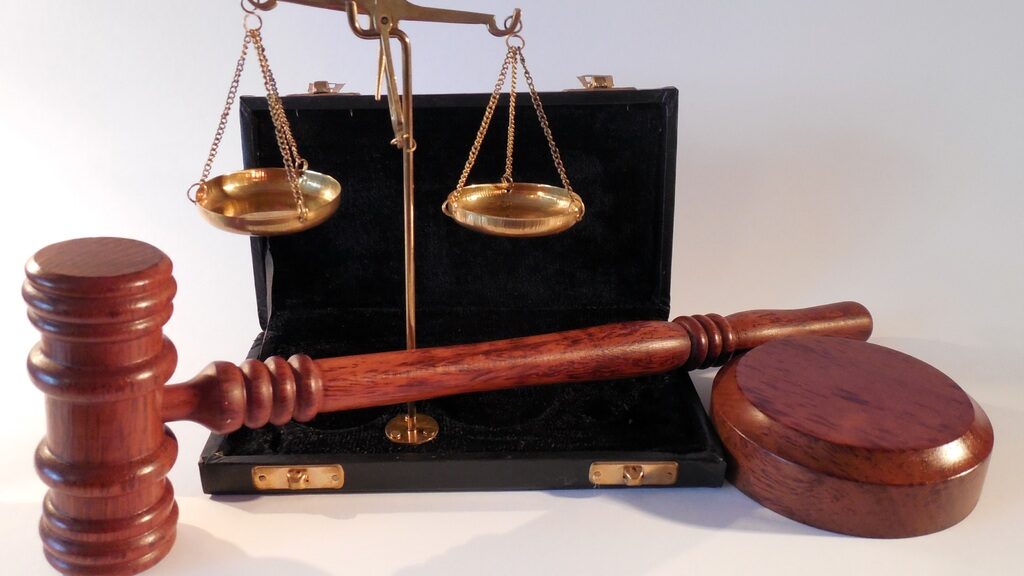 Since I started writing at OTB again, a topic I've touched on a few times is the "trial tax." This is a term used in the criminal legal system reform space for the various penalties defendants face for exercising their Constitutional right to a trial versus accepting a plea bargain. The most common example is being convicted of a more severe crime and facing significantly more jail time than if they had pled guilty. Last week, in his post about the first January 6th defendant to be acquitted, James highlighted a different aspect of the trial tax that I haven't touched on:
While the 6th Amendment guarantees the right to a speedy trial, inadequate infrastructure means that they seldom occur. We're fifteen months out from the riot and only three of 800 people have seen their cases go to trial—plus another 200 or so who pled guilty in exchange for getting the damn thing over with. That's roughly 600 people who have had their lives on hold, lost jobs, and face untold legal bills over what, in almost all cases, are misdemeanor offenses. That's a hell of a "tax."
James is completely correct about this aspect. While the Consitution guarantees a "speedy trial" there is no actual definition of what that means. The only part of the criminal legal process that has a set time window is how long you can be held before appearing before a judge. In County of Riverside v. McLaughlin (1991), the Supreme Court determined that you must be charged within 48 hours of arrest. Prior to that decision, there was no national standard. Some States had set time limits, others did not.*
Once you have passed that initial appearance, generally speaking, there are few, rules defining what a speedy trial will be. The reality is that trials, even under the best of circumstances, take a long time for a number of reasons. Building a case or defense requires a lot of work. There are often motions from both sides that can delay hearings. There are logistical issues around scheduling trials (which includes waiting for other trials to complete). And then there are unexpected externalities. For example, COVID-19 ground the courts to a halt while they attempted to shift their (often antiquated procedures) to meet the realities of the pandemic. Or in the case of the January 6th defendants, the sheer number of cases has overwhelmed the DC Federal District Courts which are simply not staffed for this many trials. As a result, cases, especially felony trials, drag out.
Often states do set policies about how long the "average" case should take. So for example, Florida stipulates that felonies that go to trial should be resolved within 180 days (90 days for misdemeanors). That's in keeping with the guidelines that the National Center of State Courts has published. Unfortunately, because of the opaqueness of criminal legal system data in the US, it's difficult to quantify how long things actually take. Depending on the structure of a state's courts and how they collect and publicize their data, the number may or may not be able to be calculated. Even though Flordia has some of the best transparency laws in the country, it's still exceedingly hard to separate plea bargains from jury verdicts**. My former employer, Measures For Justice, has done important work in the area of data transparency. And while they were not able to disambiguate pleas from trials, they were at least able to show that the average time to resolution for a felony in Florida is 108 days***. As you see below that does vary from county to county for that data set.

Setting aside the question of trials for the moment, let that amount of time set in. If you are charged with a felony in Florida, on average it takes 108 days to reach a final outcome (be that conviction or dismissal/acquittal). That's three and a half months.
If you are held for that time, you have lost your job or, if you are self-employed, you lost a quarter of your income for a year. If you are a single parent, your kids may have been moved into the foster care system if there is no one to take them in. Even if you are acquitted, your life is turned upside down. And that's before we get to everything bad that can happen to you in jail.
Things are also not easy if you are not held. Assuming there is no bail or the bail amount is not set at a punitive level (more on that to come in another post), things are still difficult. Let's accept for the moment that the pre-release hearing takes place quickly enough that you maintain your job and there is no major family disruption (neither of those is guaranteed). If a provision of your release is electronic monitoring, it means that, even though you have not been convicted, you will be literally paying for your freedom at a cost of somewhere usually between $75 and $100 a week (as that monitoring equipment is "rented" from the county). So you can work, but part of your paycheck is going to that. And your freedom is severely curtailed and any violation can send you back to jail. That's all before we get to any legal and other costs related to the trial, like the time off work you'll have to take, travel costs, child care costs, etc. This all adds up incredibly quickly.
Whether you are held or released pretrial, there are still significant costs associated with that period. This part of the trial tax, combined with the specter of a long sentence if convicted at trial, often leads people to take a plea deal to lesser charges so they can "get on with their lives" (a phrase that comes up a lot with justice-involved folks). I'm not naive enough to believe that everyone who is charged with a crime is necessarily innocent (or even the majority of them). However, the trial tax definitely means that people who otherwise might be acquitted of a charge end up pleading guilty (see James' example). And that should concern all of us.
---
* – Note that to this day, there are still different time limits depending on which state you are in. The 48 hours established by the Supreme Court remains the longest someone can be held. There are some states where you must appear before a judge within 24 or 36 hours.
** – One reason that it's difficult to separate plea bargains from jury verdicts is that many court Case Management Systems do not capture how a disposition was reached. Without that variable, there is no easy way to filter the data.
*** – Sadly, in many states, we cannot even calculate this number due to the fragmented and antiquated ways court data are stored.