Another Troubling Police Encounter with a Black Motorist
A few days late, but a story worth noting if it has escaped notice.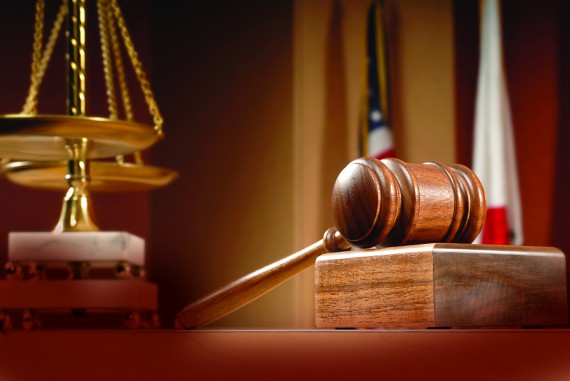 A few days late, but a story worth noting if it has escaped notice.
Via USAT: Texas: Trooper in traffic stop violated policy
A trooper who pulled over and later arrested a woman found dead in her jail cell was put on desk duty Friday for violating procedures, the Texas Department of Public Safety said.

Sandra Bland, 28, was arrested July 10, and after spending the weekend in the Waller County jail, she was found hanged in her cell Monday. Harris County's medical examiner said the death was a suicide, but Bland's family disputes the finding.

The FBI has joined the Texas Rangers in investigating the circumstances surrounding her death. The state Public Safety Department and Waller County district attorney have requested that the FBI conduct a forensic analysis on video footage from the incident.

In arresting Bland, the trooper "violated the department's procedures regarding traffic stops and the department's courtesy policy," state public safety officials said Friday without specifying what procedures the trooper, whose name has not been released, had violated.
In regards to the stop itself:
Bland had been pulled over in Prairie View, Texas, and previously state public safety officials had said she became argumentative and uncooperative so she was arrested on a charge of assaulting a public servant.

"She had become combative on the side of the road," Waller County Sheriff Glenn Smith said.
Reports state that she was pulled over for failing to signal while changing lanes and was arrested for assaulting a public servant. Dashboard camera video of the event has not yet been released, but video from a a bystander of part of the arrest can be found at CNN. I will confess that full understanding of that video requites knowing what happened before its contents.
Eyewitnesses say the following (via the CSM):
How Bland ended up being thrown to the ground is unclear. Renee McKnight watched the arrest from a barbershop across the street.

"She was telling him to get his so-and-so hands off of her and jerking away from him," said Ms. McKnight, according to KHOU-TV in Houston. She then saw Bland end up on the ground, but said she "couldn't tell if he slammed her down there or it was a maneuver she did trying to stop him from putting her in the car that caused her to be put on the ground," McKnight said.

"She was very, very upset," McKnight added. "She wasn't trying to get in that police car."

Malcolm Jackson, a friend of Bland's who witnessed the arrest, told ABC7 Chicago that the police were forceful from start to finish during the traffic stop.
Also:
Another of Bland's friends, LaVaughn Mosely, told KHOU that she called him from jail on Friday night and gave her account of what happened.

"She was smoking when he pulled her over. Told her to put her cigarette out, she had an exchange of words, and it just went downhill. She said he snatched her out of the window and slammed her on her face," he said.
In regards to her death (back to the USAT story):
Video shows Bland was alone in her cell before she died, he said.

But Elton Mathis, Waller County district attorney, said Friday that no cameras were in the jail cell where she was found dead. Cameras monitoring the hall outside her cell show no one entered or left it between the time she last spoke with deputies through an intercom system and when her body was discovered

"It appears she had used a trash bag to hang herself from a partition in the ceiling, which was used to give inmates privacy," said Mathis, who also said Bland seems to have been the only female incarcerated in the jail at the time.

The Texas Commission on Jail Standards cited Waller County jail Thursday for not properly monitoring inmates but wouldn't say whether its citation is related to Bland's death. All inmates must be observed once every 60 minutes, and any inmate deemed suicidal must be observed in person every 30 minutes, Executive Director Brandon Wood said.

Smith said Thursday that jailers used an intercom to check on Bland less than an hour before she was found dead.
I don't claim to know what happened apart from this: being pulled over for not properly signalling (especially in what appears to be from the video a pretty low-traffic area) should not result in three days in prison (and yes, I know that the arrest was for whatever altercation erupted at that point). At a minimum, police should be able to a) make a judgement as to whether the traffic stop is necessary, and b) keep a situation from escalating to the point that it did. The degree to which police escalate these situations, or allow their pride to get in the way of their duties is a troubling piece of a lot of these stories (see, for example, the pool party incident in McKinney or the death of Eric Garner–plus others I am no doubt forgetting at the moment).
I do not know exactly what happened between the traffic stop and the escalation, nor do I know what happened in that jail cell–but the whole thing is beyond troubling, especially in the context of ongoing conflicts between police and African-Americans.
Two basic thoughts come to mind here. First: to what degree did Bland's race come into play in terms of her getting pulled over in the first place? Second: should we not all be concerned about the degree to which that a traffic stop can lead to a verbal altercation that, in turn, leads to someone spending days in jail?
And, of course, we need more definitive information about her incarceration and death.