Another TV Parent Passes: Tom Bosley, RIP
Actor Tom Bosley, best known for his role as Howard Cunningham on TV's "Happy Days," had died at 83.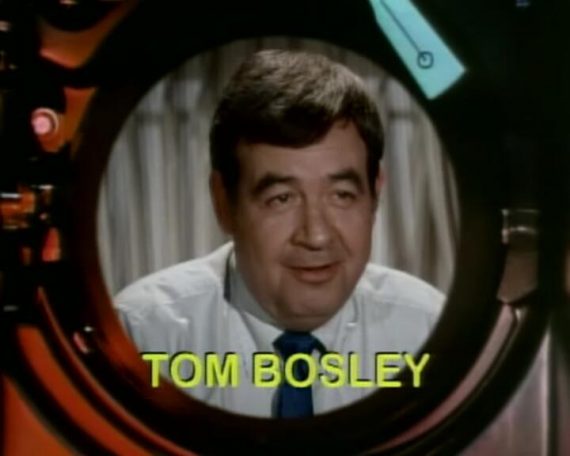 Early this week it was Mrs. Cleaver from Leave it to Beaver, today is it Mr. C. from Happy Days.
Via NPR:  'Happy Days' Dad Tom Bosley Dies At 83.
Tom Bosley, whose long acting career was highlighted by his hugely popular role as the understanding father on television's nostalgic, top-rated 1970s comedy series Happy Days, died Tuesday. He was 83.

Bosley died of heart failure at a hospital near his Palm Springs, Calif., home. Bosley's agent, Sheryl Abrams, said he was also battling lung cancer.

TV Guide ranked Bosley's Happy Days character, Howard Cunningham, No. 9 on its list of the "50 Greatest TV Dads of All Time" in 2004. The show debuted in 1974 and ran for 11 seasons.

After Happy Days ended, Bosley went on to a recurring role in Murder, She Wrote as Sheriff Amos Tucker. He also was the crime-solving priest in television's The Father Dowling Mysteries, which ran from 1989 to 1991.

When he was first offered the costarring role in Happy Days, a series about teenage life in the 1950s, he turned it down.

"After rereading the pilot script," he recalled in a 1986 interview, "I changed my mind because of a scene between Howard Cunningham and Richie. The father/son situation was written so movingly, I fell in love with the project."
While Leave it to Beaver was something I saw in re-runs, back in the days before DVRs (or even VCRs), Happy Days was appointment TV for my family.
May he rest in peace.