Ken Osmond, TV's 'Eddie Haskell,' Dead at 76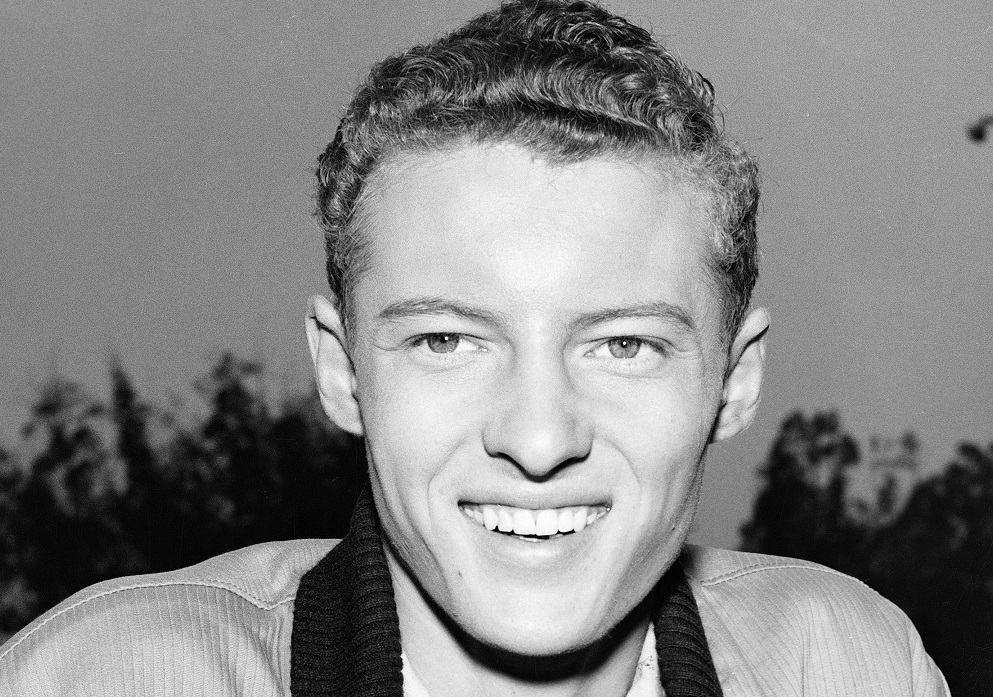 The actor played one of the most iconic roles in television history and went on to spend a career with the Los Angeles Police Department.
Variety ("Ken Osmond, 'Leave It to Beaver' Star Who Played Eddie Haskell, Dies at 76"):
Ken Osmond, best known for his role as the troublemaker Eddie Haskell on the television comedy "Leave It to Beaver," died on Monday morning. He was 76.

Sources tell Variety Osmond died at his Los Angeles home surrounded by family members. The cause of death is unknown.

"He was an incredibly kind and wonderful father," Osmond's son Eric said in a statement. "He had his family gathered around him when he passed. He was loved and will be very missed."

Henry Lane, Osmond's former partner at the Los Angeles Police Department, also confirmed the news and said he had suffered from respiratory issues.

After "Leave It to Beaver" finished its run in 1963, Osmond returned for the telefilm "Still the Beaver" in 1983 and for the revival series "The New Leave It to Beaver." His sons on the series were played by his real-life sons Eric and Christian. He returned to the role a final time in 1997's feature film "Leave It to Beaver."

Osmond, a native of Glendale, Calif., began his career as a child actor with his first speaking part at age 9 in the film "So Big," starring Jane Wyman and Sterling Hayden, followed by "Good Morning, Miss Dove" and "Everything but the Truth." He also guest-starred on television series, including "Lassie," "The Adventures of Ozzie and Harriet," "Wagon Train," "Fury"  and "The Loretta Young Show."

In 1957, Osmond auditioned for the Eddie Haskell role, which was originally intended to be a guest appearance, but those involved with the show were so impressed with Osmond's portrayal that the character became a key component of the series throughout its six-season run of 234 episodes.

Osmond portrayed Haskell as sycophantic to grownups while making fun of them behind their backs. He was a high school friend of Wally Cleaver, older brother of Theodore "the Beaver" Cleaver, and constantly trying to entice his friends into activities that would get them into trouble.  During the final years of the show, Osmond was in the U.S. Army Reserve.

When the series ended, Osmond continued working as an actor, appearing on "Petticoat Junction," "The Munsters" and a return appearance on "Lassie." He appeared in feature films "C'mon, Let's Live a Little" and "With Six You Get Eggroll," but found himself typecast as Eddie Haskell.

Osmond joined the Los Angeles Police Department in 1970 and grew a mustache to be less recognizable. In 1980, Osmond was shot in a chase with a suspected car thief, though he was saved by his bulletproof vest. He was put on disability and retired from the force in 1988.
The Haskell character was arguably the show's best. It's unique in a way that Beaver, Wally, Ward, June, and the other supporting actors weren't. Indeed, I still occasionally hear someone described as an "Eddie Haskell," in a way I've never heard for any of the show's other characters.
It's interesting that the original television run was over in 1963, two years before I was born, because I feel like I grew up on its re-runs and my parents and I watched it in syndication many, many times over the years.
Osmond was born June 7, 1943—roughly three weeks after my mother and six weeks before my father. Mom's been gone 18 months now and dad over ten years. Still, 76 is short of the life expectancy for American males.
Aside from stints in the not-very-good "Beaver" reunion shows and movies, my only memory of an adult Osmond was an appearance on a talk show around the time of either the Rodney King or O.J. Simpson trials. He was on in his role as a retired LAPD officer, although obviously also because of the fame of his former life.
He tried to explain the mentality of a beat officer and why "racism" was too broad a brush. Essentially, he said, a patrol officer always feels under siege and, if you were assigned to a predominantly white community and dealing with white criminals all day, you'd come to hate white people.
It was, of course, a simplistic way of understanding how racism works. But not entirely wrong, either.