Apple Reverses Course On Music Royalties
Well, that didn't take long.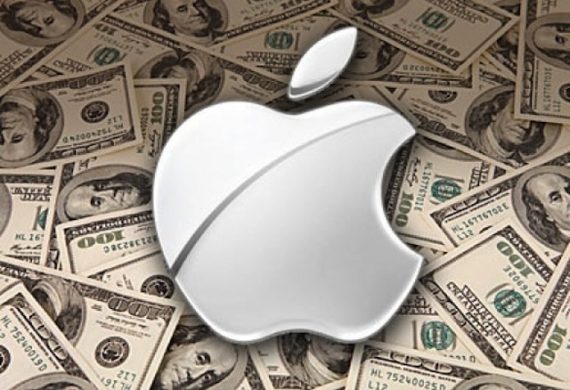 Well, that didn't take very long. Less than twenty-four hours after it became the target of one of the biggest names in entertainment, Apple has announced that it is reversing course and will pay royalties to artists and other rights holders during the free trial period for its new music service:
When Taylor Swift speaks, even the most powerful company in the world listens.

Less than 24 hours after Ms. Swift complained publicly that Apple was not planning to pay royalties during a three-month trial period of its new streaming music service, the company changed course, and confirmed that it will pay its full royalty rates for music during the free trial.

"When I woke up this morning and read Taylor's note, it really solidified that we need to make a change," Eddy Cue, Apple's senior vice president of Internet software and services, said in an interview late Sunday.

In a letter posted Sunday morning to her Tumblr page, called "To Apple, Love Taylor," Ms. Swift addressed a situation that had begun to send shock waves through the music industry: Apple, which has announced a subscription streaming service to compete with Spotify, Rhapsody and Deezer, was not going to pay royalties during the trial period.

Ms. Swift, who last year pulled her music from Spotify in another dispute over royalties, called Apple's policy "shocking, disappointing and completely unlike this historically progressive company."

"We don't ask you for free iPhones," she added. "Please don't ask us to provide you with our music for no compensation."

Ms. Swift had framed her letter as an explanation for why she was withholding her latest album, "1989," from Apple's new service. But she said that she was also speaking for other musicians who were afraid to speak up about the issue, and her comments found wide support in the music world. On Twitter, Elvis Costello called Ms. Swift's note "a note from our future President."

Apple's arrival in streaming music has been much anticipated by the music industry, but its plan not to pay royalties during its trial period drew complaints from independent music groups around the world, saying that the company's terms were unfair.

But the criticism from Ms. Swift — perhaps the biggest star in pop today — was a damaging public-relations misstep for Apple on the eve of its big new product release.

Mr. Cue, the Apple executive in charge of iTunes and Apple's new music service, said that he had spoken to Ms. Swift on Sunday. "I did let her know that we heard her concerns and made the change," he said.

Early Monday, after Apple's change was announced, Ms. Swift tweeted: "I am elated and relieved. Thank you for your words of support today. They listened to us."

Mr. Cue said the company's original plan was to pay a slightly higher royalty rate — at least 71.5 percent of the money it collects from sales, as opposed to the industry standard of about 70 percent — in exchange for the free trial.

But many record executives, particularly at small labels where margins are thin, had described a frightening scenario in which income from important new albums that came out during the free period would not only lose out on crucial download income, but also get nothing from Apple's new streaming feature.

Mr. Cue said that Apple will now pay royalties to both record companies and music publishers for the use of music during the trial period. He declined to specify how much money that might cost the company, which is the biggest retailer of music.
Swift's Tumblr post had reportedly received record traffic yesterday notwithstanding the fact that it was a Sunday, and the story was picked up by pretty much every major news outlet. So, one assumes that Apple was getting a lot of negative feedback on this, and it's likely that one artist going public would've led others to do the same. So, this was a smart business decision on Apple's decision as well as being the right thing to do for the reasons I explained yesterday. As for the what this will cost Apple to pay royalties while not earning revenue from Apple Music, the company obviously has enough cash on hand to cover that and it seems clear that they stood to lose more from sticking to the "no royalties" position in the long run. For example, it's likely that Swift putting her considerable star power into the debate on the side of the artists would have led other big names to join in and withhold their own music from the service. That, in turn, would have reduced the appeal that Apple Music had to subscribers, especially since they can get much of the same content on services that they don't have to pay for such as Spotify. Apple is already taking something of a risk in making its service subscription-only,  so anything that makes the service less appealing to users could be a potential problem. And, there's nothing that would make a service like this less appealing to consumers than the idea that the music they want to listen to isn't available at all. This will cost Apple something in the short-term, but it's the smart move in the long term.
So, I guess we score this one Taylor Swift 1 Apple 0.
The interesting thing will be how this impacts the future battles over compensation for compensation for streaming music that are inevitable at this point. There are still complaints about the relatively low compensations rates that Spotify and others services pay rights holders. That's one of the reasons that, at least initially, Apple was making fans in the music industry with its announcements that it would pay higher averages than most other streaming services, a announcement which made the "no royalties" policy just plain confusing. When you're obviously structuring your payments in a way to please your content providers, why adopt a policy that's only going to anger them? It made no sense, which is no doubt why it was so quickly abandoned.