The Economics of Streaming
The industry is changing rapidly.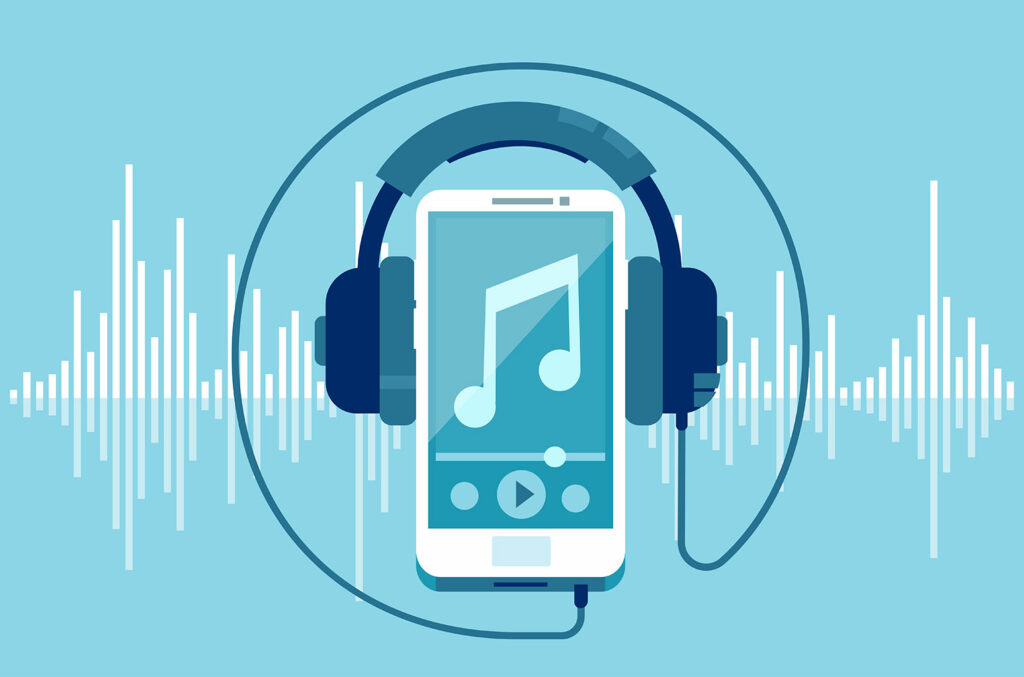 The controversy involving Neil Young and other artists protesting Spotify's hosting of Joe Rogan's podcast shines light on a longstanding conversation: the sustainability of a seemingly unprofitable business model. It's too soon to tell how many artists will join in the boycott or what the long-term impact will be on Spotify. But we have some early indications.
As of yesterday, Spotify shares, which had been plummeting even before the current brouhaha, "received an upgrade from Citi" and "surged more than 13.5%." But, again, it's way too early to assess.
Writing near the outset of the controversy, The Verge's Ashley Carman explained, "Why Spotify can't afford to lose Joe Rogan."
This marks a critical turning point in Spotify's company narrative. It's no longer a music company but one committed to podcasting to the point that it'll compromise relationships with musical artists to ensure its strategy's success. And, to be fair, we could have assumed this would play out like it did. Who was Spotify going to pick: a musician whose heyday was decades ago or a zeitgeisty comedian who causes PR headaches but also commands a minimum ad spend of $1 million?

I'm processing the situation in a couple ways, but one is assessing the economic incentives. Spotify's thinking is obvious. What does losing Young mean? The company's not financially dependent on his streams or subscribers — Drake or Taylor Swift might be a different story — and barring a mass exodus of subscribers over his missing catalog, things remain business as usual. In fact, the company loses money every time someone streams Young's songs, which is why Spotify wanted to get into podcasting in the first place. It makes money every time someone listens to Rogan.

On the flip side, I'm not sure what Young's label, Warner Records, gets out of this. Maybe it wants leverage in a negotiation or to change the conversation around streaming? I'm not sure, but I do assume some sort of politicking is happening behind the scenes that could somehow net a win for Warner. Maybe people listen to more Young elsewhere? Buy some CDs? Unclear.

Still, the takeaway from the skirmish is clear: Spotify can't afford to ostracize Rogan or his audience. The company specifically licensed his show with the goal of both converting listeners to the platform and making money through ad sales. JRE has become the lynchpin to its entire podcasting apparatus.

A source previously told me that if marketers buy ads on Rogan, they have to buy ads on the rest of Spotify's catalog, too, meaning Rogan's success brings more advertisers to the rest of Spotify's investments. Without him, Spotify has Call Her Daddy and Armchair Expert, but neither reaches Rogan's scale. It's easy to see why Spotify didn't cave so easily.
Still, Kevin Roose writes for NYT, "Spotify's Joe Rogan Problem Isn't Going Away."
Despite its surface similarities, Mr. Rogan's Spotify standoff is different from most other clashes between creators and tech platforms in a few key ways.

For one, Spotify isn't merely one of many apps that distribute Mr. Rogan's podcast. The streaming service paid more than $100 million for exclusive rights to "The Joe Rogan Experience" in 2020, making him the headline act for its growing podcast division. Critics say that deal, along with the aggressive way Spotify has promoted Mr. Rogan's show inside its app, gives the company more responsibility for his show than others it carries.

Another difference is who wields the leverage in this conflict. YouTube, Twitter and Facebook are ad-supported businesses; if advertisers disagree with moderation decisions, they can threaten to inflict financial damage by pulling their campaigns. (Whether these boycotts actually accomplish anything is another question.)

Spotify, by contrast, makes most of its money from subscriptions, so it's unlikely to suffer financially from its handling of Mr. Rogan unless there's a wave of account cancellations. And given how few Netflix subscribers appear to have canceled their subscriptions during last year's dust-up with Mr. Chappelle, Spotify can probably breathe easy on this front for now.

But Spotify has a different constituency to worry about: stars. A leading music streaming service like Spotify needs to have popular hits in its library, which means that, in theory, musicians with enough firepower could force change simply by threatening to remove their albums. (As a viral tweet last week put it: "Taylor Swift could end Joe Rogan with a single tweet at Spotify.") In practice, it's a bit more complicated than that, in part because record labels, not musicians, generally control streaming rights. But it's still possible that if Mr. Young's and Ms. Mitchell's moves inspire more top musicians and/or labels to pull their songs from Spotify, it could become a real business risk for the company.
It is. But, as popular as Taylor Swift is, it's notable that she pulled her content off the platform many years ago, only to quietly return a couple of years later. After speculating that Rogan—who, after all, merely gives a platform to lunatics to spread their lies, and therefore has some plausible deniability (he's just asking questions, you see)—could moderate his content, Roose offers,
A third option is that the whole controversy could simply fizzle out, like last year's imbroglio with Mr. Chappelle and Netflix, which began after the comedian was accused of making transphobic remarks during a special and ended, days later, with no real consequences for anyone. But this outcome doesn't seem likely, given that boycotts have already begun and appear to be snowballing.

The relationship between media personalities and the networks that air their work has always been fraught. But it has gotten messier in recent years, as growth-hungry tech companies have begun to pay top stars directly for their content. These deals have made them more like the radio and TV stations of old — picking popular acts, paying handsomely for their work, assuming greater responsibility for their output — and less like the neutral platforms they once claimed to be.

The relationships between the companies and their users is changing, too. Users of these services have learned, by observing dozens of backlash cycles over the past several years, that a sufficient amount of pressure can get a tech company to do almost anything. They understand that the companies' rules are fuzzy and improvisational, and that what chief executives mostly want — no matter what high-minded principles they profess to hold — is for people to stop yelling at them. They also know that if a company won't take action based on listener complaints alone, there are other ways to turn up the heat.

Spotify may think it's gotten past the worst of the Rogan backlash. But we know from recent history that what looks like the end of a content moderation controversy is often just the warm-up act.
YahooFinance producer Alexandra Canal ("Spotify-Joe Rogan backlash widens, but economics back streaming giant's clout"):
Amid the furor, data suggests Spotify is backed by the increasingly lucrative economics of streaming, especially as digital media continues its growth, and its massive scale. The effects of similar controversies on Netflix (NFLX), which faced similar outrage over "Cuties" and Dave Chappelle's comedy special, had a negligible impact on its stock.

According to IFPI's latest Global Music Report, paid subscription streaming revenues increased by 18.5% in 2020. That number is widely expected to come in even higher for 2021.

Spotify leads the way, capturing 31% of total U.S. subscribers, followed by Apple Music (AAPL) at 15%, Amazon Music (AMZN) and Tencent (TCEHY) tied at 13%; YouTube Music (GOOGL) rounds out the top five at 8%. 

Yet market share alone doesn't guarantee total power to streaming platforms. Taylor Swift famously pulled her "1985" album, along with the rest of her catalog off of Spotify back in 2014, as a means of protesting artist compensation in the digital era.

Swift eventually rejoined the platform in 2017, but similar issues remain top of mind for musicians struggling to profit from Spotify's 'pro rata' model in which users' monthly fees go into one single pot. That money is then divided and distributed by the total number of streams, with Spotify receiving roughly 30% of the total subscriber's fee.

Critics of the model say it alienates smaller artists who don't have the backing of a big label, and takes power away from the consumer, who has no say as to where his or her money lands.

The model has also been accused of being outdated, created at a time when listening habits were drastically different, and streaming was fairly unproven. 

Flash forward several years, and streaming is one of the main forms of audio consumption. Spotify boasts an impressive 381 million users across more than 184 countries and markets.
She offers a detailed breakdown of how the distributions are paid out but, in essence, Spotify keeps 30% and the rest is broken out to rightsholders.
Bottom line? Streaming balloons the value of songs and records which make platforms necessary for artists. 

Not every artist will see the same cash flow, and the biggest ones have the most power, but up-and-comers need the exposure that streaming provides. Despite the bad press generated by the departures of Young, Mitchell and others, experts surmise that, ultimately, Spotify will "be fine" in the long run.

Ola Sars, founder and CEO of B2B music streaming company Soundtrack Your Brand, told Yahoo Finance during a recent interview that other media giants from YouTube (GOOGL) to Facebook (FB) have gone through their own public reckonings when it comes to platform scrutiny — and have come out relatively unscathed on the other side.

"I personally don't think that paying subscribers will leave a platform because there's one program that is being disputed…[Spotify] has been through this before, so has all of the other media platforms, and consumers kept paying the bill," the executive said. 

"This is probably not the only situation where certain artists don't like other types of content…this will be day-to-day business for Spotify [and they will handle] it like any other media company moving forward," he added.
According to Canal and multiple other reports, Young's catalog will be exclusively available on Sirius. Thus far, though, that hasn't happened: I'm finding lots of his stuff on both Amazon and YouTube this morning.
The bottom line, though, is that these businesses are rapidly evolving. With rare exceptions, indeed, musical artists make very little money from sales of their songs, which have essentially become loss leaders to promote lucrative concerts. That's a reversal of decades-long trends but one that happened well before streaming took over the industry.
Further, as happened in video streaming beforehand, the competition seems to have shifted from who has access to which catalogs of old shows and music to who has the best original content. While most of us think of Spotify and the like as music streaming platforms, that's increasingly not how they see themselves.
And, as with video, we may just have to get used to fragmented services rather than one-stop shopping.