Apple Sells 10 Million iPhones In Three Days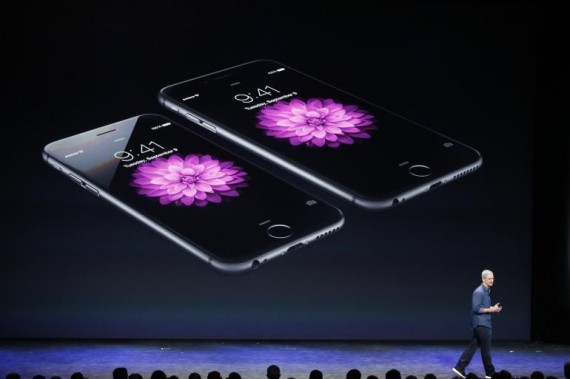 Apple sold ten million new iPhones in three days:
Early sales of Apple's new iPhones have lived up to high expectations.

The company on Monday said it sold more than 10 million of the iPhone 6 and 6 Plus models in the first three days they were available in stores. That is higher than the nine million new iPhones it sold last year in their first weekend on sale.

The phones' larger screens — 4.7 diagonal inches for the 6 and 5.5 for the 6 Plus — are a considerable jump from the 4-inch screens of earlier iPhones.

The iPhone sales were on the high end of financial analysts' expectations, which ranged from 6.5 million to the "low teens" of millions of sales.

The strong sales mirror growing consumer demand for smartphones with bigger screens. IDC, a research firm, estimated that at least 20 percent of all smartphones shipped last year in China, the largest smartphone market in the world, were five inches or larger. It also predicted that manufacturers this year would ship more "phablets," or smartphones with screens measuring at least 5.5 diagonal inches, than laptops.
As Timothy Lee notes, when the first iPhone was released in 2007, Steve Jobs set the goal of selling ten million new phones in 2008. Apple hit that goal, and exceeded it, selling 11.4 million phones that year. Now, they do that in three days.